27 Essential Gadgets You Can't Live Without
There are a lot of cool gadgets, but only a select few make out list of the absolute best gadgets that you can't live without. Some are small and cheap, and others are more expensive, but they all have a huge impact on your daily life.
We have essential gadgets for your home and office, for your car and for traveling that will make your life better in ways you never knew before you had these epic upgrades in your life. These are the best upgrades you can bring to your life, at least from a tech standpoint.
Better Router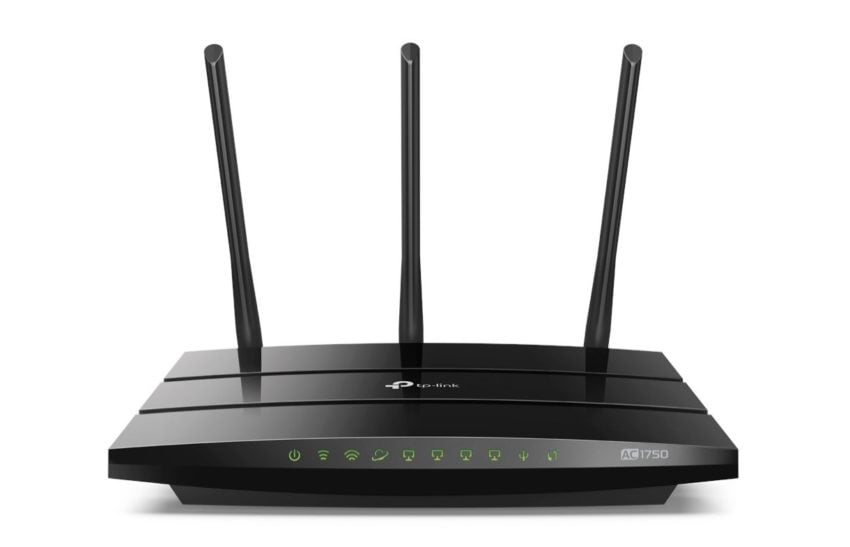 Literally everything in your home connects to WiFi these days. If you are using a $30 router from four years ago, you're missing out on higher speeds and you may even be using your cell phone plan when you should be on WiFi.
It's 2019, and it's time for an upgrade to a powerful router or even to a whole home WiFi network that can deliver the fastest speeds in your home. Here's our favorite whole home WiFi systems and links below to our favorite routers.
Any of these will speed up your internet at home and help get rid of dead spots in your coverage. It's an upfront investment, but one that you will wonder how you lived without once you upgrade.
10 Foot Phone Charging Cable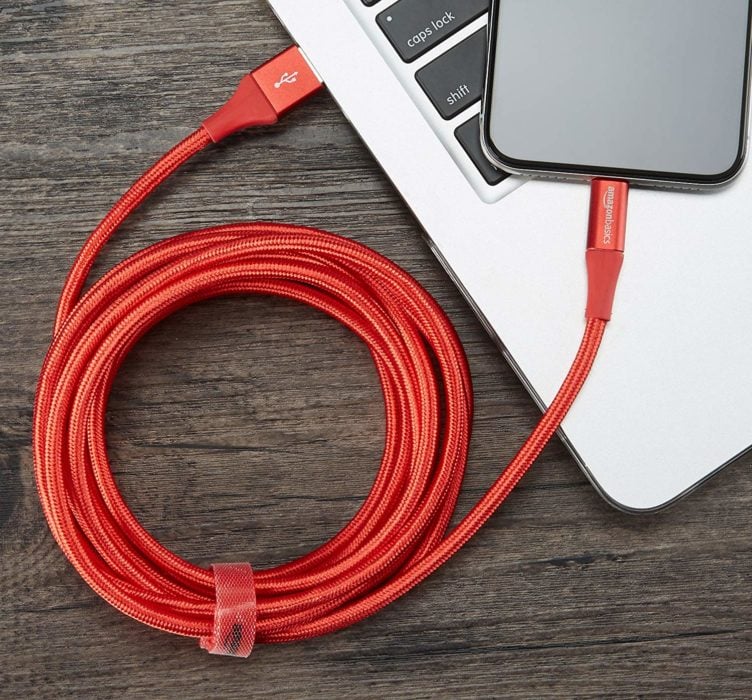 Instead of constantly leaving your phone on your nightstand to charge or leaning to the edge of your couch to charge your phone while you binge watch shows, you should buy a long phone charging cable. A 10 foot phone charging cable will change your life. Whether you use it on the couch, in bed or at work, the extra length makes it possible to use your phone without contorting your body or without needing to remember to plug your phone in. Here are our picks.
Beware of super cheap cables that may not last or that may not be made up to par. We recommend skipping gas station cables, and going with something that has good reviews like those listed above.
Jump Starter or Jumper Cables
Don't get caught with a dead battery and no way to jump-start your car. If you own a car you need to at least have jumper cables in your trunk and best case you should have a portable jump starter so that you don't need to wait for anyone to help you.
You can pick these up from Amazon or a variety of stores. If you have a local Harbor Freight, you can usually find some good deals there on these items as well.
DroneMobile Car Starter
A remote starter is a massive upgrade for your car and it is essential if you live anywhere that it is super hot or bone chilling cold. You can get a basic remote starter that uses a keyfob, but when you work farther away from your car, you should check out an app enabled solution. DroneMobile is remote starter companion that works with Compustar remote starters to add an internet connection to your car. This lets you remote start, lock and unlock and monitor your car's location. The monthly subscription starts at $5.99 and is well worth it.
Buy DroneMobile at Best Buy for $119 | Amazon for $113.49
Rechargeable Batteries & Dock for Controllers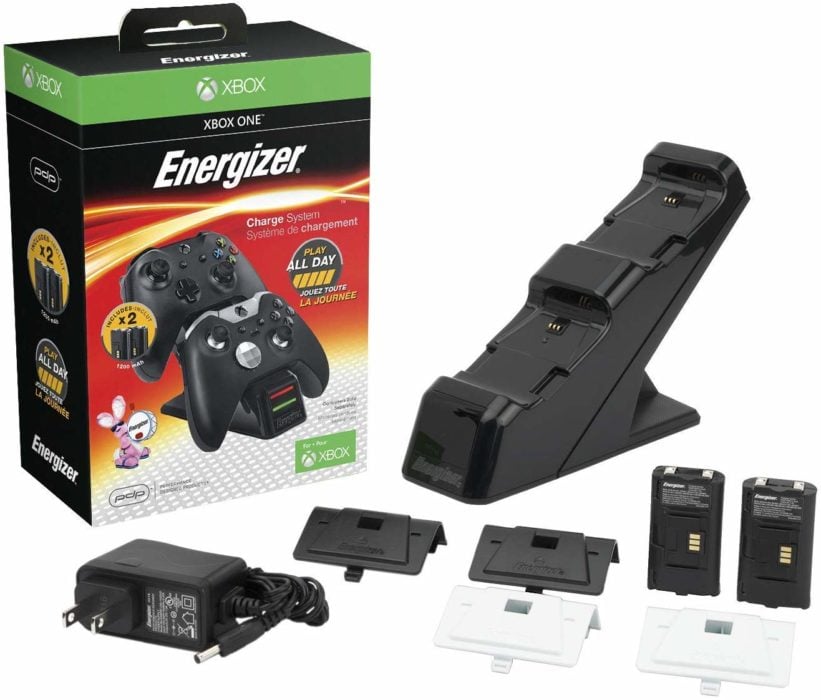 Do you or your kids play a lot of games on consoles? You need to upgrade to a rechargeable battery for the Xbox controller and you should also consider a charging dock. The rechargeable batteries save swapping out AA batteries all the time and the dock keeps controllers organized when they aren't in use.
There are a lot of options out there, but these are our favorites. Most support charging two controllers at once and some from Nyko allow you to connect a PS4 and a Xbox charger together for a clean look that can charge both controllers.
Smart Lights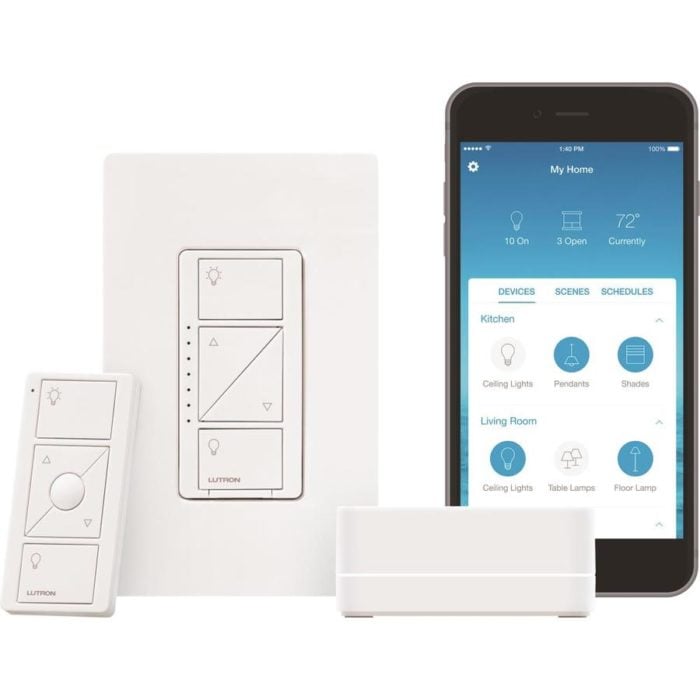 Once you add smart lights to your home, you will wonder how you lived without them. There are a lot of options for smart lighting, and the ones you pick will depend on what you want to do with your smart lights. If you want to control a bunch of lights and still have a switch, then Lutron is the best option out there. If you want colorful lights that you can control on a per-bulb basis you need to look at Philips Hue, LIFX or Sengled.
Using a Lutron switch is a more affordable way to control a bunch of regular bulbs and you can always press the switch. If you want to customize lighting options then check out the individual bulb options.
Fire TV Stick or Roku TV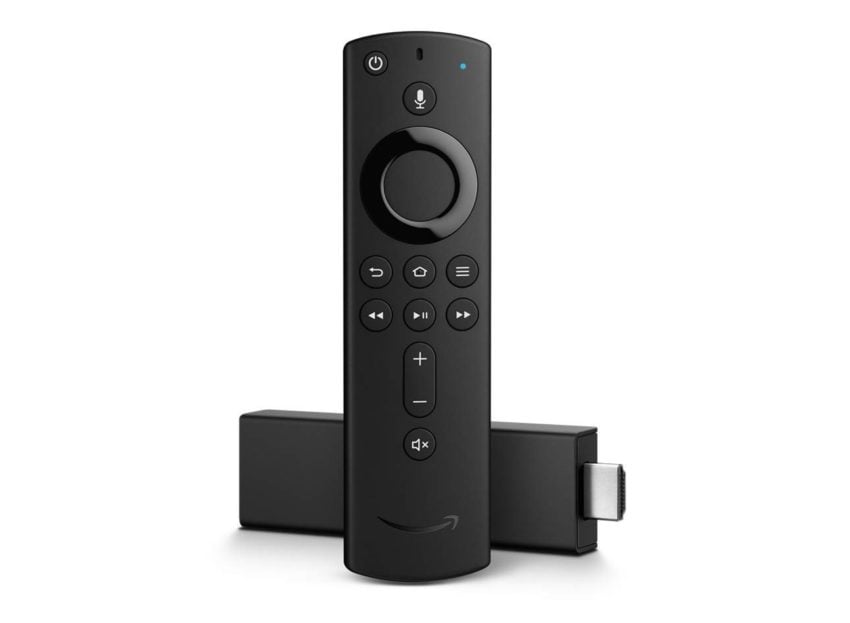 You don't need to buy a new TV to watch Netflix, Hulu or other streaming services in your bedroom, living room or spare room. Instead you an buy a Roku TV or Fire TV Stick. If you have a 4K TV, you can even get 4K versions that let you stream at the highest resolution. You can use these 4K versions on an older TV, but you'll only get the highest resolution your TV supports.
For about $40 you upgrade an older TV to the latest streaming capabilities and can prolong the life of the TV. You can also easily switch this to a second set if you need to since it connects right to an HDMI port and a small power adapter. You can also bring this with you when you travel to easily watch your favorite shows.
A Great Soundbar
The sound on modern TVs is bad. These thin flat panel TVs are simply not designed around sound. The best upgrade you can give your new TV is a soundbar. You can find an array of options, but there are a few that stand out based on our use. For most users, a soundbar with a subwoofer is a good fit, but you can also upgrade to an Atmos soundbar that includes speakers that point up to make it sound like the movie sound is coming from above you.
Do yourself a favor and add a soundbar to each of your TVs and you will thank us as soon as you watch the first movie or TV show.
PS4 Pro, Xbox One X or Nintendo Switch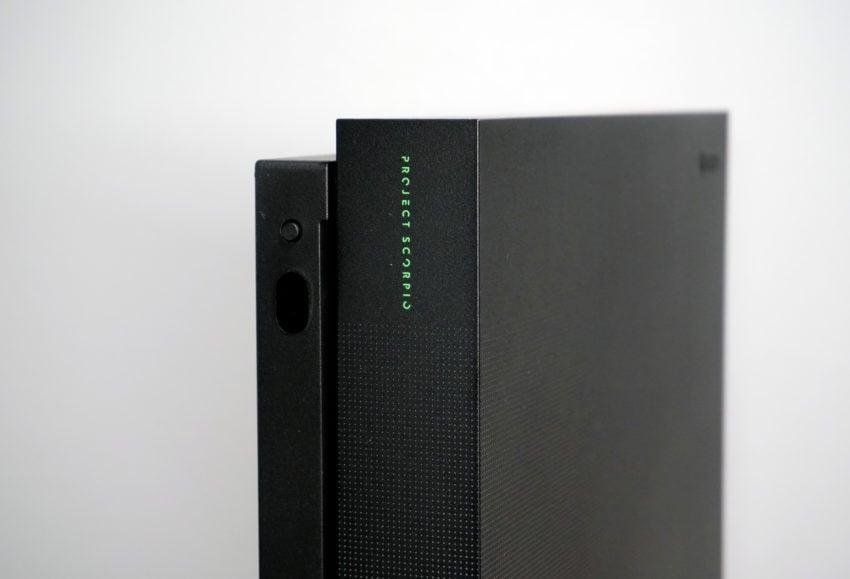 A gaming console is a great gadget to add to your house. In addition to gaming, it is a great device to stream music and Tv shows from. While you likely don't need one of each, picking up at least one console is the most essential gadget for your house if you love games.
At this stage, you can buy the standard PS4 or Xbox One S, but there are benefits to buying the PS4 Pro and the Xbox One X. These consoles are more powerful, so you will get smoother loading games and better looking graphics.
If you are mobile, the Nintendo Switch is a great console. There are a lot of awesome games for the Switch from Nintendo and from third parties. You can play at home connected to a TV, or take it with you to play mobile.
Xbox One X Deals $399 at Microsoft | Best Buy | Amazon | Walmart
PS4 Pro $399 at  Best Buy | Amazon | Walmart
Nintendo Switch $299 at  Best Buy | Amazon | Walmart
Great Bluetooth Speaker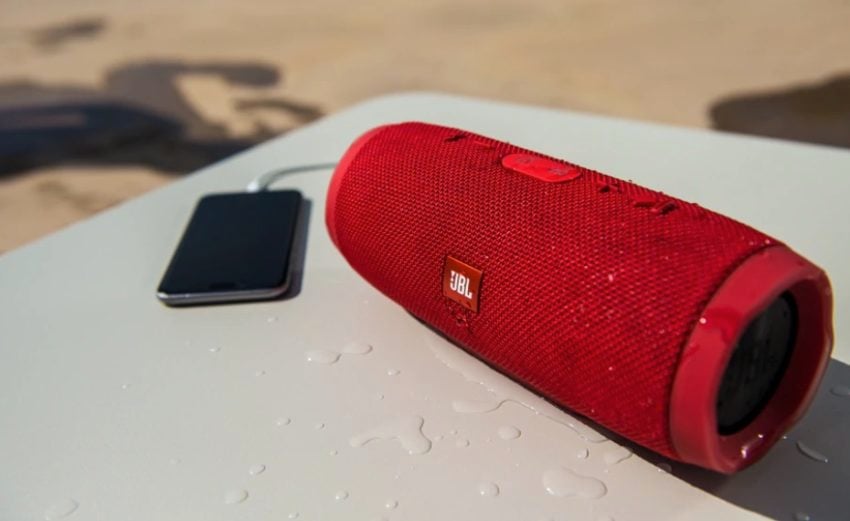 The JBL Charge 3 is a great portable Bluetooth speaker that is also waterproof and it can charge up your phone if you plug a USB cable into the of it. This is a very versatile speaker that you can use at home and on the go and it's priced right at $99. You can connect up to three devices and take turns playing songs if you want. It offers up to 20 hours of playtime. This is my go to speaker for taking outdoors or to the pool.
Portable Battery Back
While you can use a battery case for your phone, a battery pack is even more useful. You can use it to charge almost any device you own and you can also share the power with friends. There are a load of options out there, but we have a few favorites listed below;
It's a good idea to buy one with USB C PD (Power Delivery). This means you can plug a USB C cable in and fast charge your iPhone or Android device to get 50% battery life added in about 30 minutes.
WiFi Garage Door
You can add a WiFi control to your Garage Door opener so that you can control it with your phone and even with voice controls depending on what devices you have. Chamberlain makes an excellent WiFi Garage door opener, or you can add a controller to your existing garage door. I use the Chamberlain WiFi Garage Door opener and recently installed the Chamberlain MyQ Smart Garage Hub at my in-laws so they can use their phone to control the garage door.
Check out our MyQ WiFi Garage Door Opener review for more on how this works and what you can expect.
Ring Video DoorBell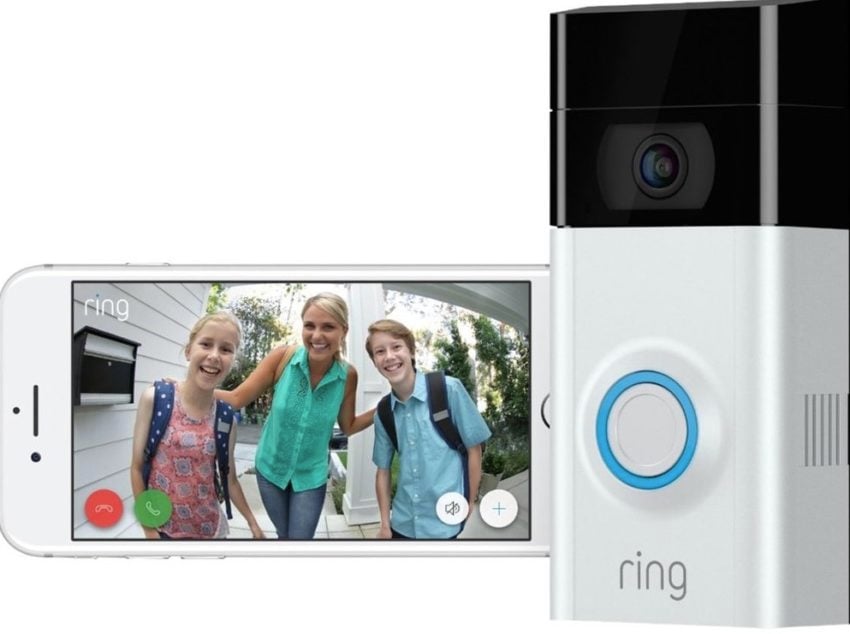 While there are a lot of competitors in this space, the Ring Video Doorbell is the best one we've found so far. It's super reliable, the monthly fee is low and you can connect it up with other Ring cameras like the Floodlight Camera or Spotlight Cam to get full coverage around your house.
When someone rings the doorbell or it detects motion, you get an alert on your phone so that you can talk to the person. It's handy for knowing when someone is at your door, yelling at porch pirates and discouraging people from doing anything to your property when you aren't home.
Smart Thermostat
We love controlling our home temperature with a smart thermostat. There are a lot of options, but we prefer the Ecobee or Nest smart thermostats. You can find them at an array of price points and often times you can save even more when you combine with rebates through your local utility company. Many times you can buy these anywhere, and submit a rebate through your gas or electric company.
We love the ability to control with our phones, with our voice through Siri, Alexa or Google Assistant and that these all learn your schedule to keep the house at the right temp without you needing to change anything. The Ecobee 4 includes Alexa built-in and comes with remote sensors that you can put in a spare bedroom or in a second level to make sure your house is always at the right temperature.
Nest Smart Thermostat $205 at Amazon | $249 at Best Buy
Nest E Learning Thermostat – $169 at Best Buy
Ecobee 4 Smart Thermostat $249 at Best Buy
Smart Plug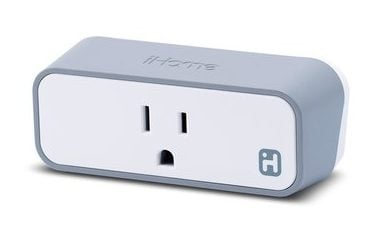 A smart plug is an awesome gadget that you can't live without once you use one. With a smart plug you can control lights, small accessories and other items in your home using your phone or your voice with Google Home, Siri or Alexa.
You can get these at Best Buy or Amazon they are a great way to control all kinds of things around your house. Once you have one, you'll be looking for another, so if you see a deal on a two pack, you may as well get one.
Smart Plug Deals at Best Buy Starting at $21.99
Smart Plug Deals at Amazon Starting at $13.89
Apple Watch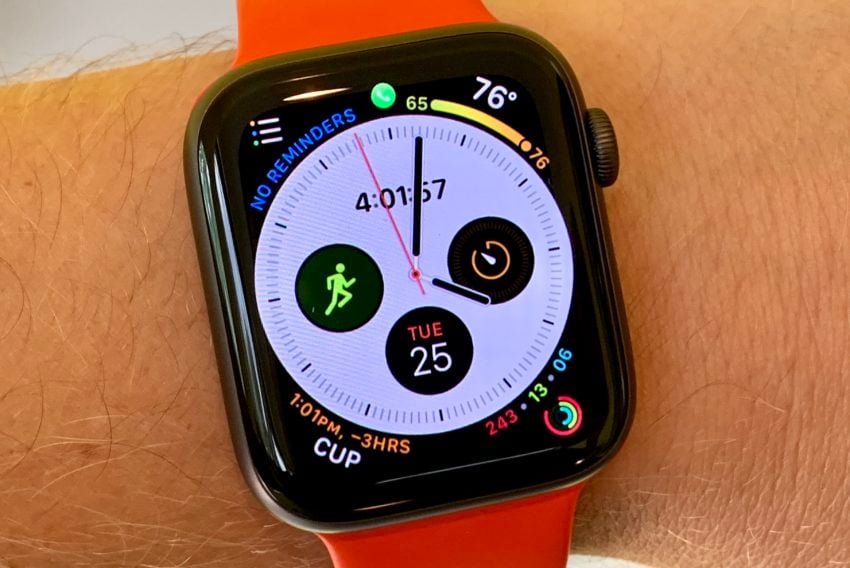 The Apple Watch is the gadget I use the most every day. It offers access to Siri anytime, shows me all the notifications I want and helps track movement, is a great fitness tool and it can even detect an irregular heartbeat or Afib.
Here's a closer look at the things the Apple Watch can do which will help you understand what all the Apple Watch can do. You can get this with its own LTE connection or a WiFi only model. After using the LTE model for the Apple Watch 3, I switched back to the model that only has the Internet when I have my iPhone. This requires no monthly fee and it's also a little cheaper up front. I nearly always have my iPhone with me, so I don't need a LTE watch, but you might.
Buy the Apple Watch at Best Buy | Apple | Verizon | AT&T | Sprint | T-Mobile
AirPods or Jabra Elite 65t
You can pick any of these options and come out a winner. Wireless earbuds like the AirPods or Jabra Elite 65t are all small earbuds that fit well and are comfortable. I've tested all of these out and the AirPods are my favorites for use with the iPhone because it is pretty easy to switch to your Mac or iPad and back to your iPhone.
The Jabra Elite 65t are simply amazing. They sound good, fit and stay in great and survived a full summer of abuse during outdoor work, light rain and power washing houses. The sound is great and the battery life is good. Like with the AirPods you can wear just one earbud for calls, or for listening to music or audiobooks while still be aware of your surroundings. While the AirPods let you use either left or right, the Elite 65t only supports one earbud mode on the right earbud.
Buy AirPods for $159.99 at Apple | Best Buy | Amazon
Buy Jabra Elite 65t for $169.99 at Best Buy | Amazon 
An Amazing Gaming Headset
If you play any kind of first person shooter on your game console you need a good set of headphones. This will help you perform better and it definitely makes you a better player in games like Call of Duty, PUBG, Apex Legends and other games. You will hear footsteps, be able to position enemies and get more kills.
No matter which of these options you choose it's a great way to get into your games and you can also use them to watch movies and stream late at night without bothering anyone else.
Lenovo Smart Display
The Lenovo Smart Display is an awesome way to use the Google Assistant to control your home. In addition to delivering Google Assistant voice controls, it has a screen that allows you to see watch YouTube videos, see search results and even make video calls. You can also use the touch screen to see more about your calendar, control your smart thermostat and more.
$149 for 8-inch and $199 for 10-inch at Best Buy
Bose QC 35, Jabra Elite 85h or Plantronics BackBeat Pro 2
Great noise cancelling headphones are essential for travel, working from home or working in a coffee shop. We've been using the Bose QC35 and the Plantronics BackBeat Pro 2 noise cancelling headphones for a while now and love the reliability, quality sound and the noise cancelling capabilities. The Bose QC 35 headphones are better than the Plantronics, but they also cost twice as much.
A new option that impressed us during our first look is the Jabra Elite 85h noise cancelling headphones that offer long battery life and hands free access to voice control from Siri, Alexa or Google Assistant.
You'll be happy with any of these options and you'll thank us when your on a flight or in a coffee shop.
Echo Dot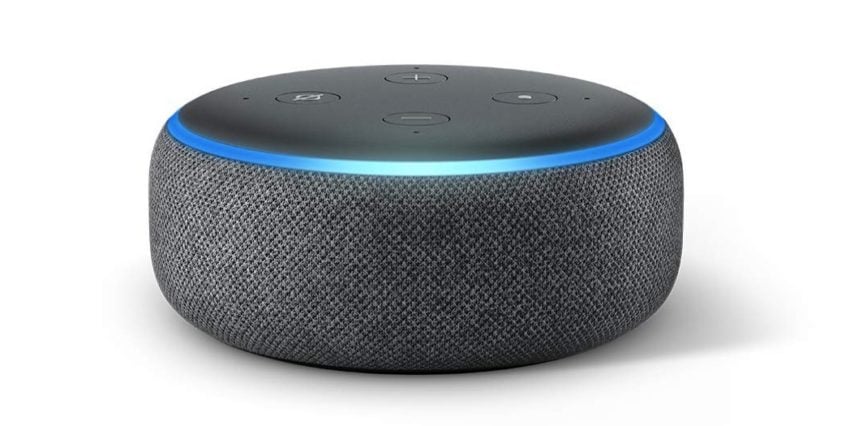 The Echo Dot is another must have gadget that you can use to control your home. It's affordable and small, so you can add one to any room in your house. It's the easiest way to control your thermostat and smart lights. It can also act as a smart speaker that you can use with Amazon Music, Spotify and other services. The Echo Dot can also connect to your Amazon account to buy things, make calls, act as an in house intercom and more. Check out all the cool things Alexa can do.

As an Amazon Associate I earn from qualifying purchases.