Android L Release: 7 Things Samsung Users Can Expect
With an Android L release rumored to be imminent, we want to take a look at what we expect from the Samsung Galaxy Android L release as we make some predictions ahead of Samsung's official announcement.
The attention of most Samsung Galaxy smartphone and tablet users is still on Android 4.4 KitKat and more specifically, Android 4.4.4 KitKat. That said, there's another massive update lurking in the shadows, an update that's expected to land in just a few short weeks alongside a new Nexus 9 tablet from HTC and a new Nexus 6 from Motorola. That update, of course, is Google's unnamed Android L release.
Android L was first announced as Android 4.4 KitKat's successor back in June during Google's annual Google I/O developer event. At the event, Google did not confirm an Android L release date though it did outline many of its features and offer a pre-release version to Nexus 7 2013 and Nexus 5 users. The beta software is not the final version but it has offered Android users a glimpse at what's to come.
In the aftermath of Google's announcement, we saw HTC confirm Android L updates for the HTC One M8 and HTC One M7. We also saw Motorola confirm an Android L update for last year's Moto X. And while those companies were right out of the gate with Android L release information, the world's largest Android manufacturer remained silent.
Samsung, the company behind popular smartphones like the Galaxy S and Galaxy Note, has remained silent about the prospects of Android L, even as we march closer and closer to its release for Android smartphones. That hasn't stopped the flow of information though. We've seen a number of Galaxy Android L release details float to the surface ahead of its announcement and those details have helped to paint a very broad picture for Galaxy users.
Today, we want to go a step further and outline exactly how we expect the Samsung Galaxy Android L release to play out. These predictions are based on the current rumors, Samsung's history, our extensive coverage of Samsung's Android update releases, and good ole gut feelings. Here's what we expect from the Samsung Galaxy Android L release.
Android L to Look A Lot Like This
We expect Samsung's Android L update to look a whole lot like the Galaxy S5 Android L update that SamMobile leaked a few weeks back. The update is buggy and in its early stages which means that we will likely a number of changes between now and the final Android L release for Galaxy smartphones and tablets. While that might be the case, we expect the current version to serve as the update's foundation.
There's a brand new lock screen that shows notifications in addition to the date and time. There's a new overall look to some of Samsung's key TouchWiz apps including Dialer, Messages and the Clock, and Samsung's ditched its blue theme for white. And it should come with a number of other features, and bug fixes, before everything is said and done.
If you're at all interested in Android L, it's time to start get antiquated with the look and feel of Android L right now. We expect it to be a much larger update than Android 4.4 KitKat was for Samsung's Galaxy-branded devices.
Android L Release for These Devices, At Least:
Samsung typically cuts devices off around the two year mark which means that the Galaxy S3 is likely out. The Galaxy Note 2 is probably out as well given its age and given that Samsung wants to sell its newer devices. Essentially, if your device was released in 2012, there's a good chance that you're sticking with Android 4.4 KitKat.

With that in mind, here's a list of devices that we think will be getting Android L down the road. Keep in mind, none of this is confirmed but we'd be shocked if a device listed here did not get the bump to Android L.
Galaxy S5
Galaxy S5 mini
Galaxy S5 Active
Galaxy S4
Galaxy S4 Active
Galaxy Note 4
Galaxy Note Edge
Galaxy Note 3
Galaxy Note 3 Neo
Galaxy Note 8.0
Galaxy Note 10.1
Galaxy Alpha
Galaxy Tab S
Galaxy Android L Silence from Samsung
We expect none of these to get announce any time soon, Samsung typically isn't forthcoming about software updates, and we expect Samsung to remain silent for most of 2014.
While companies like HTC and Motorola have taken great strides to communicate with their customers, companies like LG and Samsung continue to play it safe with their customers when it comes to Android update release dates. Samsung announces Android update releases but those announcements typically come just ahead of release and for select markets.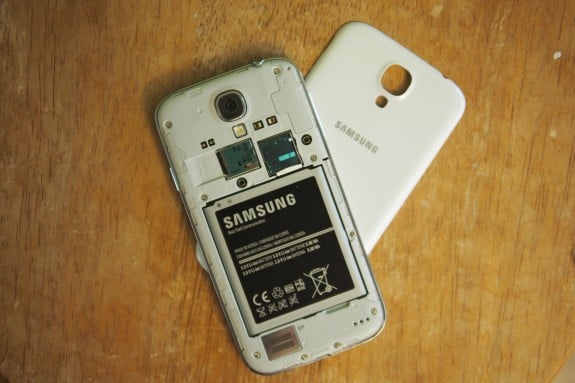 We're expecting more of the same here with Android L. We simply haven't seen any kind of shift with Android 4.4 KitKat and there's no reason to believe that the company will start listening to its legions of Galaxy users that want to be kept in the loop. I have a feeling that we're going to see what we usually see from Samsung and its Galaxy updates and that's a heavy reliance on carrier communication.
Not all carriers communicate their plans ahead of time but often see select carriers confirm Samsung Galaxy updates way before Samsung has a chance to confirm them.
Android L Release in Late 2014, Early 2015
A rumor from SamMobile puts Samsung's first Android L updates in November or December. This is the first and only bit of information that we've heard about release dates. The timing, if true, would be faster than Samsung's Android 4.4 KitKat push which took place in January after Android 4.4 KitKat's release in November of 2013.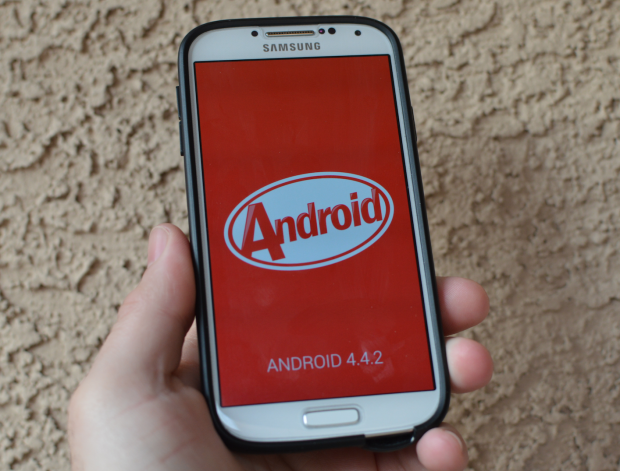 Samsung could be shooting for November or December but that doesn't mean that it's going to be able to hit those dates. As we've noted many times before, software releases are dependent upon testing behind the scenes. Testing is extremely unpredictable and bugs often postpone releases. Just look at Samsung's Android 4.4 KitKat release, its been having tons of issues.
It doesn't help that that leaked Galaxy S5 Android L update is buggy and slow. It's a sign that Samsung's still a ways away from a public and final Android L release.
If Android L does arrive for Galaxy devices this year, expect it in late 2014. We could definitely see Samsung needing more time though and 2015 seems just as likely. Expect the first roll out to emerge in Q4 or Q1 2015.
Most Galaxy Android L Releases in 2015
We expect most Samsung Galaxy Android L releases to happen in 2015 and for the Android L roll out to continue deep into the heart of the new year.
Android 4.4 KitKat first started rolling out in January of this year and we're still in the midst of its roll out. In fact, we're not even close to the end of the line for devices like the Galaxy S4, Galaxy S3, and Galaxy Note 2. There is still a ton of progress to be made.
This is a product of Samsung's expansion. It has millions of devices on tons of different carriers in tons of different parts of the world. Rolling an update out to millions of people takes time.
Galaxy Note 4 & Galaxy S5 First to Android L
Rumors suggest that it will be the Galaxy S5 and Galaxy Note 4 Android L updates that push in November and December. While the timing might be off, we expect these two updates to be the first to roll out.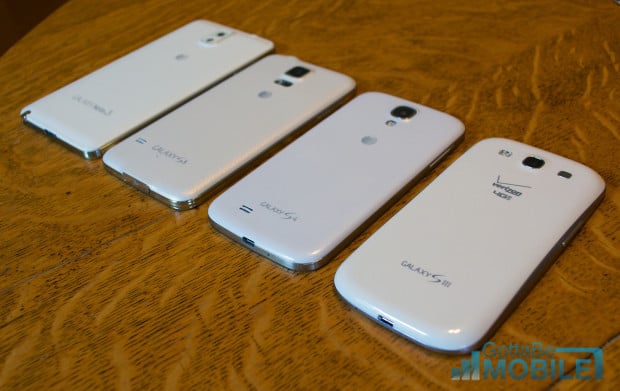 Samsung usually delivers updates to its newest devices first before pushing to older devices. The Galaxy Note 4 and Galaxy S5 are its two flagships from 2014 and we expect them to be first, just like how the Galaxy S4 and Galaxy Note 3 were first to Android 4.4 KitKat. They have the best hardware and they're the devices that Samsung needs to promote.
Look for the two of these phones to get the Android L weeks ahead of other devices.
U.S. Among First to Android L
Finally, we expect the U.S. to be among the first regions to get Samsung Galaxy Android L updates. Samsung put an emphasis on the United States with its Android 4.4.2 KitKat update and its Android 4.4.4 KitKat release. That is to say that U.S. users were among the first to both of Samsung's Android 4.4 KitKat roll outs.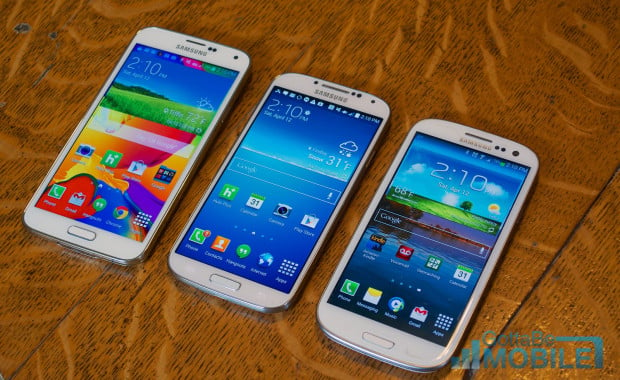 U.S. users were also among the first to Samsung's important Android 4.3 Jelly Bean update back in late 2013. Point is, the U.S. market is clearly an important one for Samsung. We expect that to carry over to Android L. Look for a carrier like Sprint, notorious for getting updates out quickly, to be one of the first to push out Android L.
Of course, this doesn't mean that every single U.S. carrier will be at the front of the line. We expect there to be some delays, some differences, but we expect the U.S. to be a focus when it comes to Samsung's Galaxy Android L release.