5 Samsung Galaxy Lollipop Release Details Arrive
A number of brand new Samsung Galaxy Android 5.0 Lollipop release details have emerged today for users in the United States and Galaxy users around the world. They include a couple of new roll outs including a new Galaxy S5 Lollipop update and some new details about upcoming Android 5.0 Lollipop releases from Samsung.
In December, Samsung rolled out its first Galaxy Android 5.0 Lollipop update, an update for its Galaxy S5. Since then, the company's made enormous strides in its quest to get Android 5.0 Lollipop out to as many people as possible in as many places as possible.
We've seen Android 5.0 Lollipop updates emerge for devices like the Galaxy Note 4, Galaxy Note 3, Galaxy S4, and Galaxy Note Edge and we continue to see those roll outs and new update details emerge as we push deeper into the month of April towards summer.
Today, a flurry of new Galaxy Lollipop release details have landed for a number of different devices including a popular Galaxy S5 variant on a popular U.S. carrier.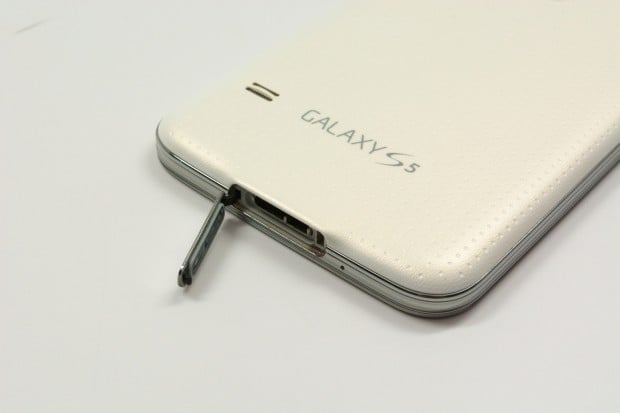 The AT&T Galaxy S5 Active and AT&T Galaxy Alpha Android 5.0 Lollipop updates are rolling out to users right now. Both updates bring the devices up to Google's new operating system which includes the company's Material Design, some changes to the lock screen, and more. The updates should mirror the updates that have already rolled out to AT&T's Galaxy S5, Galaxy Note 4 and others.
AT&T Galaxy S5 Active and Galaxy Alpha users should head into settings to manually check for the Android 5.0 Lollipop OTA. There is a chance that the update will be there. AT&T's roll outs often take a few days to hit everyone so users will need to remain patient as the company works to get all of its Galaxy S5 Active and Galaxy Alpha Lollipop updates out.
In addition to AT&T's new Galaxy S5 Lollipop roll out, Verizon's also begun its Galaxy Note 3 Lollipop release. The update, like the carrier's previous Android 5.0 Lollipop updates, delivers big time changes to the former Galaxy Note flagship. Verizon's update will start today though it's not clear if it will hit everyone or if it will take a more staggered approach.
A new report from SamMobile also outlines some upcoming Galaxy Android 5.0 Lollipop release details. The publication claims that Samsung is working on Android 5.0 Lollipop updates for the Galaxy Core Prime and the Galaxy Mega 2. Both updates are currently in development and it's not clear when Samsung plans to release them. Release dates are extremely unpredictable due to the unpredictable nature of the testing process.
Furthermore, the publication claims that the Samsung Galaxy Note 2 Lollipop update, which was seemingly confirmed by Samsung's regional arms, is still not under development. This doesn't mean that the update isn't coming but it does mean that a Galaxy Note 2 Lollipop release date, if there is one, is extremely far out in the distance.
Samsung's Finnish and Danish arms recently confirmed a Galaxy Note 2 Android 5.0.1 update. It's important to note that there is a massive disclaimer at the bottom of these pages that reads:
Now we begin the update to the operating system Android 5.0 Lollipop. Samsung Galaxy S5 is the model that is first in line, followed Galaxy Note 4, Galaxy Note 3 and Galaxy S4. Later in 2015, also Galaxy Note Edge, Galaxy S5 Active, Galaxy S5 Mini, Galaxy Alpha and Galaxy Note 2 will be updated to Android 5.0 Lollipop. The update provides an enhanced user experience and provides a more minimalist interface with strong background colors. The update via Samsung Kies, and the exact date for when the update is rolled out, vary by model, country and operator.

Here you will find all available information about future updates. The information provided on this page is preliminary and will be updated as soon as new information is available. Samsung Denmark can not give more information than what is listed here. Samsung can not provide compensation if an update is released later or completely canceled, and we reserve the right to at any time remove / change / add information. All information applies to phones that are not operator locked; operator locked phones get updates later (usually within 2-4 weeks). When an update is published, it is our goal that as many as possible to get the updates as soon as possible, but to avoid overloading our servers, we can spread the updates, so it takes a little before anyone can download the update.
In other words, nothing is set in stone.

As an Amazon Associate I earn from qualifying purchases.