Samsung Galaxy Lollipop Update: 7 Important Things to Know
With the Samsung Galaxy Lollipop update making progress, we want to take a look at the most important things Galaxy S5, Galaxy S4, Galaxy Note 4, Galaxy Note 3, Galaxy Note 2 owners and others need to know right now about Samsung's Lollipop update and release. This roundup will recap all of the details that have emerged over the course of the last month.
Last month, Samsung started rolling out its version of the Android 5.0 Lollipop update. Its first Android 5.0 Lollipop update was, unsurprisingly, directed at the Samsung Galaxy S5, the flagship smartphone that launched with Android 4.4 KitKat in April of last year. It's Samsung's most high profile device and high profile flagships typically have the pleasure of ushering in a new era of Samsung Android software.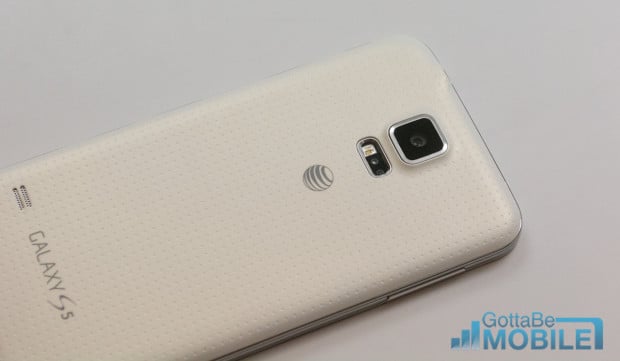 The Samsung Galaxy S5 Lollipop is just the first of what will be many Samsung Galaxy Android 5.0 Lollipop roll outs. The company's already confirmed several updates for arrival and we've also seen another Galaxy Lollipop update start pushing this week. It's a good time to be a Samsung Galaxy smartphone or tablet owner.
That said, all of these details can be hard to follow, especially for those of you that don't tune into the Android update world on a daily basis. It's fast moving and if you blink, there's the potential to miss out on some of the key elements for your device. It's our job to help catch you up to speed and that's exactly what we plan on doing today.
Today, we want to take a look at the most important things you need to know, right now, about Samsung's Galaxy Android 5.0 Lollipop release for key smartphones like the Galaxy Note 4, Galaxy S5, Galaxy S4, and more.
Galaxy S5 Lollipop Update Roll Out Continues
The Samsung Galaxy S5 Lollipop update is rolling out to the international model, known as the SM-G900F. Over the past month, we've seen the Galaxy S5 Android 5.0 update make a ton of progress though that progress hasn't received much attention.
The update still hasn't spread to other models though it continues to push ahead on the SM-G900F. SamMobile's firmware tracker shows healthy progress during the month of January and the update has landed in regions like France, Ireland, Sweden, Iraq, and the United Kingdom. Again, the software is limited to just that one model but it's the progress that counts.
It's still not clear when the update will hit the United States though one U.S. bound Galaxy S5 Lollipop update has been confirmed. Sprint's Galaxy S5 Lollipop update emerged on the carrier's website several weeks ago and a few days later, leaked out to the public. That software was, and is, a test build and only veteran Galaxy S5 users should install it.
It should only be a matter of time before Samsung, and its carrier partners, begin pushing this update to other devices. It's not clear what the hold up is though there's a chance that the company's working to deliver the bug fixes that arrived in Android 5.0.1 or Android 5.0.2. Both updates are rumored to be in development behind the scenes.
Galaxy Note 3 Lollipop Update Begins
The Samsung Galaxy Note 3 Lollipop update started pushing out earlier this week. The update came as a bit of a surprise given that Samsung typically its updates to flagships first. The Samsung Galaxy Note 3 is no longer a flagship Galaxy model. It was replaced at the tail end of last year by the Samsung Galaxy Note 4.
Nevertheless, the Galaxy Note 3 Lollipop update has emerged for Russian owners of the SM-N900, the international version of the device. The update is massive and those in Russia with that device on hand can download and install the update through the device's settings. The update could take some time to completely deploy though we expect Samsung to get it to most users by the end of the month.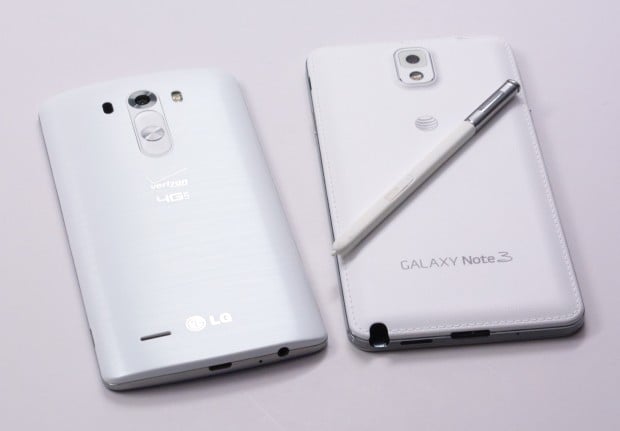 It's not clear where the update will head next. Samsung's Android updates are random and unpredictable and the first couple of weeks or so are typically used as a sort of beta program where the company ensures that it meets its standards. If it does, then we should see it roll out in other regions in the near future. If it doesn't, expect a delay.
Owners of the Galaxy Note 3, and specifically the SM-N900, will want to keep a close eye out for Android 5.0 Lollipop. It will inevitably start pushing out to tons of different devices later this year.
Galaxy Note 4 Lollipop Update Getting Closer
The Samsung Galaxy Note 4 Lollipop update isn't out yet but that doesn't mean that we aren't close. In fact, a Galaxy Note 4 Android 5.0 update appears to be imminent.
Samsung's confirmed a Galaxy Note 4 Lollipop update for early 2015 though it hasn't said when that roll out will begin. It still hasn't said anything about the release date though its made some changes to its website that point to a release that might only be a few short days away.
Several weeks ago, we noticed that Samsung was updating its Galaxy Note 4 manuals to reflect the unreleased Galaxy Note 4 Lollipop update. Earlier this week, the company's took it a step further. Galaxy Note 4 manuals for three variants including the SM-N910F, SM-N910C, SM-N910H have been updated to reflect the arrival of Lollipop.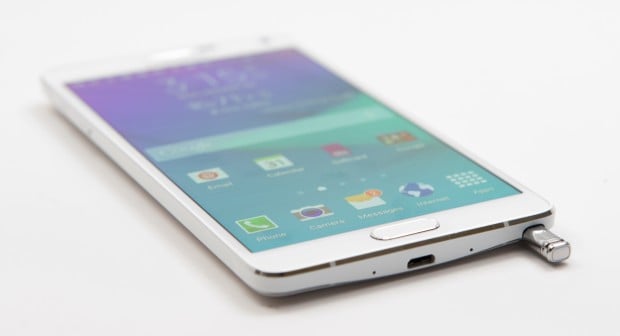 The manuals don't outline any specific release details though they could be a sign of an impending release for the Galaxy Note 4. We can't imagine that this update is going to be too much behind the Galaxy Note 3.
Many weeks ago, French carrier SFR suggested that the start of the Galaxy Note 4 Lollipop update would take place in the month of January. There are still several days left to go in the month so it's possible that Samsung will hit that ETA with this Lollipop update.
Galaxy S4 Android 5.0 Lollipop Leak
Samsung's Galaxy S4 Lollipop update is also confirmed for early 2015 though Samsung still hasn't said when owners of the former flagship can expect their upgrade up from Android 4.4 KitKat.
What we do know for sure though is that Samsung is making significant progress behind the scenes. We know this because a new version of the Galaxy S4 Lollipop update leaked out at XDA-Developers earlier this month. The update is for the international variant, not for any U.S. carriers, and it's version Android 5.0.1 Lollipop.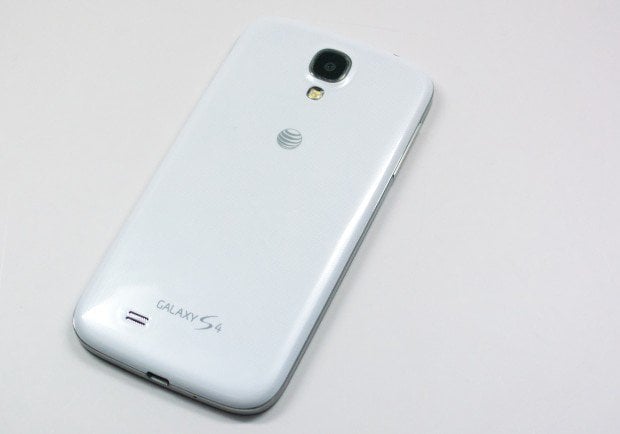 The build date on the software is January 15th which means that it's a recent piece of firmware. The folks that leaked the update maintain that it may not be the final version of the Galaxy S4 Lollipop software. Again, only veteran Galaxy S4 owners of the international model will want to take a chance with this software. Others will want to hold off.
Other than that, the Galaxy S4 release remains a mystery. A leak suggested that the Galaxy Note 3 and Galaxy S4 Lollipop updates would follow the Galaxy Note 4 and Galaxy S5 Lollipop updates in the United States but that leak also maintained that the Galaxy S5 and Galaxy Note 4 Lollipop updates would arrive in January. It's possible that Samsung, and its carrier partners, encountered delays behind the scenes though that hasn't been confirmed.
Most Carriers Remain Silent
Unfortunately, we haven't see many of the usual suspects confirm Android 5.0 Lollipop details. French carrier SFR, a carrier known for releasing Android update details early, has confirmed Galaxy S5 and Galaxy Note 4 Lollipop updates though it appears that it will miss both of its ETAs.
Other carriers that are typically forthcoming include Australian carriers Vodafone, Optus, and Telstra. The list also includes Canadian carrier Rogers. None of these carriers have produced any information and all of them remain silent about the Android 5.0 Lollipop update for key Galaxy devices. It's a bit peculiar to say the least.
In the U.S., carriers remain silent about Android 5.0 Lollipop. We continue to see Samsung Galaxy users reach other to their service providers for details and we continue to see those users get shot down with vague replies. Here's what you need to know.

U.S. carriers probably won't say much until the roll outs are underway. International carriers like to keep their customers in the loop (though maybe not this time around) while U.S. carriers keep their users in the dark. It's a matter of not wanting to set expectations. Software updates often face internal delays and U.S. carriers don't want to make promises they can't keep.
It's a lesson that they learned many years ago when they used to confirm Android updates well in advance. Now, they use the silent treatment. You can't really blame them.
So while we will probably see some early details emerge for international carriers, don't expect a carrier like Verizon to release an Android 5.0 Lollipop update roadmap any time soon.
Android 5.0 Lollipop
Here's another important detail to note. Samsung's rolled out two Android updates thus far. Both of those updates are Android 5.0 Lollipop and not Android 5.0.1 or Android 5.0.2. It's a bit strange given that we've seen reports suggest that Samsung's been testing both new updates and given that the Galaxy S4 Lollipop leak was Android 5.0.1.
We still aren't sure if the Galaxy Note 3 Lollipop update comes with Android 5.0.1 and Android 5.0.2 bug fixes baked in and we probably won't know until the update starts to spread to other users.
Either way, we expect Samsung to include the new look, the new features and bug fixes in its upcoming Android 5.0 updates. We also expect carrier to tack on their own improvements and enhancements.
Other Devices
We haven't seen any movement for Samsung's other smartphones. Samsung confirmed a Galaxy S5 LTE-A Lollipop release for early 2015 and we've seen confirmations for the Galaxy S5 mini, Galaxy Note Edge and Galaxy Note 2. The latter confirmations come from regional arms of Samsung which makes them a little less credible.
That said, there are ways to get Android 5.0 Lollipop features on board some of these devices right now. There are a number of Android 5.0-based ROMs floating around including software for devices like the Galaxy Note 2 and Galaxy S3. Some users have even posted feedback online, giving users a glimpse at what Android 5.0 looks like on some of these other devices.
With Android 5.0 Lollipop unlikely for devices like the Galaxy S3, these custom ROMs are going to come in handy for those that aren't looking to change devices in the near future. Just be careful, unofficial software can cause major problems if you aren't careful.