Galaxy Nexus Android 4.3 & Android 4.4 Updates: What You Need to Know
In late 2011, Google and Samsung partnered up to debut the Samsung Galaxy Nexus smartphone, the first Nexus to sport 4G LTE data speeds and the first device with Android 4.0 Ice Cream Sandwich. It's now late 2013 and the Galaxy Nexus is now two years old but that doesn't mean that it doesn't have any life left. In the United States, and elsewhere, the Galaxy Nexus has been upgraded to Android 4.3. It just won't be getting Android 4.4 KitKat.
The Samsung Galaxy Nexus was one of the most hotly anticipated devices back in 2011, thanks to specs that, at the time, were top-of-the-line, software that was a big step up from Google's Android Gingerbread, and 4G LTE data speeds that were still relatively new but hadn't come to any of Google's previous Nexus smartphones.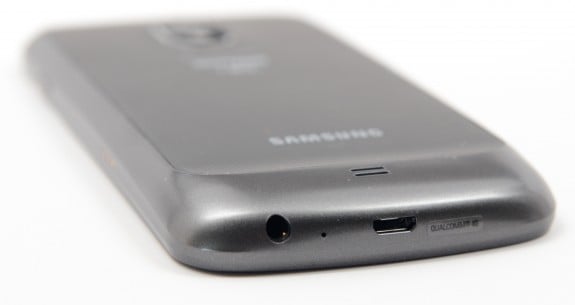 Many consumers bought into the Galaxy Nexus around the world, including here in the United States, on Verizon Wireless, the biggest 4G LTE operator. Several months later, the Galaxy Nexus arrived on Sprint's network and the device would live on until Google finally introduced the Nexus 4, an LTE-less Nexus smartphone, at the end of last year.
Like Apple, Google has done a good job of keeping its Nexus devices updated with new software, something that not only keeps owners happy but helps to make the device a viable option, months and even years after it first arrives. In a surprise move though, Google declined to offer the Android 4.4 KitKat update to the Galaxy Nexus, meaning, the device would remain on the Android 4.3 Jelly Bean software it received several months ago. As we've pointed out, this hasn't sat well with Galaxy Nexus owners and they are peeved about the fact that Android 4.4 KitKat was designed with lesser smartphones in mind.
Thanks to these new developments, we thought it wise to offer Galaxy Nexus users in the U.S. and elsewhere, all of the important, need to know details about the Android 4.3 Jelly Bean roll out and the Android 4.4 KitKat update. Here's what Galaxy Nexus owners need to know.
Verizon Galaxy Nexus Android 4.3 Update Still Unconfirmed
On the day of the Android 4.4 KitKat update reveal, Sprint started rolling out the Galaxy Nexus Android 4.3 Jelly Bean update. And as it turns out, this is likely going to be the last official major update that the Sprint Galaxy Nexus receives. It's possible that we could see some bug fixes emerge, but there are no guarantees at this point.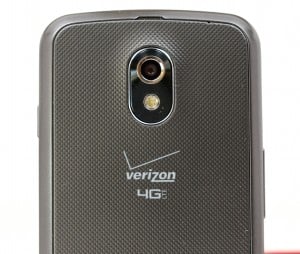 The other big name Galaxy Nexus, the Verizon Galaxy Nexus, is still without Android 4.3 Jelly Bean and there is no sign of the update anywhere. Verizon hasn't  confirmed anything and users are wondering they too will get the Android 4.3 Jelly Bean update that they seek.
An Update is Likely, However
While nothing is confirmed, we suspect that the Verizon Galaxy Nexus will get Android 4.3. First, we saw a reference to the update emerge shortly after Android 4.3 launched back in July. Second, Verizon Galaxy Nexus owners are still dealing with an assortment of issues and we would be shocked if Verizon didn't supply them with a fix, a fix that has Android 4.3 on board as well. And third, it would be strange to see Sprint deliver but not Verizon.
Verizon doesn't announce software roll outs in advance so we aren't surprised that it hasn't confirmed anything. When something is confirmed, users will be able to find it on Verizon's support page. Verizon has been weeks behind Sprint in terms of timing so don't be surprised to see an update roll out sometime before the end of 2013.
Other Galaxy Nexus Android 4.3 Updates Incoming
We know that other Galaxy Nexus Android 4.3 Jelly Bean updates are coming as well. For instance, Australian carrier Vodafone claims that the Galaxy Nexus Android 4.3 Jelly Bean update is on the way but that it still has no idea when it will be able to deliver the update. What this means is that we should see Galaxy Nexus Android 4.3 updates across the globe, something that should ease the minds of Galaxy Nexus owners who still haven't been upgraded.
Galaxy Nexus Android 4.4 KitKat Update Petition Sent
The Galaxy Nexus Android 4.4 KitKat update is dead, it won't be rolling out to owners, but that doesn't mean that Galaxy Nexus users aren't doing everything they can to try and get Google to change its mind.
A Galaxy Nexus users started a petition on Change.org that has received nearly 20,000 signatures since it went live several days ago. The Galaxy Nexus user who started the petition has printed out the signatures and sent them to Android head Sundar Pichai in the hopes that he will relent and offer the upgrade.
While we consider it a lost cause, it would be shocking to see Google reverse course, it's at the moment, the best chance that Galaxy Nexus owners have at getting Google's attention and perhaps, prevent something like this from happening in the future.
There Are Ways to Get the Galaxy Nexus Android 4.4 KitKat Update
That said, there will be ways to get the Samsung Galaxy Nexus Android 4.4 KitKat update. It won't be the official version, but developers will and have already created Android 4.4 KitKat based ROMs that will offer users KitKat functionality. Surprisingly, the Verizon Galaxy Nexus is one of the devices that has already received such treatment.
This is one of the nice things about Android. Because it's an open operating system, developers will be able to craft Android 4.4 KitKat software that will become more stable over time. And while the update will never roll out officially, the lack of an update presents Galaxy Nexus owners with the opportunity to discover a whole other world of software within the Android ecosystem.