Galaxy Nexus Android 4.4 KitKat Update Petition On Way to Android Head
Last week, Google announced that it would not be rolling out a Galaxy Nexus Android 4.4 KitKat update due to the device's age. Expectedly, Galaxy Nexus owners are extremely frustrated by Google's decision and a petition calling for Google to release the Galaxy Nexus Android 4.4 KitKat update has already passed 15,000 signatures.
After weeks and weeks of rumor and speculation, Google finally debuted the Android 4.4 KitKat update alongside the Nexus 5. The update which had been official since early September, saw its features and details confirmed and it was finally exposed as an incremental but important update to Android thanks to a handful of useful features.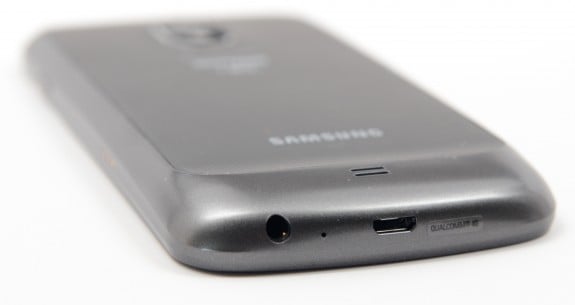 Google not only announced that it would be bringing the software to the Nexus 7, Nexus 4 and Nexus 10, but Google's Sundar Pichai also confirmed that the company had done extensive work to ensure that the software would run on devices with lesser specifications. Specifically, Pichai noted that "Android can run comfortably on the 512MB of RAM devices that are popular in much of the world, bringing the latest goodies in Android 4.4 within reach for the next billion smartphone users."
So, given his comments, it was odd to see Google confirm that it would not be rolling out an Android 4.4 KitKat update for the Samsung Galaxy Nexus. The company confirmed that it would not be rolling out the Galaxy Nexus Android 4.4 KitKat update because it "falls outside of the 18-month update window when Google and others traditionally update devices."
Unsurprisingly, Galaxy Nexus owners aren't too pleased with Google's decision and they have started a petition calling on Google to upgrade the device with Android 4.4 KitKat. The petition, which is calling for 25,000 signatures, has already reached well over 15,000 signatures in just a few short days. The petition calls on Google to upgrade the software and outlines several reasons why it should do so, among them, the fact that the Galaxy Nexus has 1GB of RAM.
Max Duckwitz, the man who started the petition, claims that he has sent the signatures to Sundar Pichai in the hopes that the Android head will change his mind and green light the update. At this point, that seems like a stretch.
For now, Galaxy Nexus owners looking to use Android 4.4 KitKat will have to rely on ROMs based on Android 4.4 KitKat. Thus far, we've seen software released for the Verizon Galaxy Nexus and the development community should pull together for all versions of the Galaxy Nexus in the days, weeks and months ahead.

This article may contain affiliate links. Click here for more details.