Galaxy Nexus Boot Animation Appears on Droid Bionic?
If Tuesday was all about the iPhone 4S, today has been all about the Samsung Galaxy Nexus as it has not only leaked out on video for the first time but its launch event was cancelled by Google and Samsung in the wake of Steve Jobs' death on Wednesday.
Well, there's more. It appears that the boot animation for the Galaxy Nexus has leaked out ahead of schedule courtesy of MyDroidWorld.
What you see here is supposedly the Galaxy Nexus' boot animation only its running on of its competitors, the Motorola Droid Bionic.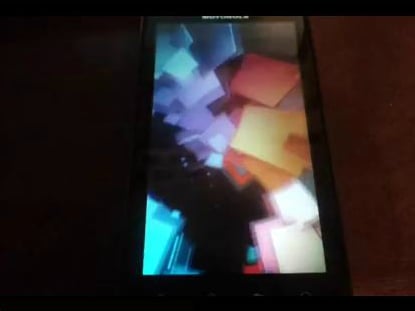 Honestly, I think Google and Samsung did a fantastic job and I have a feeling many of you out there are going to want to download this for your device. Problem is, that option isn't available just yet. I'd imagine that it will be in the near future though.
So, just another little tidbit to hold you over until Google and Sammy announce this thing.
Via: Android Central

As an Amazon Associate I earn from qualifying purchases.