5 Things to Do When You Get Your Galaxy Nexus [Setup and Security]
The Galaxy Nexus has finally launched on Verizon. No doubt you are ready to get your new phone and start using it, but before you get too caught up in playing with your new toy, I wanted to share a collection of things you should do to get your Galaxy Nexus setup and secure.
While Android devices are getting easier and easier to get up and running, if you want to do things right, I suggest following these five steps to get started with a Galaxy Nexus that is optimized, secure and able to be tracked down if you lose it.
Whether you are coming to the Verizon Galaxy Nexus from an Android or an iPhone, these tips will help you get started.
Don't Restore From Backup
If you are upgrading from most Android phones, you are able to restore from backup, similar to restoring from iCloud. This Google service will push all of you apps and WiFi passwords down to your new phone.
While this is a great way to get your favorite apps onto the Galaxy Nexus, it also brings along all of the Android apps you ever installed. This includes crappy free apps you no longer want, and could bring along extra processes to your new phone.
To do this, don't check the restore from backup option when you setup your Galaxy Nexus.
If you want to move your old apps to your new Galaxy Nexus, you should install MyBackup on you old Android phone and choose the apps or data you want to backup to the cloud. Check out this overview of MyBackup in the video below.
There is a free trial of MyBackup which would allow you to move over to the Galaxy Nexus, and a paid version which will give you access in the long run.
Setup Facial Unlock
With access to your contacts, emails, online shopping and bank accounts, your phone has a lot of personal information on it.
With the new Android 4.0 operating system on the Galaxy Nexus, you can turn on facial unlock, so that you can unlock your phone by looking at it. You can see a demo of facial unlock on the video below.
There is some concern that with the right photo facial unlock could be hacked, so you may want to use a passcode instead.
Install Prey to Find Your Lost Phone
Now that you paid $300 for your new phone, you wouldn't want to chance losing it or having it stolen, so why not install the free Prey Anti-Theft app.
Prey is a free service that can track down your phone if it is lost or stolen, much like Find My iPhone.
This app runs in the background, and you can wipe your phone if you don't think you can recover it.
Install Google Voice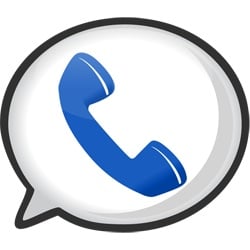 Google Voice offers a free number, which can ring any phone you want. I use this to ring all my phones when I get a call or text. Other great features include the ability to block callers, set up personalized voicemail and much more.
For a better idea of how to use Google Voice, check out Google Voice University
Additionally, Google Voice offers free calling to the U.S. and Canada from your computer.
Get Apps the Smart Way
Now that your phone is set up, head to the Market on your phone or in your web browser to find some awesome Android apps.
Why should you go here to get apps? While some bad apps make it onto the official Android market, most malicious apps are found on third-party markets. These malware apps can steal your personal info or use your phone to send text messages to a pay service, resulting in a higher bill.
I recommend checking out the 10 days of 10 cent apps promotion that Google is running, and my top 50 Android apps, widgets and shortcuts to get started.
—
What tips do you have for setting up your Galaxy Nexus?