Galaxy Note S3 & Galaxy Note 2 Android 4.4 KitKat Updates Rumored
The Android 4.4 KitKat update is official but it still hasn't been shown off by Google. That however hasn't stopped rumors from floating around in the weeks ahead of its launch and today, it's the Samsung Galaxy Note 2 and Galaxy S3 that are rumored to be getting Android 4.4 KitKat updates at some point down the road.
In September, Google announced Android 4.4 KitKat instead of Android 5.0 Key Lime Pie, something that caught many off-guard, especially since the company partnered with Nestle, the maker of KitKat, on the update. At the time, Google revealed the name and a contest for the update but it did not reveal a release date or Android 4.4 KitKat features. It also didn't reveal which devices would be getting the software.
Thanks to leaks and rumors, we're starting to see the Android 4.4 KitKat paint hit the canvas. Earlier today, alleged Android 4.4 KitKat screenshots hit the web, showing off an update that may not be all that changed from Android 4.3 Jelly Bean. There have been several other sightings, mostly in bug logs, but nothing as substantial as today's leak.
Read: Android 4.4 KitKat Update Leak Shows Nexus 5 Software.
There has also been news regarding which devices will be getting Android 4.4 KitKat updates. Rumors have suggested that HTC's lineup from 2012 including the HTC One X and HTC One X+ won't be getting Android 4.4 down the road. We've also seen Pantech confirm Android 4.4 KitKat for its Vega Iron smartphone though it did not specify a roll out date.
Today, we're seeing some chatter about possible KitKat updates for the Samsung Galaxy Note 2 and the Samsung Galaxy S3. The rumor originates from a lengthy post on the XDA-Developers forum wherein a user named dxxh claims that he spoke to a Samsung UK representative about the SIM lock issue that has risen up with the Galaxy Note 3.
He relayed several tidbits about the issue, which is still a point of contention amongst Samsung Galaxy Note 3 owners, and one his notes suggests that the block may extend to the Galaxy S3 and Galaxy Note 2 with Android 4.4 KitKat. He writes:
The rollout of Kitkat is to extend the regional lock to existing SGS3s and Note 2s – I asked if my existing unlocked SGS3 bought unlocked over a year ago is to be subject to the same regional lock if I upgrade. Yes according to rep. So I would not be able to use a SIM from outside the European region in it when travelling? Yes according to the rep.
Samsung obviously won't confirm a thing publicly, Android 4.4 KitKat is still unofficial, so this is to be treated as a rumor. However, it's a rumor that should surprise no one.
Flagship Samsung phones typically get several years of support before they are retired. The Galaxy S3 has received a grand total of one major Android update and it arrived in September of last year. It's also less than two years old. In the Galaxy Note 2's case, it still hasn't received a major Android update and it's less than a year old in some regions.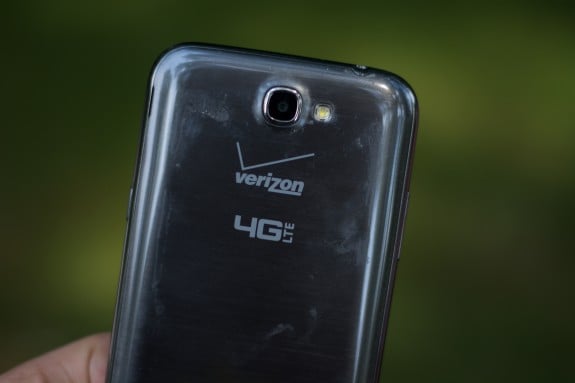 Both devices are expected to receive Android 4.3 Jelly Bean before the end of the year and it could be that 2014 brings both devices Android 4.4 KitKat. Of course, given the news about the regional lock possibly coming with Android 4.4, it's not all good news, but the fact that there is even a little chatter is a great sign for owners of Samsung's aging devices.
Android 4.4 KitKat is expected to debut sometime this month alongside the Nexus 5. The software will likely roll out to Google's Nexus devices shortly after that and then spread to devices like the Galaxy Note 2 and Galaxy S3 later on.