Galaxy Note 2 Lollipop Release Details Emerge
New Samsung Galaxy Note 2 Android 5.0 Lollipop update details have finally emerged with one regional arm of Samsung confirming a Galaxy Note 2 Lollipop update for the future.
Several weeks ago, Samsung confirmed a number of Galaxy Android 5.0 updates for arrival. Among them, the Galaxy S5 LTE-A, Galaxy Note 4, Galaxy Note 3, and Galaxy S4. At the time, the company said nothing about the Galaxy Note 2, an aging former flagship that's now more than two years old and one that continues to get Android 4.4 KitKat updates around the world.
Days later, international arms of Samsung released Android 5.0 Lollipop update details which offered glimpses at what they were, and perhaps still are, planning behind the scenes. Those regional wings, including Samsung Denmark, surprisingly confirmed a Galaxy Note 2 Android 5.0 Lollipop update. While release dates were not detailed, these sightings instilled hope in the minds of those still touting the Galaxy Note 2.
@immichal Tak, nasz rzecznik potwierdził dziś podczas #GZR, że GALAXY Note 2 otrzyma aktualizację. Nie mamy jednak dodatkowych informacji.

— Samsung Polska (@SamsungPolska) February 11, 2015
Today, another regional arm has confirmed the Galaxy Note 2 Lollipop release, throwing fuel onto a growing flame. A tweet from Samsung Poland, discovered by SamMobile, appears to confirm a Galaxy Note 2 Android 5.0 Lollipop update for arrival. Here is the full translation from Polish into English for those that aren't able to read in Polish:
Yes, our spokesman confirmed today during #GZR that the Galaxy Note 2 will receive the update. But we have no further information.
This backs the information that popped up many weeks ago and it seems to hint at an upcoming release. That said, it doesn't make one concrete. We've seen regional arms of Samsung pass along bad information in the past. Plans can change based on the testing process so there's no guarantee that Samsung will roll out a Galaxy Note 2 Lollipop update, at least not yet. Until Samsung itself or the update itself starts rolling out, nothing is confirmed.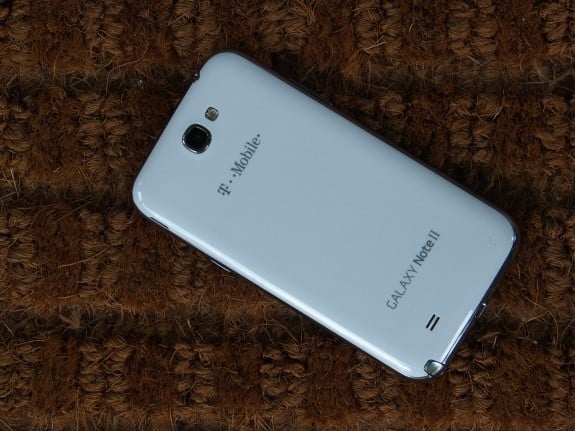 Still, it looks like there's a very good chance that we'll see Samsung opt to roll out an Android 5.0 Lollipop update to a device that's now more than two years old. Samsung's Android updates rarely push out to devices older than 24 months which makes this news a little surprising. That said, the Galaxy Note 2 is in possession of some powerful hardware including a quad-core processor. That could be enough to handle Android 5.0 Lollipop and all of its changes.
At this point, it's impossible to say how long the Galaxy Note 2 Lollipop release might take. Samsung typically puts a focus on its newer smartphones and tablets before turning its attention to aging devices like the Galaxy Note 2. In other words, we could still be several months away from the start of a roll out. And as many Galaxy users know, Samsung's roll outs take months to complete. So even if the update arrives relatively soon, some updates will likely be far off in the distance.
If and when Samsung rolls out the Galaxy Note 2 Lollipop update, it will join a number of other Android 5.0 Lollipop updates on stage. Samsung is currently rolling out Android 5.0 Lollipop updates for the Samsung Galaxy S5, Samsung Galaxy S4, Samsung Galaxy Note 4, and the Samsung Galaxy Note 3. The company's roll out will continue to hit those four devices over the course of the year.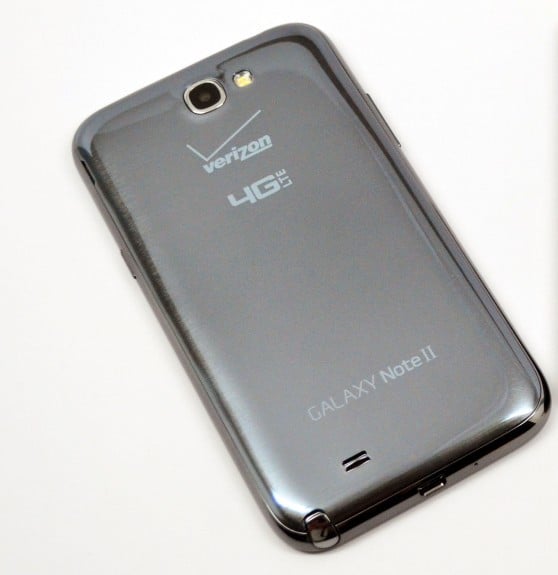 Samsung's also expected to deliver Android 5.0 Lollipop upgrades to the Galaxy S5 Active, Galaxy S5 mini, Galaxy Note Edge, and Galaxy Alpha at some point in the future. Details regarding those updates remain scarce and could remain that way all the way up until the actual roll outs begin. Same goes for the Galaxy Note 2, a device that could certainly benefit from a move up to Google's latest version of its Android operating system.

As an Amazon Associate I earn from qualifying purchases.