Galaxy Note 4: 10 Things You Absolutely Must Know
The Samsung Galaxy Note 4 launch date is inching closer and closer which means that Galaxy Note enthusiasts and those in the hunt for a new device are starting to gear up for a Galaxy Note 4 release. With that in mind, we want to take a look at the 10 things you absolutely must know about the Samsung Galaxy Note 4 ahead of September.
For the past seven and a half months, the Samsung Galaxy Note 4 has been a fixture in the smartphone rumor mill. The device, which remains unannounced, is expected to be the successor to the Samsung Galaxy Note 3, last year's Galaxy Note model that joined forces with the Galaxy S5 and Galaxy S4 and presented consumers with an enticing large-screen smartphone option.
Samsung Galaxy Note 4 rumors peg the device as a worthy successor to the Galaxy Note 3, a solid alternative to the Galaxy S5, and a compelling competitor for the new iPhone, the iPhone 6, that's expected to arrive later this year with a much larger screen than usual. The Galaxy Note 4 is one of our most anticipated smartphones of the year and it's a device that many people have their eye on ahead of the fall.
As we get closer to the fall and the month of September, we're going to see interest skyrocket. Average consumers, people that don't pay attention to the smartphone market on a daily basis, are going to join Samsung Galaxy Note enthusiasts and Android users already starving for information, both rumored and official.
We've started to see Galaxy Note 4 details emerge left and right teasing everything from hardware, to software to its design to the Galaxy Note 4 release date. There's a ton out on the table right now and it's our job to weed through all of the noise and deliver the most pertinent details to those thinking about buying the Galaxy Note 4.
Here, we take a look at the 10 things that you prospective Galaxy Note 4 buyers must know, right now, about the new Samsung Galaxy Note 4.
You Will See the Galaxy Note 4 For the First Time on September 3rd
The first time that you'll be able to lay eyes on the Samsung Galaxy Note 4, at least in an official capacity, will be September 3rd. On September 3rd, Samsung is hosting an Unpacked 2014 Episode 2 launch event that will almost certainly be the Galaxy Note 4 launch pad. Samsung hasn't confirmed the date as the Galaxy Note 4 launch but it's clear that that's what we'll be seeing.
Now, this is important because Samsung is going to be holding a live stream of the event. This means that average people will be able to tune in and watch the events unfold. The event will kick off around 9AM EST which means that those on the west coast are going to have to go get up early in order to watch Samsung announce its new Galaxy Note.
September 3rd is going to be dominated by the Galaxy Note 4 announcement so there will be no shortage of details. So don't feel like you're missing out if you are unable to watch the live stream.
Other Stuff Too
The Galaxy Note 4 probably won't be the only product that's announced at the Galaxy Note 4 launch event. No, it looks like Samsung is gearing up to announce a slew of new products including a new Virtual Reality headset and perhaps, a new smartwatch dubbed Gear Solo that works without a smartphone. Samsung's current wearables need a smartphone to operate.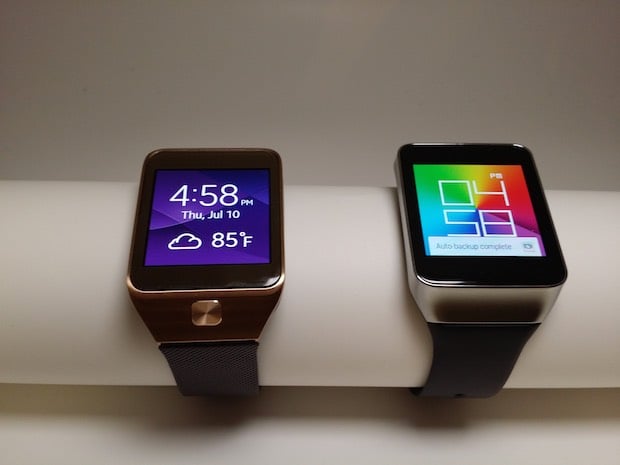 This is added incentive to tune in on September 3rd because there are probably more than a few of you Galaxy Note 4 buyers that might be interested in a VR headset and a brand new smartwatch that could potentially rival Apple's iWatch during the holiday shopping season. These products are interesting and worth taking note of.
Galaxy Note 4 Release Heavily Rumored For September
You must know that the Samsung Galaxy Note 4 release date is heavily rumored for September. Over and over and over, rumors have pointed to a quick Galaxy Note 4 release and the evidence continues to pile up.
So, you must be prepared for the Galaxy Note 4 to arrive much quicker than last year's Galaxy Note 3. The Galaxy Note 3 launched on September 3rd and arrived on September 25th.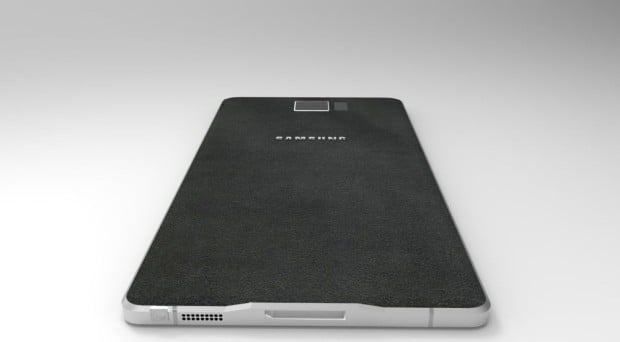 We highly recommend digging into the latest Galaxy Note 4 rumors, taking a look at its closest competitors, and researching data plans and carrier options right now. Honestly, right now. We could only be about a month away from the Galaxy Note 4 release and you're going want to be as prepared as possible because September could get pretty complicated.
iPhone 6 Release Should Be Close To It
It looks like Samsung and Apple are trying to take the wind out of each others sails because the Galaxy Note 4 launch and release date are expected to coincide with the iPhone 6 launch date and release date.
Apple iPhone 6 rumors put the device's announcement on September 9th and its release date just a few short days after that, perhaps on Friday September 19th. In other words, there's a chance that we could see the iPhone 6 released the very same week as the Galaxy Note 4.
Now, this is extremely important for Galaxy Note 4 buyers to consider. For one, the iPhone is rarely a disappointment. It always finds a way to match the top competitors on the market. This year, it's expected to feature two new screen sizes, 4.7-inches and 5.5-inches. The 5.5-inch model, in particular, looks to be aimed squarely at those considering the Galaxy Note 4.
Whether the larger iPhone 6 can match the Galaxy Note 4 is up for debate but it's a device that we recommend tracking, especially because it could arrive just days or weeks out from the Galaxy Note 4's arrival.
Carrier Options in U.S. Might Be Limited
So back to the Galaxy Note 4 release. If you're not familiar with the Galaxy Note series, one of the important things you need to know is that it's a niche product. It has a mainstream name thanks to Samsung's marketing machine but this is a series that appeals only to certain people. And smaller carriers that don't have a giant war chest of cash typically don't bite on niche products.
Point is, the Galaxy Note series has only been available on select carriers in the U.S., probably because smaller carriers don't think it's worth the investment. AT&T, Sprint, U.S. Cellular, T-Mobile and Verizon all carried the Galaxy Note 2 and Galaxy Note 3 and they're all rumored to be carrying the Samsung Galaxy Note 4.
It would be wise of you to focus in on these five carriers as we get closer to the Galaxy Note 4 launch. There's a good chance they'll be the only ones offering the Galaxy Note 4 in the U.S.
Galaxy Note 4 Will Be A Big Phone
The Galaxy Note series comes with a big screen and a stylus which means that it has a bigger design than most. Rumors indicate that the Galaxy Note 4 will have a 5.7-inch display and there's virtually no way Samsung drops the stylus from its spec list. It's too unique and the company has invested too much effort into the experience.
So, with all that in mind, you should know that there's a very good chance the Galaxy Note 4 will be a large smartphone. Larger than the Galaxy S5. Bigger than the HTC One M8. And much much bigger than the 4.7-inch iPhone 6 and the iPhone 5s.
This is the whole point of the Galaxy Note series. It offers a massive display for gaming, multitasking, and the S Pen. We could see some design tweaks to help with one-handed use but it should still be pretty big.
It Will Also Be Extremely Powerful
We called last year's Galaxy Note 3 Samsung's most powerful smartphone. And at the time, it was. Samsung loads up its flagships with all of the latest and greatest hardware specs. The Galaxy Note series in particular typically gets the best-of-the-best because at its core, it's a device that's built for fluid gaming and multitasking experiences. You need a great processor and graphics processing power to accomplish that.
Unsurprisingly, the Galaxy Note 4 rumors point to a number of powerful new features including a Snapdragon 805 chip from Qualcomm, tons of RAM, a brand new 16MP camera with Optical Image Stabilization, a fingerprint sensor for added security, a gorgeous Quad HD display, new updated software, and more. In other words, it could be more powerful than Samsung's most powerful smartphones.
It's obviously going to be up to you to decide whether or not you need all of that horsepower. Some people absolutely will while others might be better off with something a little less powerful and a little cheaper.
Galaxy Note 4 Deals Likely
The Galaxy Note 4 price is still unknown. Historically, the Galaxy Note has been priced at $299.99 on-contract due to its hardware, massive high-res display, and bundled S Pen. It's an investment for sure. Samsung says that the Galaxy Note 4 will be a high-end device so we're not expecting the price to dip much, if it even dips at all. That doesn't mean that you'll have to shell out $299.99 though.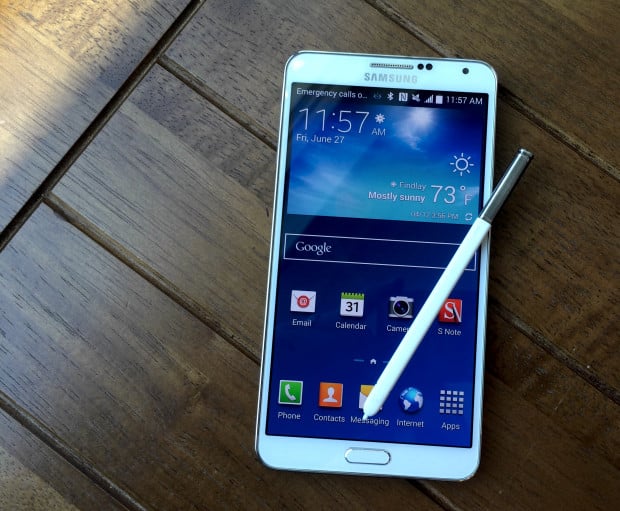 We always see retailers like Amazon offer immediate discounts on major Android smartphones. It happened to the LG G3, the Galaxy S5, even the Samsung Galaxy Note 3. It's a fact of life.
Now we're not talking hundreds of dollars off the price but with Android competition fierce and an iPhone 6 in the mix, we could certainly see the Galaxy Note 4 price drop down pretty low. Keep this in mind moving forward.
Galaxy Note 3 Is Getting Cheaper
If you aren't thrilled with the Galaxy Note 4 but still want to buy into the Galaxy Note ecosystem, know that the Galaxy Note 3 is getting cheaper and should be extremely cheap once the Galaxy Note 4 rolls around. We've already seen deep Galaxy Note 3 deals emerge and with its hardware and software still extremely solid, there's no real pressure to make that upgrade to the Galaxy Note 4.
Tons of Android Competition
Finally, know that the Galaxy Note 4 is going to face some serious opposition from fellow Android manufacturers. The LG G3 is, in our eyes, the best Android smartphone out right now and it comes with a large 5.5-inch QHD display.
Devices like the HTC One M8 and Nexus 5 are still very solid smartphone options and lets not forget about the devices that we might see emerge in September and beyond.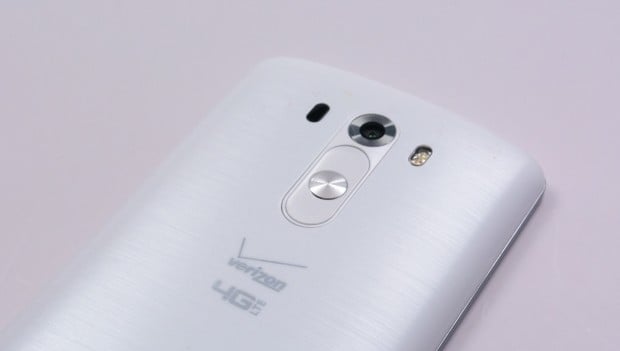 Motorola is expected to announce the Moto X+1 and a Moto G on September 4th giving prospective buyers two more solid options. Both devices appear to be quality successors to the popular Moto X and Moto G. We're also hearing rumors about a Motorola Nexus 6 so it's possible that we'll see Google deliver a Nexus 5 successor in November.
The Galaxy Note 4 is going to be a solid Android option but it won't be the only one.

As an Amazon Associate I earn from qualifying purchases.