Samsung Galaxy Note 4 Concept Teases New Design
A brand new Samsung Galaxy Note 4 concept may not be based on Galaxy Note 4 rumors but it shows off a beautifully crafted design that's worthy of the real successor to the Samsung Galaxy Note 3.
While Samsung still hasn't confirmed a new Galaxy Note 4 release, it's clear that the device will be coming to shelves to take on the iPhone 6 at some point later on this year. Galaxy Note 4 rumors have been rampant and as we've pushed closer to the fall, have become far more specific. And while nothing is confirmed, we already have some idea about the specs the new Galaxy Note will have on board.
However, there are some features that remain mysterious. One such feature is the Samsung Galaxy Note 4 design. Samsung is well known for clamping down on its new designs ahead of release and the company appears to be giving the same treatment to the Galaxy Note 4. Only a few Galaxy Note 4 design details have leaked out.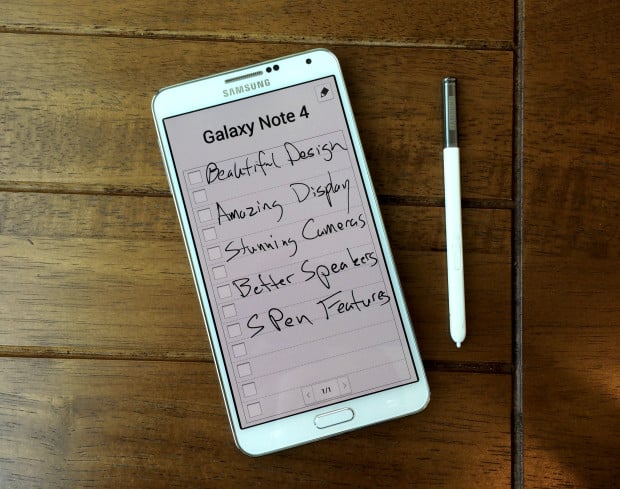 Galaxy Note 4 rumors suggest that the device will come with a design that offers some characteristics found on the Galaxy S5 including similar colors, a fingerprint sensor and water and dust resistant qualities. Rumors have also pointed to a three-sided display though that variant might only be produced in limited quantities.
The overall design though remains a complete and utter mystery as we head into the fall and closer to the Samsung Galaxy Note 4 launch date, expect to take place in an around IFA 2014 in Berlin, Germany. With nothing to go on, designers have been coming up with their own ideas regarding the Galaxy Note 4 design, and the latest Samsung Galaxy Note 4 concept teases a brand new design that's good enough for Samsung.
This new Galaxy Note 4 concept comes from MyGadgetic and it depicts a Galaxy Note 4 with a brand new design that is made out of ceramic materials and bamboo. One of the Galaxy Note 4 concept designs is reminiscent of the wood back for the Moto X, one of the options that consumers have through Motorola's Moto Maker program.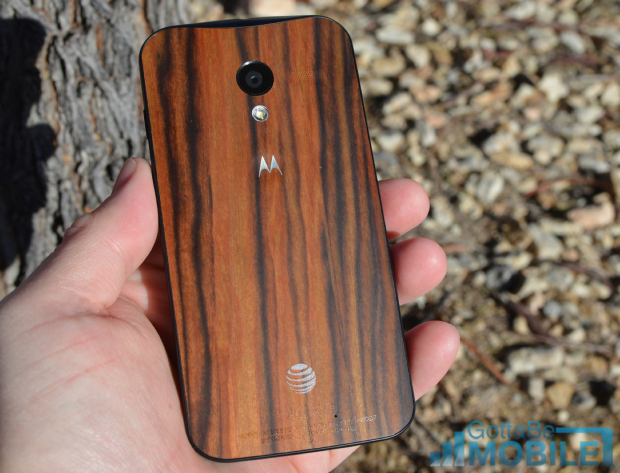 The Galaxy Note 4 concept also comes with a large screen, camera sensor, home button for navigation, and an extremely thin design that would likely make it more pocketable than the Samsung Galaxy Note 3. It's a nifty take on the Samsung Galaxy Note 4 but this Galaxy Note 4 concept doesn't come from Samsung and isn't likely to be used by the company down the road.
Samsung has long been known to use plastic designs for its flagship smartphones though it appears that the company might be making a transition in 2014. Rumors suggest that a new Samsung Galaxy Alpha will be coming with a design that is partially made out of metal. While this doesn't mean anything for the Galaxy Note 4, it's a sign that the company is interested in making a shift.
The company's Galaxy Note 4 design will most likely remain under lock and key until shortly before the launch event or at the launch event itself. Last year's Galaxy Note 3 design did not emerge until Samsung showed it off on stage at an Unpacked event at IFA 2013 in Berlin. This year's Galaxy S5 design leaked out just hours before its launch.
Other Galaxy Note 4 specs are far less mysterious. Rumors continue to point to a large 5.7-inch QHD display, new processor that is either 64-bit or the Snapdragon 805, a new camera that could be 16MP with Optical Image Stabilization, 32GB of storage, and a launch on all five major carriers in the United States.
Samsung Galaxy Note 4 release date rumors also continue to point to an arrival in September with a launch at IFA in early September. A specific date isn't known though rumors have pointed to an arrival on September 3rd.

This article may contain affiliate links. Click here for more details.