What the Galaxy Note 4 Tells Us About the Galaxy S6
The Samsung Galaxy S6 release date is likely months away but that doesn't mean that we don't have some idea about what to expect from Samsung's Next Big Thing. In fact, thanks to the new Samsung Galaxy Note 4 release, we now have a better idea about what Samsung could do with its still rumored Samsung Galaxy S6.
After months and months of rumor and speculation, Samsung took the stage in Berlin, Germany today and introduced the brand new Samsung Galaxy Note 4. The Galaxy Note 4 replaces the Galaxy Note 3 as the company's flagship and it will form a formidable duo with the Samsung Galaxy S5 during the holiday shopping season.
As expected, the Samsung Galaxy Note 4 comes with a number of high-powered features including a 5.7-inch Quad HD display, speedy processor, new 16MP camera with Optical Image Stabilization, design that features metal and plastic, fingerprint reader, new TouchWiz software including features for its new S Pen stylus, and more. It's a nice package overall and a device that should slot into Samsung's current lineup with ease.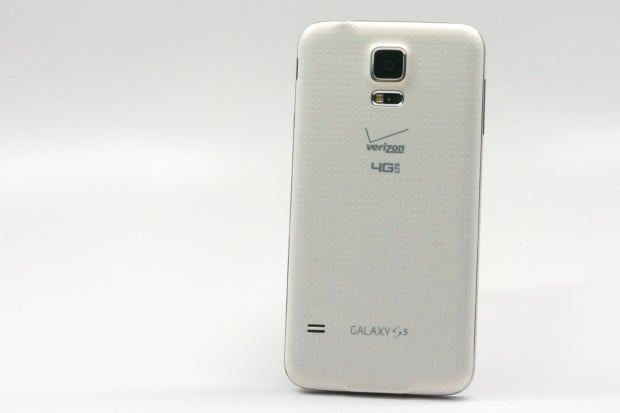 Samsung's lineup includes a number of devices though the standouts are the Galaxy Note 4 and the Galaxy S5. The Galaxy S5, Samsung's current Galaxy S, has been out since April and remains a solid option for consumers. However, with each passing day, we get closer to the possible arrival of a new Galaxy S smartphone, a device that's could be called Samsung Galaxy S6.
Samsung Galaxy S6 rumors have been extremely scarce though that's not surprising given how early it is. Rumors or not, we think today's announcements shed some light on Samsung's next Galaxy S. More specifically, we think the Galaxy Note 4 shed some light on potential Galaxy S6 specs. Here, we take a look at what we think the Galaxy Note 4 tells us about the Galaxy S6, a device that could join it on shelves in the future.
Quad HD Display
The Samsung Galaxy Note 4 comes with a Quad HD display, a display that will offer sharper looking imagery and text. Quad HD isn't a quantum leap forward from the Full HD displays found on some of the high-end smartphones from 2014 including the Samsung Galaxy S5's 5.1-inch display, but it is certainly a step forward.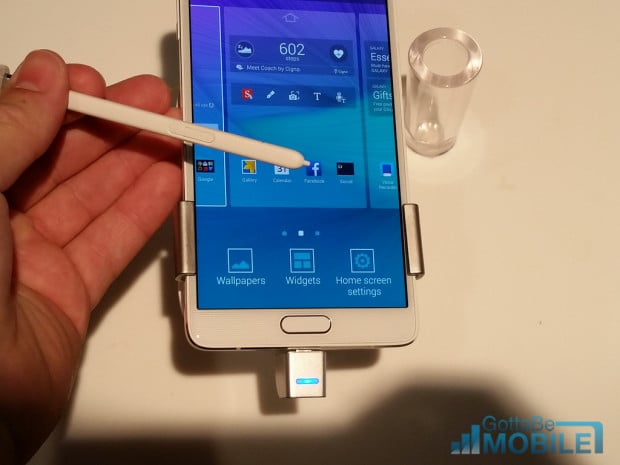 Now that Samsung has attached a Quad HD display to its Galaxy Note series (it also put one on its Galaxy S5 LTE-A in select markets), there's no question that we'll see a Quad HD display, or something better, arrive on the Samsung Galaxy S6. The Galaxy Note 4 display will almost certainly set the standard moving forward and there's no reason to think that the Galaxy S, a device that's a bigger deal than the Galaxy Note, will retain technology that's now outdated.
Look for the Galaxy S6 to feature a Quad HD display or better to keep pace with devices like the Samsung Galaxy Note 4 and the LG G3, a top rival for Samsung's top smartphones.
Premium Design
After years and years of sticking with its plastic flagship designs, Samsung finally branched out in 2014. The upcoming Samsung Galaxy Alpha, a mid-range smartphone, is coming with a plastic design that's punctuated by a metal edge. We had a feeling that it was a foreshadow of what was to come with the Galaxy Note 4 and that analysis was spot on.
The Galaxy Note 4 comes with a textured plastic back that also features a metal, not faux metal but an actual metal band that runs around the side of the device. It gives the Galaxy Note 4 a premium new look and shows Samsung's new found commitment to premium materials. We also think that it's a sign of things to come.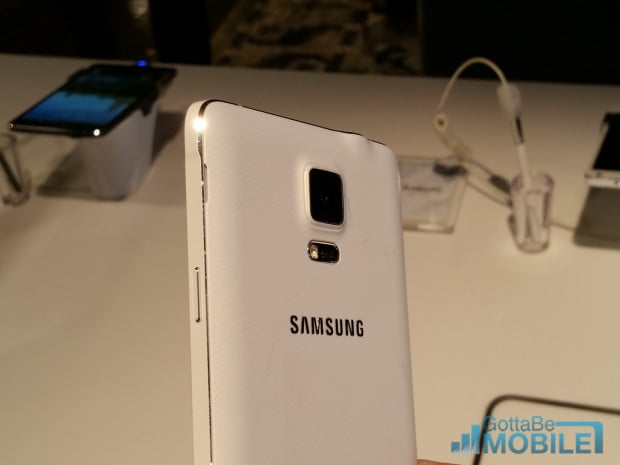 We haven't seen any credible Galaxy S6 design leaks emerge just yet but we wouldn't be surprised if we hear about a design that is at the very least on par with the Galaxy Note 4's in terms of build quality. It's clear that Samsung is listening to its customers, customers that have for years pleaded with it to move on from pure plastic form factors.
It's possible that we could see Samsung produce a Galaxy S that's made entirely of metal, something that would put it on par with the iPhone design, but let's not get too ahead of ourselves.
In addition to the build materials, Samsung has also shown a commitment to key sensors like the Galaxy Note 4's UV Sensor, heart rate sensor, and fingerprint sensor for added security and convenience and we would expect these and more to be rolled up into a more premium Galaxy S6 design.
Lots of Storage
With the Samsung Galaxy Note 4, Samsung has shown a commitment to storage. The Galaxy Note 4 comes with 32GB of internal storage backed by a microSD card slot and 50GB of cloud storage from DropBox. Again, storage is a big concern amongst smartphone buyers and it's clear that Samsung is catering to its audience by offering up tons of space to store games and other content.
We would expect the same from the Galaxy S6. We've seen Samsung commit to a microSD card slot, even with the addition of metal. So if the Galaxy S6 comes with a premium build like we think it will, it could feature expanded storage. Even if it doesn't, we expect Samsung to offer storage through other means, perhaps something similar to what Apple offers with the iPhone.
Latest Android Software
Samsung's Galaxy Note 4 comes with Android 4.4.4 KitKat, the latest version of Android 4.4 KitKat from Google. This doesn't come as much of a surprise given that Samsung always outfits its new flagships with the latest Android software.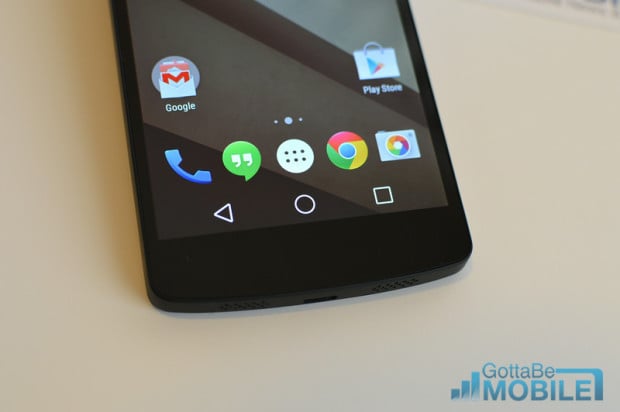 In the case of the Galaxy S6, that should mean Android L, Google's new Android update that should arrive sometime later this year alongside some new Nexus hardware. Just like the Galaxy S5 and Android 4.4.2 KitKat, we're expecting next year's Galaxy S, if there is a Galaxy S6, to come with Google's latest version of Android. That version should be Android L.
Camera/Processor/Software Improvements
Some things never change. The Galaxy Note 4 comes with changes in three key areas that Samsung upgrades every year. It comes with a new 16MP camera sensor with Optical Image Stabilization that pairs with a newly enhanced front-facing camera. It comes with a new and improved Snapdragon 805 processor from Qualcomm in the U.S. And it comes with a brand new S Pen with key software enhancements including new camera features.
We point these out because these are upgrades that Samsung offers with every single new flagship. It needs to to keep up with the competition. We expect the same with the Galaxy S6.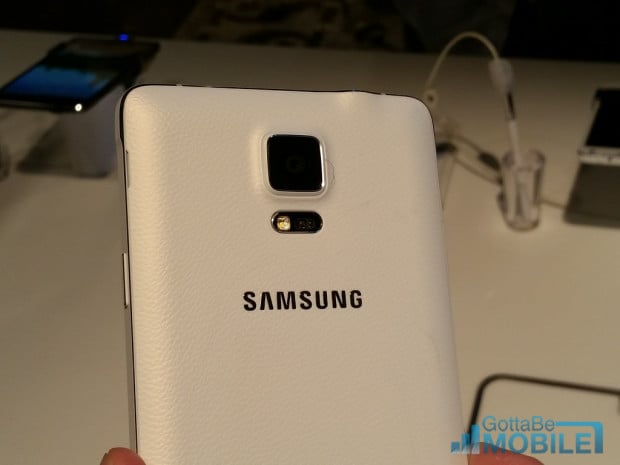 We'd expect Samsung to upgrade its camera, OIS is a possibility now that the Galaxy Note 4 has it, with an improved sensor. We'd expect the Galaxy S6 to come with a new chip of some kind that delivers better performance the Galaxy S5's Snapdragon 801 chip. And we expect the Galaxy S5 to deliver software enhancements of some kind.
It won't come with an S Pen but we'd expect its software to get tweaked and changed around so that Samsung has something to market to consumers.
Familiar Carriers
The Galaxy S arrived on an assortment of carriers in the U.S. including the top five and a smattering of smaller pre-paid and regional carriers. The Galaxy Note followed in the footsteps of previous Galaxy Note models and arrived on AT&T, Sprint, T-Mobile, U.S. Cellular, and Verizon and those carriers alone.
This is a trend that Samsung has followed for a number of years now and it's one that we would expect to see continue in 2015. Look for the Galaxy S6, a high-end device, to land for top carriers around the world as Samsung looks to keep pace with the iPhone 6 and others.
Focus on Battery Life
Samsung's Galaxy Note 4 comes with a massive battery, the Galaxy S5's Ultra Power Saving Mode, and fast charging capabilities. It's clear that Samsung is focused in on delivering quality battery life on its Galaxy Note and its Galaxy S and we would not expect anything less from the Galaxy S6.
We'd expect a large battery with these other enhancements on board at the very least. We also wouldn't be surprised if the Galaxy S6 offered some improvements of its own.
Galaxy S6 Without Gimmicks
What's clear to us, after this Galaxy Note 4 announcement, is that Samsung is refining its focus. Instead of tacking on gimmicky software and hardware features, the company is focused on the features that people actually care about.
The Galaxy Note 4 comes with a ton of battery-related features, people care about battery life. It comes with a camera that's loaded with hardware and software upgrades. Having a great camera is extremely important to people. It revamped the S Pen and put an emphasis on note taking, one of the key features of the Galaxy Note. And it tacked on a brand new premium display with an improved design language.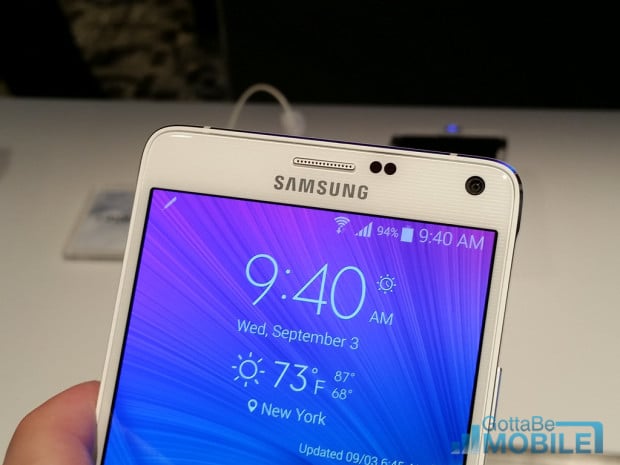 It's clear that Samsung is finally starting to listen to consumers. Yes, the Galaxy Note Edge and its curved display look like a gimmick but it's not a flagship smartphone. The Galaxy Note 4 is and the Galaxy S6 will be. And we think the reasonable changes on the Galaxy Note 4, changes that came in key areas, reflect what the company will do with its next Samsung Galaxy S.
Now that the Galaxy Note 4 is out, look for Galaxy S6 rumors to start flowing as we push toward the end of the year, toward Samsung's usual Galaxy S release window in Q1.

As an Amazon Associate I earn from qualifying purchases.