The Galaxy Note 4 Price: Everything We Know
While the Samsung Galaxy Note 4 release date is confirmed for October, there are still some important details that remain unclear including the Galaxy Note 4 price. Ahead of Galaxy Note 4 release, we want to take a look at everything we know about the Galaxy Note 4 price including what we already know about Samsung and the details we've seen emerge since its announcement earlier this month.
On September 3rd, Samsung took the stage at its Unpacked 2014 Episode 2 launch event and unveiled its brand new Galaxy Note 4 release. The Galaxy Note 4 will be coming to replace the Samsung Galaxy Note 3 as the company's flagship and help the Galaxy S5 in Samsung's fight against top Android rivals and the upcoming iPhone 6.
Samsung's new Galaxy Note release comes loaded with new features including a 5.7-inch Quad HD display, new design that users plastic and metal, 16MP camera with Optical Image Stabilization, a new S Pen stylus, Android 4.4.4 KitKat, new TouchWiz software features, a powerful processor, tons of RAM, and a whole lot more. It can be seen, in action, in the video below.
During the event, Samsung confirmed the Galaxy Note 4 release date for October though the company, and its carrier partners, remained mum about specific release dates. Unfortunately, the company also remained silent about the Galaxy Note 4 price, something that will be key to prospective Galaxy Note 4 buyers trying to decide between it and the iPhone 6.
With an iPhone 6 launch date all but confirmed for tomorrow, we want to take a look at what we know about the Galaxy Note 4 price and all the key details prospective buyers need to know as we head deeper into the fall towards the inevitable Galaxy Note 4 release in the United States and in countries around the planet.
A Bit of History
Before we get to what we know about the Galaxy Note 4 price, let's first discuss what we know about Samsung. Samsung and its carrier partners are known for offering the Galaxy Note series at an extremely expensive price point and $100 more than the Samsung Galaxy S. Due to the large screen and bundled S Pen stylus, the Galaxy Note is typically priced at $299.99 on-contract, $650+ off-contract.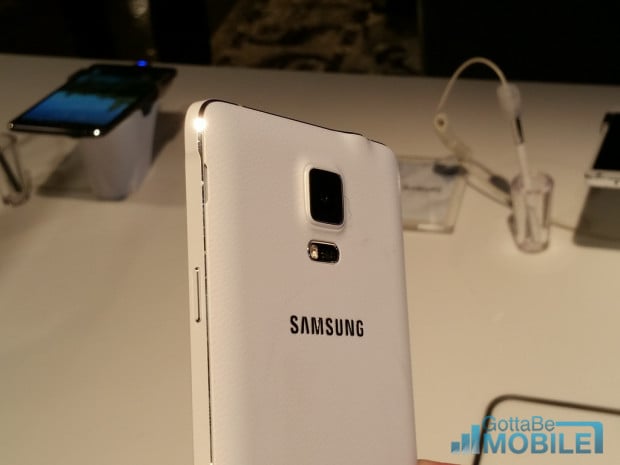 Last year, Sprint released the Galaxy Note 3 for $350 on-contract, a $50 premium over its rivals AT&T, U.S. Cellular and Verizon, all of which offered the 32GB Galaxy Note 3 for $299.99. We should also point out that the Galaxy Note series has always come in one storage size and this year appears to be no different with Samsung's focus on the 32GB model.
That said, let's take a look at what we know, right now, about the Galaxy Note 4 price.
Galaxy Note 4 Price
Samsung did not establish a Galaxy Note 4 price on stage at the launch event though globally, the device looks like it will come with a suggested retail price of €799. That price is similar to what we saw emerge with last year's Galaxy Note 3 and that price represents the full cost of the Galaxy Note 4, off-contract, without any carrier agreement.
Galaxy Club, a Dutch site, reports that several retailers in the Netherlands including GSMWijzer, Student Mobile and Cool Blue expect the Galaxy Note 4 release to arrive on October 10th. Another retailer in the Netherlands, BelSimpel, expects it to arrive five weeks from now, or in other words, in and around that October 10th date. All of these retailers mark the Galaxy Note 4 price at €799.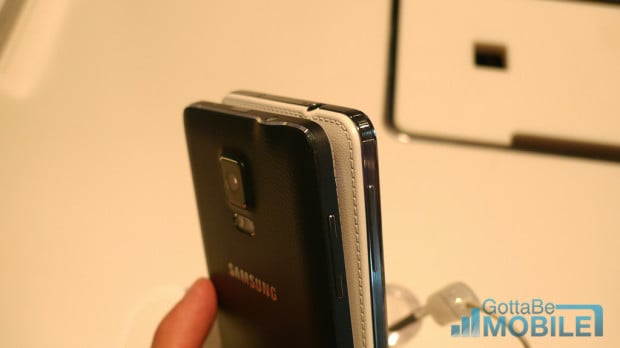 Now, keep in mind, we should see carriers offer subsidized pricing that drops the device way down below that price point. Pricing should be similar across the board though we could see some regions, Russia for instance, charge a premium on a device like the Galaxy Note 4. Russian pricing always tends to be higher than the rest of Europe and the United States.
Again, €799 is a suggested retail price and that means that there is certainly some wiggle room for retailers and carriers around the world.
Galaxy Note 4 Price (U.S.)
So how about the Galaxy Note 4 price in the United States? Well, we haven't seen any carriers confirm the U.S. Galaxy Note 4 price but thanks to a contest at T-Mobile, we have some idea.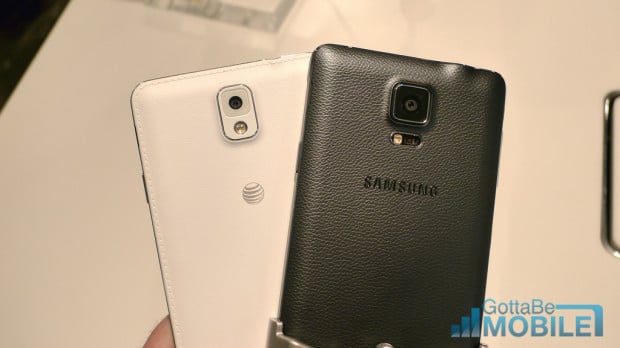 T-Mobile's put together Galaxy Note 4 contest which has, in turn, allowed us to put together a rough sketch of the Galaxy Note 4 price in the United States. Thanks to the contest, we've determined that the Galaxy Note 4 could cost around the same as last year's Galaxy Note 3. In other words, $299.99 on-contract and around $650 or more off-contract. Here's how we did that.
The T-Mobile contest lists the grand prize as:
A Samsung Galaxy Note® 4, a Samsung Gear™ Circle, an S View Flip Cover and winner's choice of one (1) of the following: a Samsung Gear 2™ Neo, a Samsung Gear 2™, or a Samsung Gear™ Fit. Approximate Retail Value ("ARV"): Up to $1,329.96
The carrier then notes a retail value up to $299 for the Gear Circle and other wearables and the Note 4 S View flip cover is about $50. Once we pull the two Galaxy wearables and the case prices out, we're left with an approximate Galaxy Note 4 price of $681. As we've pointed out, this is not a confirmation of the Galaxy Note 4 price, but it's close enough to the prices we expect to jump to a $660 to $680 Galaxy Note 4 price off contract and $299 on contract at U.S. carriers.
So, buyers should expect an off contract Galaxy Note 4 price below $700, likely closer to $680 or the $664 that AT&T charges for a Note 3 off contract now. It makes sense but again, it remains unconfirmed and likely will remain that way until carriers announce their release dates and perhaps, Samsung Galaxy Note 4 pre-orders.
iPhone 6 & Galaxy Note 3
Samsung's Galaxy Note 3 is now going for as low as $99 at retailers like Best Buy, a $200 discount from its original price tag. And as we push further and further away from the Galaxy Note 3′s first birthday in September, we should see that price start to dip even further as retailers and carriers work to offload their stock. In other words, expect the Galaxy Note 3 to be much cheaper than the Galaxy Note 4.
We should also point out that the larger 5.5-inch iPhone 6 that's rumored for the fall could also come with a price tag that's in and around $299.99 on-contract. Current iPhone 6 price rumors put the smaller model at the company's well known $199.99 price point, a price point that's shared by the Galaxy S5, and we've heard that the larger model could perhaps be $100 more expensive.
All should be revealed tomorrow during Apple's iPhone 6 launch event that's set to take place at DeAnza College in the company's home base of Cupertino, California.