Samsung Galaxy Note 4 Release Date Hits Another Snag
The Samsung Galaxy Note 4 release date has hit another snag in a region that's already seen the Galaxy Note 4 release date delayed once already.
Samsung's all new Galaxy Note 4 is an impressive smartphone and one that comes loaded with high-powered specs including a 5.7-inch Quad HD display, a brand new 16MP camera with Optical Image Stabilization, a new S Pen stylus, Android 4.4.4 KitKat software that's backed by TouchWiz, and a brand new design that comes with both plastic and metal materials.
The Galaxy Note 4 is set to replace the Galaxy Note 3 in several regions starting this month including the United States, India, and the United Kingdom. And with a few days to go before the Galaxy Note 4's October 17th release in those regions, it has hit yet another snag that's delayed stock at one major retailer in the United Kingdom.
On October 9th, Samsung UK announced that it was delaying the Galaxy Note 4 release date to October 17th due to "amazing interest and demand." The UK Galaxy Note 4 release date originally had been scheduled for October 10th. The UK now joins the United States and India, two other massive markets, with a release this Friday.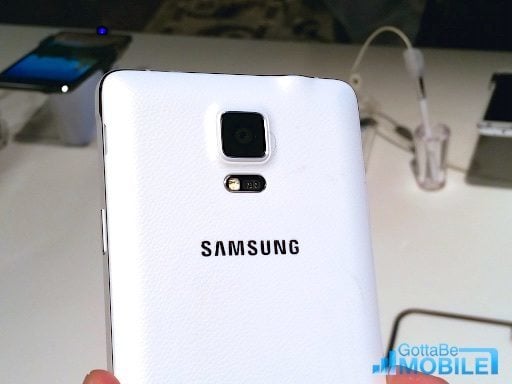 Unfortunately, it looks like the Galaxy Note 4 release in the United Kingdom has hit another snag. Clove UK, a retailer that's planning to offer the Galaxy Note 4 this month, says that its stock shipment has been postponed a week and is now scheduled to land on October 24th. This date is similar to the mysterious October 23rd and October 24th release dates that keep popping up at Verizon in the United States.
The retailer says that the delay affects both the white and black versions of the Galaxy Note 4 and that pre-orders remain available ahead of its new release date. the retailer also says that demand for the Galaxy Note 4 is high, something that echoes what Samsung UK said when it first announced the general delay last week.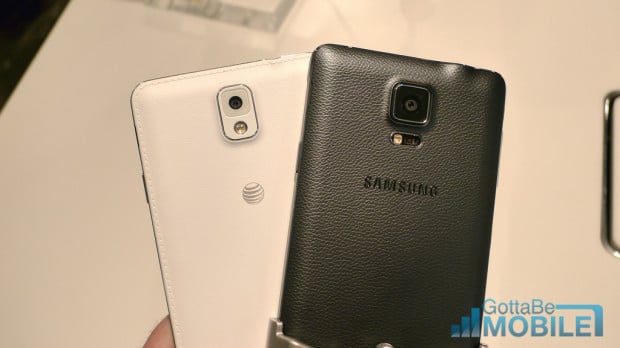 What's more is that Clove is now saying that the gold version of the Galaxy Note 4 that was once listed on its site has now been removed due to an exclusivity agreement. The company seems confident that the exclusivity is temporary and that it will end at some point down the road. This, unfortunately, remains unconfirmed.
The Gold Galaxy Note 4 release remains missing in action in the United States and it's not clear if a carrier, or a retailer, will get exclusive rights to the new color. Samsung will also release the Galaxy Note 4 in pink though the pink Galaxy Note 4 still hasn't shown its face.
Samsung's Galaxy Note 4 release date in the United Kingdom appears to be the only one impacted by these delays though with a few days to go before the U.S. release date, anything is possible.
U.S. carriers continue to hold firm on an October 17th arrival though Verizon has continually listed a ship by date of October 23rd, or, a week after October 17th. That release date was also confirmed by its listing on Amazon though it's not clear if that date pertains to online orders of in-store orders. If Verizon does release late, it probably won't be joined by others.
T-Mobile Galaxy Note 4 orders have already begun hitting doorsteps across the country ahead of its October 17th street date. AT&T is expected to start shipping its own pre-orders in the near future.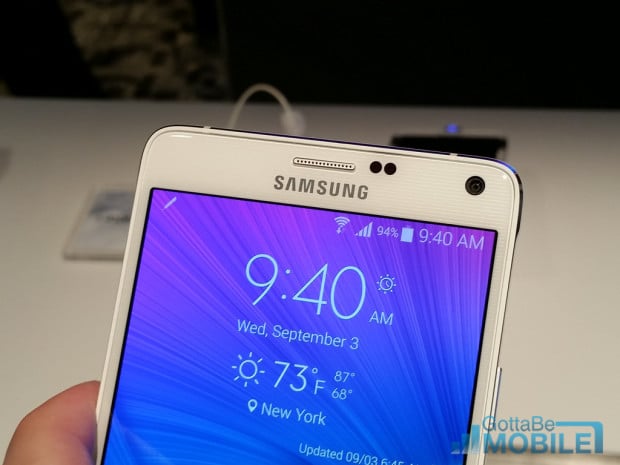 The U.S. and the United Kingdom are just a few regions set to get the Galaxy Note 4 in the coming weeks. Samsung recently announced that it would be deploying the Galaxy Note 4 in 140 countries around the world with release scheduled to take place throughout the month of October and into the month of November. Most countries will get the Galaxy Note 4 this month while a few stragglers will start offering it in early November.
Samsung's Galaxy Note 4 release will coincide with another big Galaxy Note release. The Galaxy Note Edge release date has now been confirmed for late October in Japan and will arrive on Japanese carrier KDDI on October 23rd, or, a week after the Galaxy Note 4 emerges for buyers in the U.S. and U.K. While the U.S. is set to get the Galaxy Note Edge later this year, the UK could be faced with another delay as the Galaxy Note Edge isn't expected to hit that region at launch.
Both devices will offer powerful features though it will be the Samsung Galaxy Note 4 that's mass produced. The Galaxy Note Edge release will be far more limited.

This article may contain affiliate links. Click here for more details.