New Galaxy Note 4 Release Details Emerge
New Samsung Galaxy Note 4 release details have emerged and they point to a widespread roll out sometime after the Galaxy Note 4 launch date, a date that is confirmed for an Unpacked 2014 Episode 2 launch event in Berlin, Germany on September 3rd.
For eight months now, we've been inundated with Samsung Galaxy Note 4 rumors. Galaxy Note 4 rumors have focused on the Galaxy Note 4 specs, Galaxy Note 4 launch date and the Galaxy Note 4 release date. As we've neared the month of September, many of those Galaxy Note 4 rumors have become reality, and it's clear that Samsung is going to be announcing something big on September 3rd.
Earlier this month, Samsung confirmed the Galaxy Note 4 release when it sent out media invites to an event on September 3rd. That event, an Unpacked event, will be taking place in Berlin, New York City and Beijing. In the weeks since, Samsung has issued several teaser trailers that have provided further evidence in regard to its plans. The Galaxy Note 4 is coming on September 3rd and rumors are now trying to fill in the remaining pieces of the puzzle.
Galaxy Note 4 release rumors have centered around a quick release in September, all in an effort to compete with the upcoming iPhone 6. Specifically, Galaxy Note 4 rumors have pointed to a release during the week of September 15th though those details remain unconfirmed and likely will remain that way until Samsung takes the stage in early September.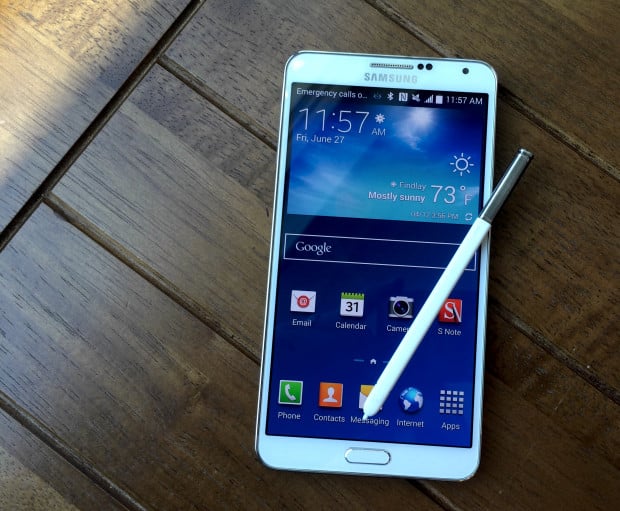 New Galaxy Note 4 release rumors are starting to help shape up the rest of the highly anticipated release. Chinese leaker upleaks recently outed a number of new alleged Galaxy Note 4 release details, details that lineup with early Galaxy Note 4 release rumors and point to a widespread Galaxy Note 4 launch in the weeks ahead.
The leakster suggests that the SM-N910 and SM-N915 will be the Galaxy Note 4's model numbers. These model numbers have surfaced time and time again so there's a good chance they are accurate. Upleaks claims that the SM-N910 will be the model that's released worldwide while the SM-N915 will be released in select markets.
In addition to those release details, the leak artist also points to a document that outlines specific Galaxy Note 4 model numbers. The model numbers correspond to different carriers and we see several different U.S. carriers including AT&T, Sprint, T-Mobile, and Verizon. All four of these carriers, along with U.S. Cellular, are rumored to be Galaxy Note 4 carriers.
So while nothing is confirmed, these new details align with early Galaxy Note 4 release rumors and help to paint a broad picture for prospective buyers moving forward.
The Samsung Galaxy Note 4 release is shaping up to be a big one. Rumors point to a high-end device, capable of challenging the iPhone 6 and Samsung's top Android rivals.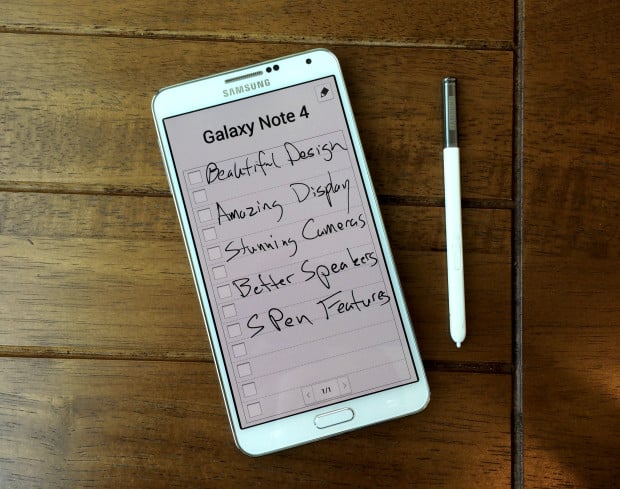 Galaxy Note 4 specs are said to include a 5.7-inch QHD display, a Qualcomm Snapdragon 805 processor, a 16MP camera with Optical Image Stabilization, a new design that could rely on plastic and metal, a fingerprint sensor, a UV sensor, and new software that should help it separate from the Galaxy Note 3 and the Galaxy S5.
Samsung's new Galaxy Note will likely have its hands full, not just with the 5.5-inch LG G3, but with a larger iPhone 6 that's expected to touch down just a few days after Samsung makes its announcement. Apple recently confirmed an event for September 9th and there, the company is expected to showcase two new iPhones including a 4.7-inch variant and a 5.5-inch variant.
Both are expected to feature a new metal redesign, a new rear camera, a new processor, iOS 8, and a handful of other upgrades that could help it compete against the Galaxy Note 4 and other top Android smartphones.

This article may contain affiliate links. Click here for more details.