Galaxy Note 4 Release Clears Hurdle in U.S.
The Samsung Galaxy Note 4 release in the United States moved closer today though a specific Galaxy Note 4 release date remains unknown as we push into September towards the rumored iPhone 6 launch date.
Yesterday, Samsung took the stage at its Unpacked 2014 Episode 2 launch event and announced a slew of new products including the all new Samsung Galaxy Note 4. Samsung's new Galaxy Note 4 replaces the Galaxy Note 3 as the company's flagship and it will arrive on shelves all over the world in just a few short weeks.
Instead of pegging the Galaxy Note 4 release date for a specific day, Samsung instead went the vague route and confirmed the Galaxy Note 4's global release for October. The company did not outline a specific date though it, and U.S. carriers, were quick to confirm its arrival in the month of October ahead of the holidays and Black Friday.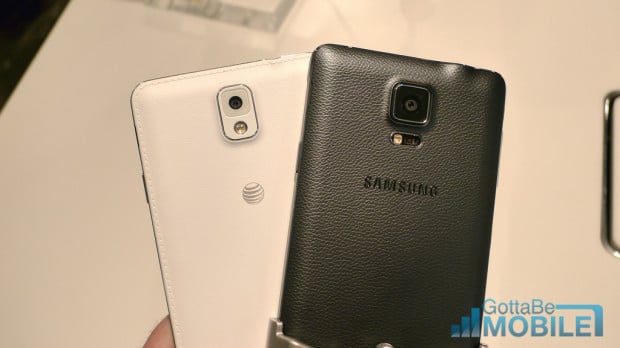 Today, the Samsung Galaxy Note 4 release for the U.S. took a step in the right direction. We've spotted a device called the SM-N910A passing through the FCC and as we all know, the SM-N910A is the AT&T version of the Samsung Galaxy Note 4. Passing through the FCC is just one of the steps that smartphones need to take before they're released though this certification is one of the most important.
What this means is that the U.S. Galaxy Note 4 release date, at least on AT&T, has inched closer to arrival. A specific date remains out of reach but consumers can take solace in the fact that things are moving in the right direction. The AT&T Galaxy Note 4 appears to be the first to pass through the FCC but that doesn't mean that it will be the first to the Galaxy Note 4 release date.
In the past, we've seen U.S. carriers offer similar Galaxy Note release dates in the fall so we could still see Sprint, T-Mobile, U.S. Cellular, or Verizon match it in speed. All four of those carriers have also confirmed the Galaxy Note 4 release for later this year though smaller carriers will not be competing against them or AT&T with their own Galaxy Note 4 release dates.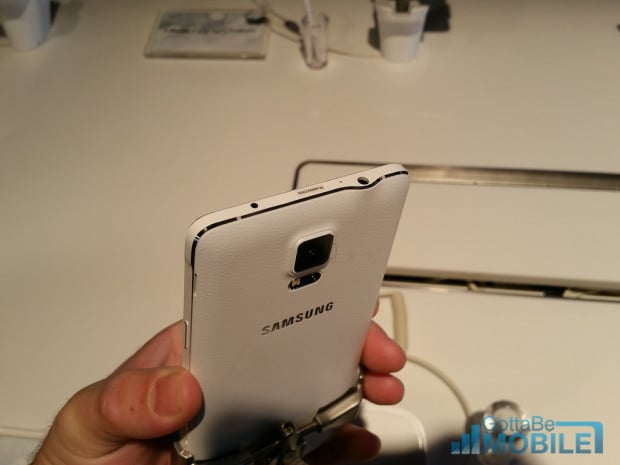 For now, those interested in the Galaxy Note 4 will have to settle for the sign up pages that went live on carrier websites yesterday. These sign up pages allow consumers to input their email address in order to stay up to date with official release information. Verizon, in particular, mentions that its sign up page will keep customers in the loop in regard to a pre-order. U.S. carriers have yet to announce Galaxy Note 4 pre-orders.
With a suspected iPhone 6 launch date coming on September 9th, carriers could be waiting to announce their plans. Apple's iPhone 6 is expected to be one of the premier devices of the year and carriers could simply be waiting for the final iPhone 6 release date details to make their move with the Galaxy Note 4 and others.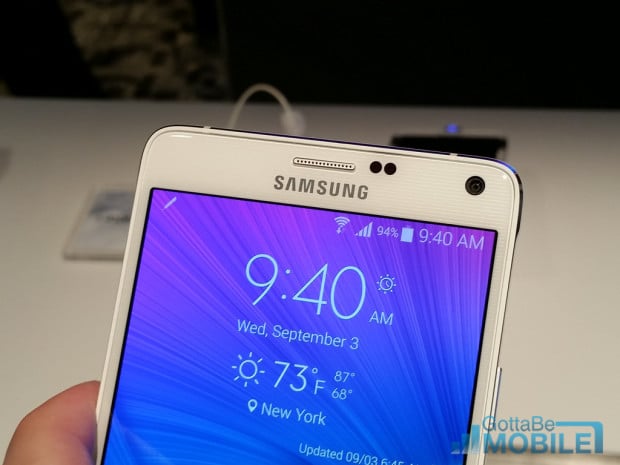 Apple's iPhone 6 is in for a tough battle thanks to devices like the Galaxy Note 4. Samsung's new Galaxy Note comes equipped with a number of high end features including a 5.7-inch Quad HD display, Qualcomm Snapdragon 805 processor, 16MP camera with Optical Image Stabilization, new design that incorporates metal and plastic, new software, a new S Pen, and more.
It's still not clear how much the Galaxy Note 4 price will be though we've determined, through a Galaxy Note 4 contest, that the off-contract price could mirror what we've seen from Samsung and its partners in the past.
Historically, the Galaxy Note series has been priced at $299.99 on-contract and around $650 off-contract and that's precisely what we're seeing from these early numbers. That price remains unconfirmed for U.S. customers but with a release date that appears to be inching closer, we could find out more about the price in the near future.

As an Amazon Associate I earn from qualifying purchases.