Galaxy Note 4 Specs Detailed in New Leak
The Samsung Galaxy Note 4 specs continue to firm up ahead of the Galaxy Note 4 release in September as new Galaxy Note 4 rumors point to the arrival of a high-end flagship with a number of big time features on board.
Earlier this month, Samsung sent out media invites for an Unpacked 2014 Episode 2 press event on September 3rd. The event, which follows the company's Unpacked Episode 1 for the Galaxy S5, is the likely Galaxy Note 4 launch date where we expect to hear about the Galaxy Note 4 specs, Galaxy Note 4 release date and more.
The arrival of those invites hasn't stopped Samsung Galaxy Note 4 rumors from popping up though and today, a new leak provides yet another look at potential Galaxy Note 4 specs and Galaxy Note 4 features ahead of the device's probable launch on September 3rd.
A new benchmark unearthed by Dutch site Mobifo claims to show a list of Galaxy Note 4 specs ahead its launch date. While these Galaxy Note 4 specs aren't directly from Samsung, they do line up with much of what we've heard about the new Galaxy Note, its hardware and its software.
This AnTuTu benchmark is for a device dubbed SM N910, a known model number for the Galaxy Note 4. The benchmark shows off a number of different details including screen resolution, camera, software and more.
Specifically, the benchmark lists the Galaxy Note 4 with a QHD (Quad HD) display, something that's been rumored numerous times in the past and a feature that's at this point all but confirmed for the Galaxy Note 4 spec list. It does not list the Galaxy Note 4 screen size which is expected to be 5.7-inches like the Samsung Galaxy Note 3.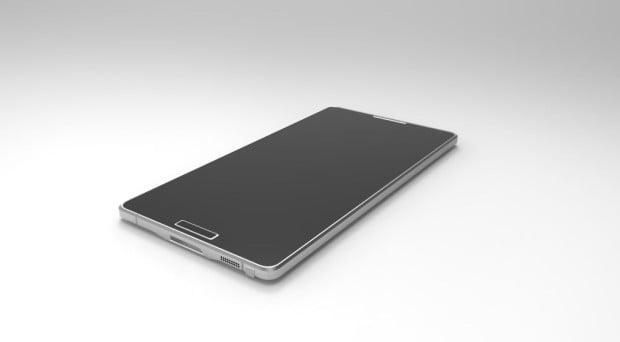 Also listed are the Galaxy Note 4's Exynos 5433 processor, an octa-core chip that's expected to debut on Galaxy Note 4 variants outside of the United States. The Galaxy Note 4 bound for the U.S. is rumored to have a new Qualcomm Snapdragon 805 processor on board. Those processors are expected to be backed by three to four gigabytes of RAM. This benchmark lists this device with 3GB though we've heard that it could have up to four.
We also see a 16MP camera sensor listed on board. The Galaxy Note 4 is heavily rumored to have a 16MP camera complete with auto-focus, dual-LED flash and Optical Image Stabilization or OIS. OIS is a feature that's currently found on top devices like the Nexus 5 and LG G3 but it's a feature that still hasn't been implemented into Samsung's flagships.
Galaxy Note 4 rumors have pointed to the arrival of several storage variants including 16GB, 32GB and 64GB with a 32GB model rumored for the U.S. The variant here is in possession of 16GB of storage. Last year's Galaxy Note 3 only came in 32GB form in the United States while the Galaxy S5 was only made available in 16GB form.
The Samsung Galaxy Note 4's features will likely be confirmed on September 3rd when the company takes the stage in Berlin to announce its brand new Galaxy Note 4. And it's there that we should see Samsung confirm the other missing piece to the puzzle, the Galaxy Note 4 release date.
Galaxy Note 4 release date rumors have continued to point to a quick arrival in an effort to take on the iPhone 6. Rumors have singled out the week of September 15th as a possible release window for the Galaxy Note 4 though that remains unconfirmed.
Samsung is clearly focused in on battling the iPhone 6, Apple's new flagship. The iPhone 6 is expected to feature two larger display sizes and a release date in September. September 19th has been pegged as a probable release date through that date, like the Galaxy Note 4 release date, remains unconfirmed.

This article may contain affiliate links. Click here for more details.