Galaxy Note 5 Fast Wireless Charging: What to Know
The Samsung Galaxy Note 5 has been available for nearly 8 months, and millions of users love all it has to offer. With a big 5.7-inch display and improved features over last years model, not to mention a features called Fast Wireless Charging. Here we'll be going over everything owners need to know about it.
The new Galaxy S7 is here with the same technology, and its something all users should consider. Wireless charging is nothing new, but the fast wireless charging technology is much better, and here are some more details.
Read: 10 Exciting Galaxy Note 5 Accessories
The Galaxy S6 and S6 Edge from April of 2015 along with the new Galaxy Note 5 and Edge Plus have a premium all glass and aluminum design, but that means no replaceable battery like earlier Galaxy and Note devices. This upset many buyers, but Samsung delivered a compromise by adding wireless charging to both phones. Read on for more details about how it works, and Fast Wireless Charging on the Note 5.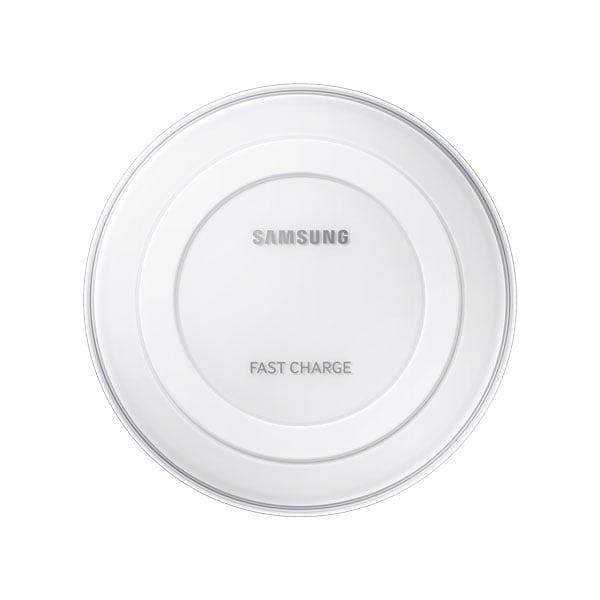 Wireless charging is nothing new, however there are two different types of wireless charging. If you buy the wrong charging pad or your new car doesn't support the right type, it won't work with your wireless-enabled device, like the Nexus 6. This is done via a few different charging types. Like Ford vs Chevy, there's Qi Wireless Charging, and the PMA Wireless Charging Standard. With the Galaxy S6, S6 Edge, Note 5, S6 Edge and even the new Galaxy S7 and S7 Edge Samsung implemented both versions.
Meaning either wireless charging type works with your phone. Taking the guesswork out of this convenient option and any wireless charging device will charge a users new phone. Many Starbuck locations have PMA chargers, which will charge these phones while users sip their sugary drink.
How it Works
Essentially users buy a pad and instead of plugging in a smartphone or tablet to charge it, all you need to do is drop it on the charging pad and it will automatically start charging. In a sense this is wireless, as you can grab it and go and not worry about wires, but the pad is plugged in via a typical micro-USB cable.
Read: 5 Quick Chargers for the Galaxy Note 5 and S6 Edge Plus
Drop it on the wireless charging pad and it recharges, pick it up and go and you have a full battery. However, wireless charging is slow and takes nearly 3-4 hours to fully charge a device. Wireless charging pads have 10w output. A regular wired charger (like the charger included in the box) will completely charge your device to 100% in less than 90 minutes. Basically almost twice as fast. So while wireless charging is nice, it's not ideal because it takes too long.
Samsung Fast Wireless Charging
With the Samsung Galaxy Note 5 and Galaxy S6 Edge Plus the company introduced fast wireless charging. An option that will be coming to more charging pads and more devices in the near future, like the S7 and the upcoming Galaxy Note 6. This promises to increase the speed by 1.4x and now Qi Wireless charging pads will output 15w of charging power. This should make wireless charging an actual feature owners will want, not just something that's convenient that hardly anyone will use.
Now users won't have to choose between charging their smartphone quick with the wired charging that came in the box, or the easy wireless charging that takes forever. Fast Wireless charging promises to recharge the Galaxy Note 5 and S6 Edge 50 minutes faster than typical wireless charging. Here's our quick hands-on video showing the Note 5 and the Fast Wireless Charger in action, along with the neat animation and on-screen effect Samsung's added.
As you can see above it's extremely easy. All you do is walk up and drop your Note 5 on the charger and that's it. Fast Wireless charging kicks on and starts wirelessly charging your smartphone. Buyers will still get a faster charge using the included wall charger, but this is a nice addition that will make wireless charging actually useful, instead of just a convenience.
Samsung released a few Fast Wireless Charging Pads, and the best one retails for $69.99. This will charge any Qi capable device, and is backwards compatible with regular wireless charging phones like the Galaxy S6, Nexus 6, and many other devices available today with wireless charging.
This isn't an extreme leap or revolutionary new feature by any means, but it's one more way that Samsung is pushing the bar with the Galaxy Note 5 and Galaxy S6 Edge Plus. I'll still be using a wired charger to power up my phone, but being able to have a fast wireless charger on my nightstand by the bed is certainly more appealing now. Samsung has continued to add this to each new phone, and it will likely appear on the new Galaxy Note 6 later in 2016 as well.

As an Amazon Associate I earn from qualifying purchases.