Galaxy Note 5 Release Date: 5 Good Reasons to Wait
The Samsung Galaxy Note 5 release is all but confirmed thanks to a series of new and exciting leaks. And while the phone is still out of reach, right now is a great time to start waiting for Samsung and the inevitable release of its Galaxy Note 5 flagship. Here's why.
Samsung's Galaxy Note series has, for the past four years, arrived in the fall to compliment the Galaxy S and help Samsung challenge popular rivals like the iPhone.
Last year, Samsung launched the Galaxy Note 4 and Galaxy Note Edge in early September at IFA, just days before Apple took the stage and announced big screen smartphones of its own. And for the past 10 months, the Galaxy Note 4, iPhone 6 Plus and other devices have been on shelves tempting consumers in the United States and around the world.
Every year Samsung, like Apple, announces a brand new Galaxy Note and this year, we've been hearing about a device dubbed Samsung Galaxy Note 5.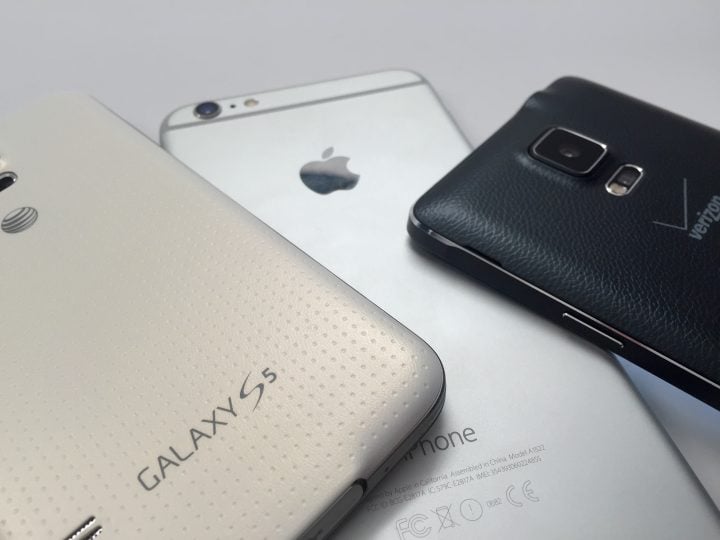 Samsung Galaxy Note 5 rumors have been leaking out for several weeks now. And as we approach the month of August, we're starting to see Galaxy Note 5 details firm up as Samsung finalizes its plans behind the scenes. It's a great time to buy a smartphone buyer.
As the Galaxy Note 5 has started to take shape, we've been getting a familiar question from friends, family, and readers. People want to know if the Galaxy Note 5 is a device worth waiting for. And as we've noted many times in the past, it's an extremely difficult question to answer.
Everyone's situation is different. Some people are dealing with a broken phone. Some just came upon a surplus of cash. Others are just extremely impatient. That said, there are some reasons why you should at least consider waiting for the Samsung Galaxy Note 5 and today we want to take a look at five.
Galaxy Note 5 Release Date
Typically, Samsung waits until the IFA trade show in Berlin, Germany to announce its annual Galaxy Note. 2015, it seems, isn't a typical year.
The Samsung Galaxy Note 5 launch date is rumored to be coming much earlier than the September 4th start of IFA 2015. Much earlier. The latest round of Galaxy Note 5 launch rumors put the announcement date on August 12th. That date isn't confirmed yet but it lines up with everything we've heard about Samsung's plans. It clearly wants to beat the iPhone 6s to the punch.
August 12th is a little less than a month away. That's nothing in the world of smartphones where devices arrive once every 12 months. So if you've had any kind of inkling to buy a big screen phone or a Galaxy Note, you'd be wise to wait a few weeks to at least see what Samsung has up its sleeve. Oh, and it gets better.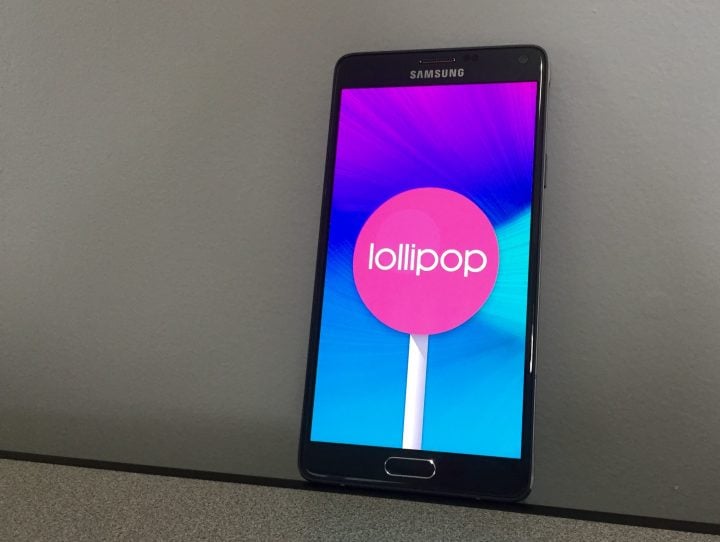 In an effort to beat Apple and the iPhone 6s, Samsung is reportedly planning to get this phone out onto shelves quickly. We're talking two weeks after it makes its announcement on August 12th.
The Galaxy Note 5 release date is supposedly set to arrive for some countries on August 21st. That's an extremely quick turnaround for Samsung and the Galaxy Note. And while it's not confirmed, it makes sense. Apple is likely planning an iPhone 6s launch and release for September and this puts some space between its launch and the Galaxy Note 5 release.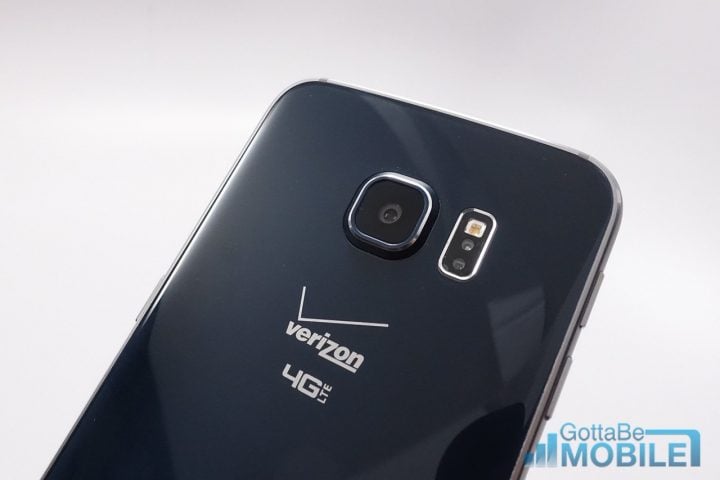 It also makes sense to wait because Samsung's reportedly planning to release a bigger version of the Galaxy S6 Edge alongside the Galaxy Note 5.
The device, dubbed Galaxy S6 Edge+, is expected to feature a list of solid specs, a curved display (something the Note 5 won't have), and new software. While it probably won't have an S Pen, that might actually be interesting to those of you who want a a big screen Galaxy without the Note software features.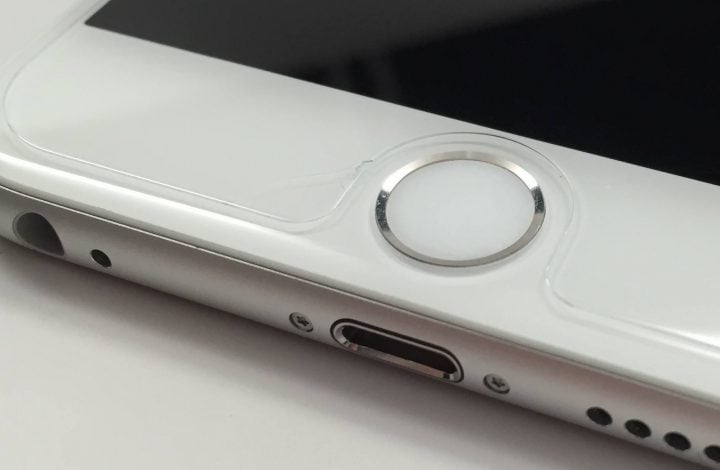 And if you're willing to be extremely patient, you could even wait until Apple's announcement so that you have the opportunity to weigh the Galaxy Note 5 against an iPhone 6s Plus. Apple's rumored to have a new 5.5-inch iPhone up its sleeve and if it's real, it will be one of the Galaxy Note 5's greatest threats.
Galaxy Note 5 Specs
If you're looking to buy an extremely powerful phone with the latest hardware and specs, you'll want to wait a few weeks for the Galaxy Note 5 to arrive.
Samsung hasn't confirmed the Galaxy Note 5 but we don't need an announcement to know that the Galaxy Note 5 will come with some huge upgrades never before seen on a Galaxy Note.
Galaxy Note 5 rumors have begun to solidify ahead of the device's launch and they hint at several big time changes including a new slim design that's similar to the metal and glass form factor found on the Galaxy S6. The Galaxy Note 4 design was solid but this would be the first time that Samsung's offered premium build materials.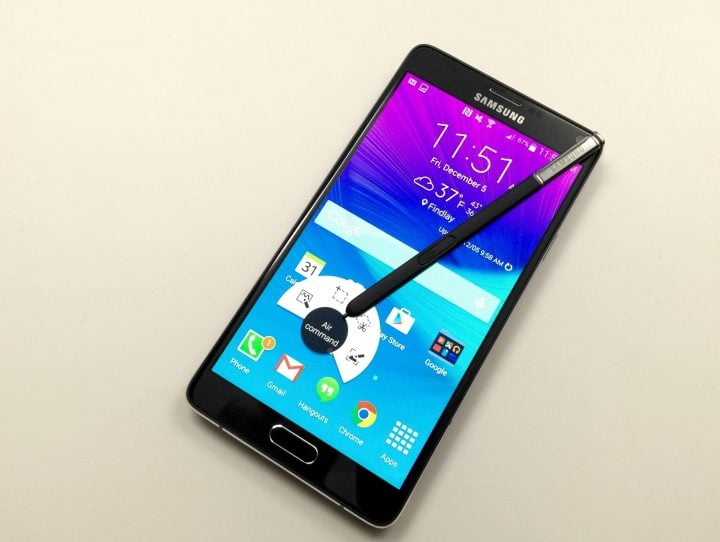 It's expected to feature a massive battery, a large 5.7-inch Quad HD display, a new and improved S Pen, a powerful all-in-one processor from Samsung, 4GB of RAM, 16MP camera, 5MP front-facing camera, and more.
The Galaxy Note series always delivers a ton of firepower and it's looking like the Galaxy Note 5 is poised to become Samsung's most powerful smartphone and perhaps, the most powerful smartphone on the planet.
So if you're looking for a device that offers outstanding battery life, excellent looking content, a high quality camera with one of the best camera apps around, and tons of horsepower, the Galaxy Note 5 is probably worth waiting for. It should deliver all of those things and more.
Galaxy Note 5 Software
If you wait for the Galaxy Note 5, you're waiting for a device that will almost certainly come with the latest version of Google's Android OS and Samsung's TouchWiz UI.
With the Galaxy S6, Samsung offered some useful new features while also trimming down on some of TouchWiz's bloat. The result was the best piece of software that its delivered in years. While nothing is confirmed, there's a very good chance the Galaxy Note 5's software will offer a similar experience.
We haven't heard much about the Galaxy Note 5's software but it will likely come with the same collection of fixes, tweaks and new features that always comes with a new Galaxy smartphone. There's also a very good chance that at least some of its software will be unique.
Samsung always introduces new features on new devices and while some of those features often make their way to older devices, we never see older phones get the whole suite of features. In other words, devices like the Galaxy Note 4 and Galaxy Note Edge probably won't get everything the Galaxy Note 5 is packing.
Here's the deal. If you want the latest and greatest Android software (Android 5.1.1) and TouchWiz from Samsung, you'll want to hold out and see what it has up its sleeve for the Galaxy Note 5. We've already heard about some S Pen software improvements and there will surely be more than that.
Longevity
If you're planning to keep your device for awhile, you'll want to think about waiting for the Galaxy Note 5.
This isn't a rumored feature but it's an extremely important one. Samsung typically keeps its devices updated with new software for about 24 months. What this means is that the Galaxy Note 5 stands to benefit the most from upcoming software updates from Samsung.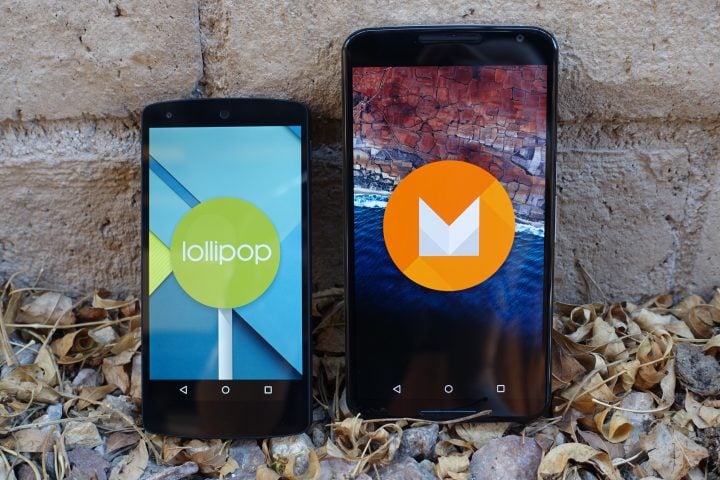 The Galaxy Note 4, for instance, is now a year old which means that it probably has one year or so left before Samsung kills software support. The Galaxy Note 5 is in a much better position and those of you who love to get a ton of mileage out of your smartphone will want to keep that in mind as we push towards the Galaxy Note 5 launch.
If longevity isn't your thing, note that flagship phones typically get updated before other devices. So, the Galaxy Note 5 will likely be the first or one of the first to Android M. And after that, it will most likely beat out phones like the Note 4 and Galaxy S5 to new software.
Galaxy Note 5 Launch Will Open Up Deals
If you wait for the Galaxy Note 5 launch and you decide that it's not enough to call for spending $299.99 or whatever price Samsung and its partners attach to it, you'll likely have access to a number of cheaper smartphones.
With a Galaxy Note 5 on the way and an iPhone 6s rumored to be coming in September, you better believe that carriers and retailers are going to start offering some discounts. In fact, some already are.
Those prices will only get better once a device like the Galaxy Note 5 hits shelves. After its release date, you should be able to find the Galaxy Note 4 for much cheaper. You should also be able to find deals on the Galaxy S6, other Android flagships, and maybe even the iPhone 6 Plus as well.
Flagship smartphone launches are always a catalyst for price drops and by waiting a few weeks you'll open yourself up to a few more options than you have right now. And when it comes to buying a new phone, it's all about having options.
Waiting for the Galaxy Note 5, in our eyes, is a win-win, if you can manage it. If your phone is literally falling apart, just make sure you don't pay top dollar for phones like the iPhone 6 Plus or Samsung Galaxy Note 4. Their days in the spotlight are coming to an end soon.
The Galaxy Note 5: Everything You Need to Know Right Now
Samsung Galaxy Note 5 Launch Date Rumored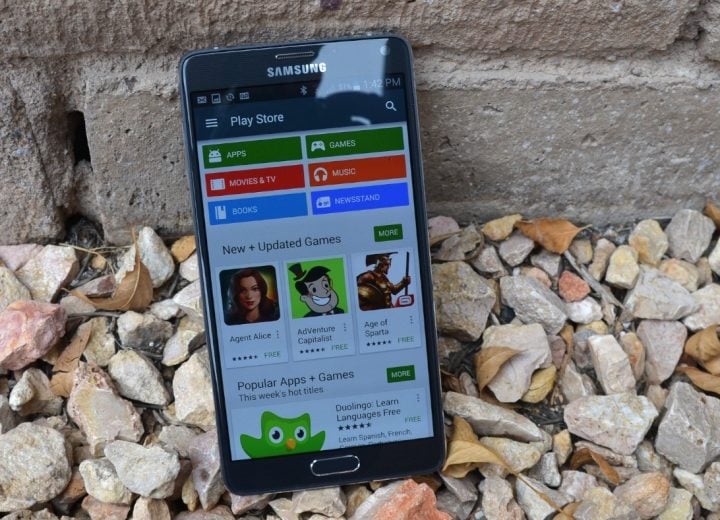 Earlier this month, reports from Reuters and The Wall Street Journal suggested that Samsung would be shifting its Galaxy Note launch to August. The move would reportedly put some space between it and the rumored iPhone 6s launch in September.
Seems they were on the right track. Another credible source, SamMobile, claims that Samsung will be launching the Galaxy Note 5 in August. And while media invites have yet to go out, they've been able to provide an exact date for the supposed Galaxy Note 5 launch date.
Their sources claim that the Galaxy Note 5 announcement will come on August 12th, much earlier than IFA 2015 in Berlin, Germany. Samsung's used IFA to launch the past four Galaxy Note models but it appears that with the iPhone breathing down its neck, it will look to put a little separation between the Note and the next iPhone.
This isn't confirmed until Samsung confirms it but we fully expect the Galaxy Note 5 to launch in August. And it could arrive in August as well.