13 Samsung Galaxy Note 5 Release Details Emerge
Samsung Galaxy Note 5 rumors are starting to heat up as we push deeper into the month of May, closer to a Galaxy Note 5 release date. Today, rumors have outed a number of Galaxy Note 5 specs and they've also touched on the device's highly anticipated launch date.
As we push away from the Samsung Galaxy S6 and Galaxy S6 Edge release, we're starting to hear a whole lot about Samsung's next big project, a project that's currently dubbed "Project Noble" behind the scenes. "Project Noble" is reportedly Samsung's codename for the Samsung Galaxy Note 5, a flagship successor to last year's Galaxy Note 4.
While nothing is confirmed, Galaxy Note 5 rumors have started to pick up the pace in the month of May as we march toward the summer. Today, thanks to SamMobile, we're getting a look at some of the potential Galaxy Note 5 specs and the Galaxy Note 5 launch date.
Samsung Galaxy Note 5 Launch Date
Samsung's released four versions of the Galaxy Note and every single one has launched at IFA in Berlin, Germany. It appears that that won't change in 2015.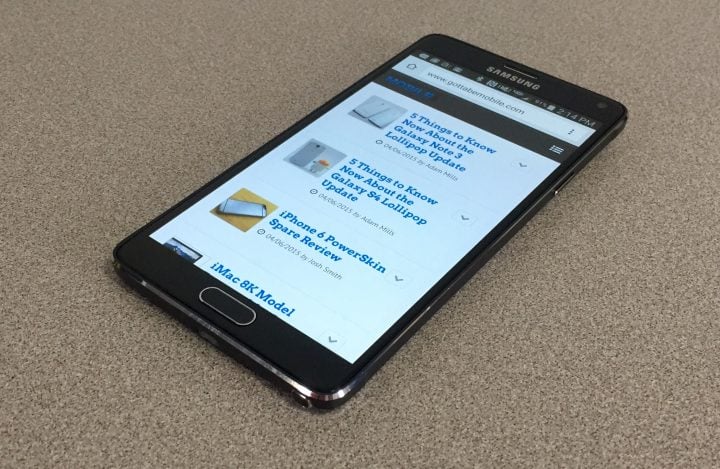 The publication claims that Samsung is planning to announce the Galaxy Note 5 at IFA 2015. The trade show kicks off on September 4th though a specific Galaxy Note 5 launch date is still unconfirmed. Samsung typically announces its Galaxy Note flagship on or around the first day of IFA.
Samsung's Galaxy Note 5 release date remains out of reach though the device is rumored to be heading to AT&T and Verizon in the United States.
Galaxy Note 5 Display
Galaxy Note 5 display rumors have centered on the arrival of a large, 5.7-5.9-inch Ultra HD display. The company will reportedly start production on a 6-inch Ultra HD display at 700+ pixels per inch in the near future. If it's able to get the panel ready in time for the fall, it could mean a shift from Quad HD resolution to Ultra HD.
According to SamMobile, Samsung is testing both Quad HD and Ultra HD on its Galaxy Note 5 prototypes. The company has reportedly yet to decide on a panel and it could be months before Galaxy Note 5 rumors start to firm up around one display type or the other.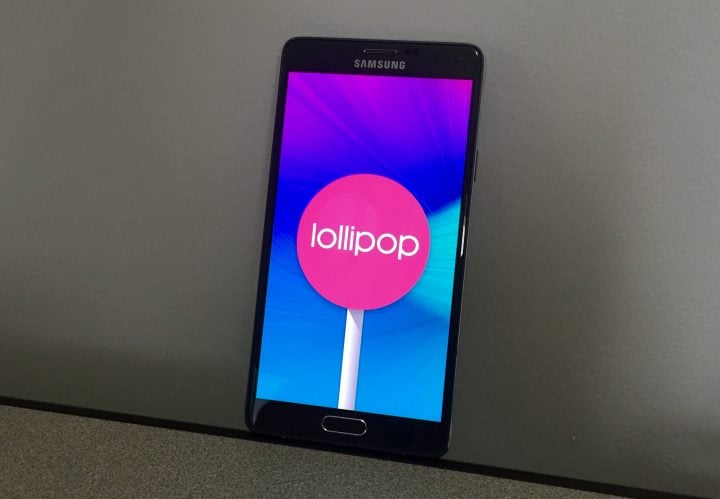 The display is not expected to feature curves like the Galaxy Note Edge or Galaxy S6 Edge. Instead, it's rumored to be flat like the Galaxy S6 and Galaxy Note 4.
Galaxy Note 5 Processor
The report claims that Samsung will be using a next-gen processor inside the Galaxy Note 5. Galaxy Note 5 rumors point to a Exynos 7422 processor which will supposedly "be the company's first ever all-in-one solution (ePoP) as it will combine the CPU, GPU, RAM, storage, and modem on a single chip."
Samsung's also said to be testing another chip, a new Exynos 7430 chipset, but the CPU is still only an engineering sample and it likely won't be ready in time for the Galaxy Note 5's release. Samsung reportedly hasn't decided on a final chipset but all signs point to the Exynos 7422 and not the Exynos 7430.
This doesn't rule out a Qualcomm chip for the Galaxy Note 5 but it does hint at more of the same from Samsung.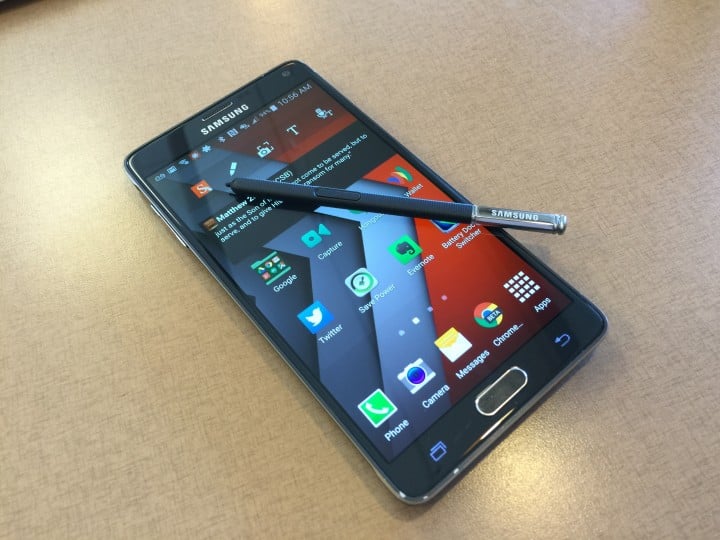 This year, Samsung opted to use its own Exynos chips inside the Galaxy S6 and Galaxy S6 Edge. In years past, Samsung opted to use a combination of Qualcomm Snapdragon CPUs and its own chipsets.
A report from the hit-or-miss publication Digitimes claims that Qualcomm is trying to get its Snapdragon chips back into Samsung flagship smartphones. And according to a report from Recode "Qualcomm plans to have its next-generation Snapdragon 820 processor manufactured at Samsung's chip-making plants."
The report also claims that "Qualcomm is hoping that the move to use Samsung's factories will help it win back business for the next Galaxy S flagship."
We could see Qualcomm sneak a chip into a Galaxy Note variant though, just not the Galaxy Note 5.
Galaxy Note Edge 2
SamMobile claims that there will only be one version of the Galaxy Note 5. Samsung's "Project Zen" will reportedly be a spiritual successor to the Galaxy Note Edge and won't carry the Galaxy Note 5's name into battle.
The Galaxy Note Edge 2 will supposedly feature a dual-edge display as rumors suggest but it won't come with the same high-end specs as the Galaxy Note 5. Specs are said to include a 5.4-inch to 5.5-inch dual-edge curved display, an S Pen stylus, a hexa-core Snapdragon 808 processor from Qualcomm, 16GB of internal storage, a 16MP rear camera with OIS, and an 8MP front-facing camera.
It's not clear if the device will arrive side-by-side with the Galaxy Note 5 at IFA. Last year, the Galaxy Note Edge was announced on stage next to the Galaxy Note 4.
Samsung Galaxy Gear A
Finally, it looks like Samsung will launch a new Apple Watch competitor alongside the Galaxy Note 5 at IFA 2015.
In the buildup to MWC 2015, rumors suggested that Samsung would announce a new round smartwatch to compete with the Apple Watch. That announcement didn't happen and now signs point to a delayed arrival at IFA in September. Samsung's well known for announcing wearables alongside its flagship smartphones at Unpacked events.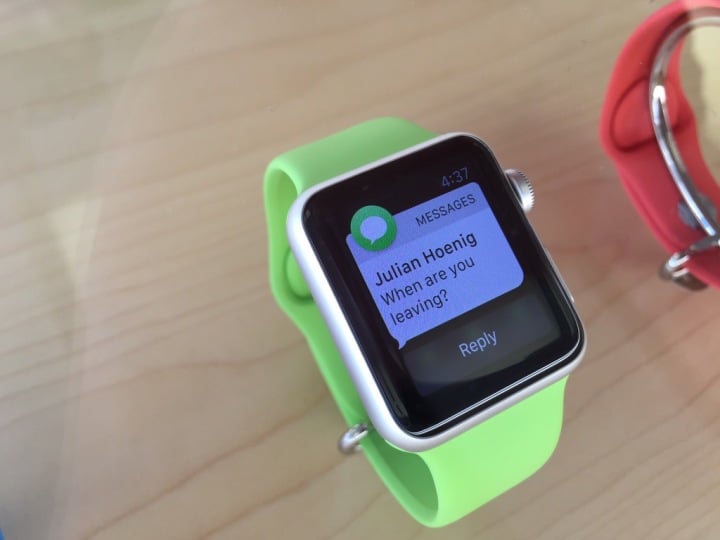 The device is reportedly codenamed "Orbis" and it will supposedly come with a rotating bezel ring among other features. By the time it arrives though, the Apple Watch will have been on shelves for a number of months.

This article may contain affiliate links. Click here for more details.