5 Samsung Galaxy Note 5 Release Details Emerge
A slew of new Samsung Galaxy Note 5 release details have emerged and they point to a Verizon Galaxy Note 5 release and an AT&T Galaxy Note 5 release in the United States.
Last fall, Samsung announced two brand new Galaxy Note models in the Galaxy Note 4 and the Galaxy Note Edge. The Galaxy Note 4, Samsung's fourth-gen model, is considered one of the top smartphones on the market. The Galaxy Note Edge, a curved Galaxy Note 4 concept, is a tempting proposition for Android enthusiasts and those that want something different. While these two devices reign as Samsung's top Note options, it won't stay that way forever.
Rumor has it, Samsung is working on a follow up to the Galaxy Note 4, a fifth-generation Galaxy Note that's currently dubbed Galaxy Note 5. And while we're still very in the rumor cycle, we've seen Galaxy Note 5 rumors emerge teasing everything from the Galaxy Note 5 specs to the highly anticipated Galaxy Note 5 release.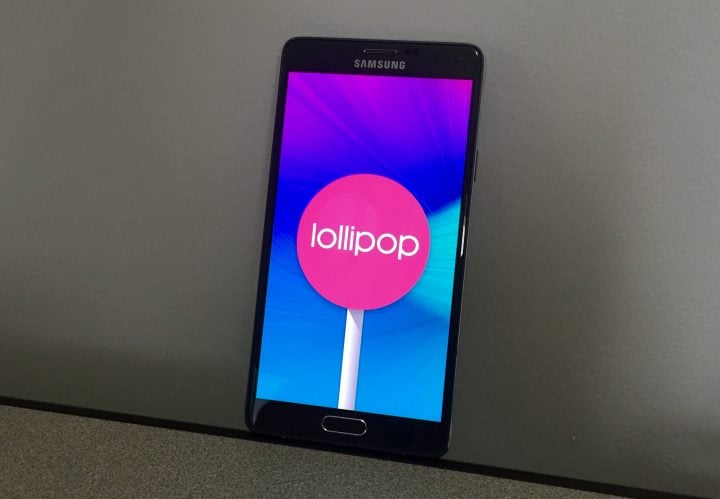 Today, new Galaxy Note 5 release details have emerged thanks to SamMobile and Galaxy Club. The former has outed a number of key details including model numbers and potential Galaxy Note 5 carriers while the other has discovered an IMEI (International Mobile Station Equipment Identity) number that matches up with what is presumed to be the Galaxy Note 5 model number.
According to SamMobile, the Galaxy Note 5 is known internally as Project Noble. Samsung is well known for using codenames behind the scenes. The Samsung Galaxy S6, for instance, was known internally as Project Zero.
The publication asserts that Samsung will use SM-N920F for the international version of the Galaxy Note 5. The Samsung Galaxy Note 4 model number is SM-N910x which makes the jump to SM-N920x logical. The leak also outlines several other model numbers including those for the Verizon Galaxy Note 5 and AT&T Galaxy Note 5.
Galaxy Note 5 – SM-N920F EUR XX (Europe)
Galaxy Note 5 – SM-N920S KOR SKC (Korea)
Galaxy Note 5 – SM-N920K KOR KTC (Korea)
Galaxy Note 5 – SM-N920A NA ATT (AT&T)
Galaxy Note 5 – SM-N920V NA VZW (Verizon)
AT&T and Verizon have both stocked the Galaxy Note for a number of years though they haven't been alone. T-Mobile, Sprint and U.S. Cellular all released the Galaxy Note 2, Galaxy Note 3, Galaxy Note 4, and Galaxy Note Edge. Model numbers for those carriers haven't emerged just yet though we're still very early in the process.
In addition, Galaxy Club has discovered an IMEI number that corresponds with the Samsung Galaxy Note 5's supposed SM-N920F model number. The listing doesn't confirm the Galaxy Note 5 name but it does reinforce rumors about its model number and release.
The Samsung Galaxy Note 5 release date itself remains out of reach and the device is not expected to arrive until later this year. Samsung is well known for launching its Galaxy Note at IFA in Berlin, Germany. And with IFA 2015 set to kick off in early September, we may not see the Galaxy Note 5 arrive until the fall.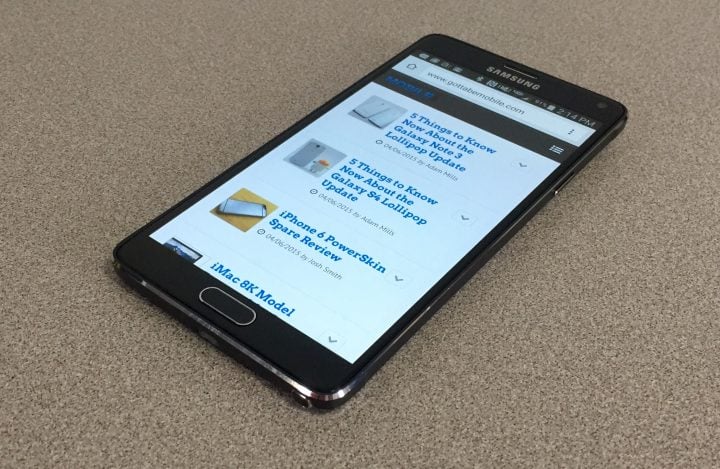 While the Galaxy Note 5 is still very much a mystery, we have seen several rumors attempt to out its features ahead of time.
A recent report from The Korea Herald suggests that Samsung is at least considering the Galaxy S6 Edge's dual-edge display technology for the Galaxy Note series.
The report cites Roh Tae-moon, executive vice president of Samsung's product strategy team who notes that "there is a possibility that Samsung will introduce the curved display for the Galaxy Note lineup." His comments line up with the Galaxy Note 5 rumors that have emerged this year.
A report from China suggests that Samsung will indeed be using a flexible display on the Galaxy Note 5. In addition, an old report from Korean publication Ledwn, which accurately predicted the Galaxy S6 Edge, claims that Samsung will be putting a flexible display on the Galaxy Note 5.
Samsung's thought to be starting production on a 6-inch Ultra HD display at 700+ pixels per inch which could mean a shift from Quad HD resolution to UHD. UHD delivers 2160 x 3840 resolution.
A recent report from PhoneArena, citing slides from Samsung's Analyst Day event, suggests that Samsung is at least considering 2160 × 3840 pixel resolution on the Galaxy Note 5. The company is rumored to be throwing around a 5.89-inch display for both a flat and "Edge" Galaxy Note 5 model which would translate to 700+ppi.
Finally, a report from the hit-or-miss publication Digitimes suggests that Qualcomm is trying to get its Snapdragon chips back into Samsung flagship smartphones. Samsung's Galaxy S6 and Galaxy S6 Edge both use Samsung's Exynos 7 octa-core processor. This is a notable change from past Galaxy Note and Galaxy S releases which relied on both Exynos chips and Snapdragon chips from Qualcomm.

This article may contain affiliate links. Click here for more details.