Exciting Galaxy Note Edge Release Date Progress
The Samsung Galaxy Note Edge release date has made significant progress as new Galaxy Note Edge release dates have emerged and an important Galaxy Note Edge model has gotten closer to its arrival.
Back in September, Samsung took the stage to announce a number of new products. While the spotlight was on the rumored Galaxy Note 4, the company made a surprise announcement in the form of the Samsung Galaxy Note Edge, a device that shares many of the Galaxy Note 4′s features but comes with a curved display.
The new Galaxy Note Edge is a concept phone and one that should be intriguing to those that are looking to upgrade to a high-end smartphone. Samsung's Galaxy Note Edge specs include a Quad HD resolution, a 2.7 GHz Quad-core Snapdragon 805 with 3GB of RAM, Android 4.4.4 KitKat with Samsung TouchWiz, 16MP camera with Optical Image Stabilization, massive battery, and a thin 8.3mm frame. It also comes with an S Pen stylus. However, it's the device's unique screen that sets it apart from the competition.
At the time, the company did not confirm a specific Galaxy Note Edge release date and instead left the door wide open with a vague later this year release window. As we've deeper into the month of October, we've finally started to see the big Galaxy Note Edge release picture come together for those interested in picking up a curved Galaxy Note.
Yesterday's Galaxy Note Edge release in Japan represented the first Galaxy Note Edge release date. However, it does not also represent the last. The Galaxy Note Edge will also be released in the U.S., UK, Korea, China, Australia, India, and Russia without more countries expected to be added to the list as time goes on.
Today, the Galaxy Note Edge release date pushes forward as new details confirm Korea's Galaxy Note Edge release plans. According to MK, a Korean daily, the Galaxy Note Edge will hit SK Telecom on October 28th. The publication expects the Galaxy Note Edge to land for two other Korean carriers, LG U + and KT, sometime in November.
In addition, Blog of Mobile spotted an international Galaxy Note Edge variant, the SM-N915F, cruising through the FCC's clutches. FCC certification is required ahead of a release and it means that this model, and others, are getting much closer to their respective release dates.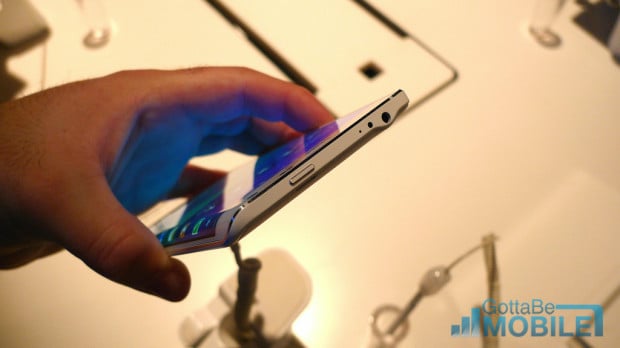 The Samsung Galaxy Note Edge is already available on KDDI and NTT DoCoMo in Japan though it will land on a number of carriers in select regions around the world. One of those regions is the United States wherein the device is confirmed for AT&T, Sprint, T-Mobile, and Verizon. U.S. carriers haven't confirmed specific release dates though we've seen the U.S. Galaxy Note Edge release make progress behind the scenes.
Last week, the Sprint Galaxy Note Edge was caught passing through the FCC on its way to shelves. FCC approval is necessary before a device can hit shelves and it's one of the last steps in the release process. Samsung announced the Galaxy Note 4 release date for the U.S. just days after the fifth and final Galaxy Note 4 passed through the FCC.
The AT&T and T-Mobile models have also received their FCC certifications which means that they too are one step closer to release. The Verizon Galaxy Note Edge is the only model left that needs clearance and it's still not clear when it might pass. U.S. Cellular, for the moment, does not appear to have any plans to stock the Galaxy Note Edge though that could certainly change down the road.
Gotta Be Mobile has heard that at least one carrier could be gearing up for a Galaxy Note Edge release on November 4th. This is unverified information but the source was confident about that date.
Other regions, like Canada, aren't expected to get the Galaxy Note Edge release until 2015. The U.S., Korea, China, and Japan are expected to get the Galaxy Note Edge first which means that with Korean release dates now in the open, China and the U.S. could the next dominoes so fall.

This article may contain affiliate links. Click here for more details.