Galaxy Q Smartphone Brings Samsung's Focus to Entry Level Market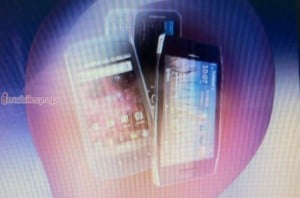 A new leak suggests that the Samsung Galaxy Q, an Android smartphone with a sliding QWERTY keyboard, will actually be an entry-level or mid-range handset. Previously believed to be a high-end slider akin to the market that Samsung's Epic 4G has taken at Sprint in the U.S., the Galaxy Q is designated as a 'Smartphone Lite' in a leaked screenshot from Canadian carrier Rogers, and will be joined in that same market category by the Sony Ericsson XPERIA Mini Pro, the Symbian-powered Nokia X7, and the LG Phoenix.
According to the Rogers' screenshot, it appears that these 'Smartphone Lite' devices are geared towards low data users. Rogers is advising that these phones "are best paired with the $10/100 MB Data Plan."
As such, the Galaxy S II will dominate Samsung's lineup in the high-end market.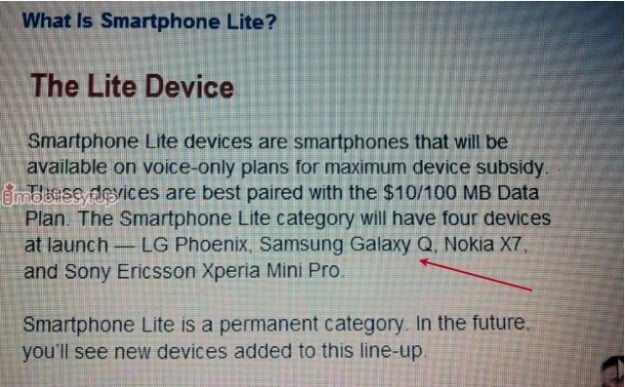 The Galaxy Q is said to have a 3.2-inch display of unknown resolution, though HVGA may be a likely candidate as the flagship Galaxy S II with its 4.3-inch display has a maximum resolution of WVGA. The device will also come with Android 2.3 Gingerbread.
Though this handset is pegged for a Canadian launch, it's uncertain if the Galaxy Q will reach the U.S. market.
Via: Mobile Syrup

As an Amazon Associate I earn from qualifying purchases.