Galaxy S II Android 4.0 Roll Out Starting March 15th?
Samsung Mobile IL, which is Samsung's Israeli division, has taken to Facebook and has announced that the tens of thousands of Galaxy S II owners on various Israeli providers will see Android 4.0 Ice Cream Sandwich roll out on March 15th. That's exciting for those owners and also exciting for the rest of the Galaxy S II owners around the world as this date could be the start of the updates global roll out.
The great thing is that this isn't just some rumor. This comes from Samsung itself and it would be odd to see the company reverse course after publicly announcing the software's roll out date.
Remember, we had heard that the roll out was set to begin on March 1st and one look at the calendar reveals that it's March 5th.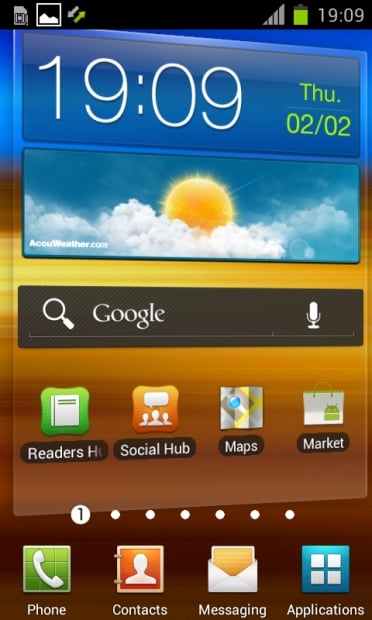 No dice on that one.
We've also heard that Samsung is aiming to get Android 4.0 ICS out to the Galaxy S II and the Galaxy Note by the end of Q1 2012 and March sits firmly inside of that release window.
As for those in the United States, who tend to be last in line in terms of upgrade availability, we know that the update gears are moving. In mid-February, we learned that Sprint has been testing Android 4.0 for the its Galaxy S II device, the Epic 4G Touch, and that's a very good thing.
Well, assuming all goes well.
So, hopefully that means that a release for U.S. based devices isn't far off that March 15th roll out date for Galaxy S II's in Israel.
The Galaxy S II is an extremely popular smartphone, selling over 20 million since its launch back in 2011. It also recently beat out of the iPhone 4S for smartphone of the year at Mobile World Congress 2012.
It's a great phone and Android 4.0 Ice Cream Sandwich should only help to make it better.
Via: Android Central

This article may contain affiliate links. Click here for more details.