Galaxy S II Android 4.0 Update Hitting UK on March 19th
Just a short time ago, Samsung finally began the update that millions and millions of Galaxy S II owners have been waiting for. The update to Android 4.0 Ice Cream Sandwich. The update has begun to roll out to unlocked customers in both Europe – specifically Poland, Sweden, Hungary – as well as in South Korea. Not to be outdone, Samsung UK has announced that Android 4.0 will begin rolling out in the UK on March 19th.
The company has also announced that Android 4.0 for the Galaxy Note, Galaxy S II LTE, Galaxy Tab 10.1 and Galaxy Tab 8.9 will follow soon after the update for the Galaxy S II.
Of course, this is not the day that all Galaxy S II devices in the UK will get the update. The update is set to begin that week and the timing will depend on "each network's own software approvals process."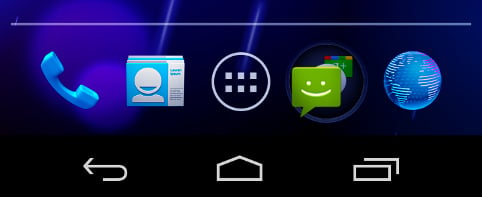 In other words, some of you might be waiting a bit longer than next week's date.
I'll argue that while that's a bit of a let down, the fact that there is a date in place is pretty nice.
Much nicer than the situation that owners of the Galaxy S II in the United States are having to endure. Which, of course, is the complete and utter silence. Now, that silence can't really be blamed on Samsung.
Again, it's likely the carrier testing and approval process that's likely to blame.
Luckily though, we know at least one carrier is hard at work trying to get the update out to its owners.
Sprint is currently testing Android 4.0 for the Epic 4G Touch, its version of the Galaxy S II, and while we don't know an exact date for the roll out, we do at least know that the ball is rolling.
Via: Pocket-lint

This article may contain affiliate links. Click here for more details.