Galaxy S II, Galaxy Tab 10.1 Will Serve as Secondary Home TV
At a recent Samsung event in Europe, the Korean tablet- and phone-maker told Pocket-lint that the Samsung Galaxy S II and Galaxy Tab 10.1 could stream television broadcasts from the company's upcoming Smart TV HDTVs. Essentially, this would turn the Android smartphone and tablet into secondary television displays while inside the user's home.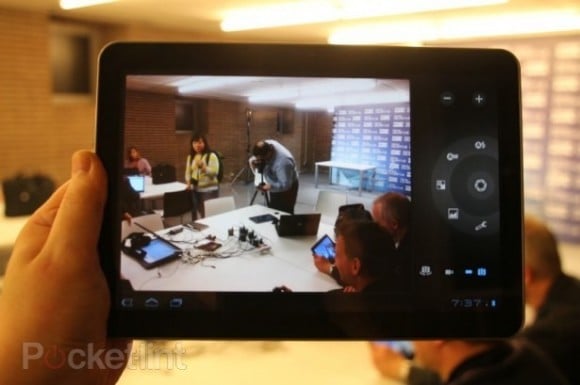 For the TV streaming function to work, users must own a D7000 or D8000 Smart TV set. The mobile devices will be able to tap into the television's secondary tuner, which would allow content to be streamed to the handheld devices. This means that users who, for instance, don't have a television in their bedrooms can now carry a Galaxy Tab 10.1 into their bedroom to watch TV.
In the past, Samsung has provided integration with its television sets from its smartphone and tablets. Users with a Galaxy S or Galaxy Tab can use their devices as remote controllers for select WiFi-enabled Samsung TVs.

This article may contain affiliate links. Click here for more details.