Galaxy S III Leaked in Latest Video
It looks like Samsung's highly anticipated third-generation flagship Galaxy Android smartphone, which has thus far been elusive, is now shown off not just in photos, but on video through Vietnam's Tinhte website, which had been responsible for a number of smartphone leaks in the past. Specs for the Galaxy S III appear more modest than what was previously speculated for Samsung's competitor to the likes of the LG Optimus 4X HD and the HTC One X.
The video was originally spotted by Engadget on YouTube, but has since been made private. The phone is slated to be officially announced on May 3.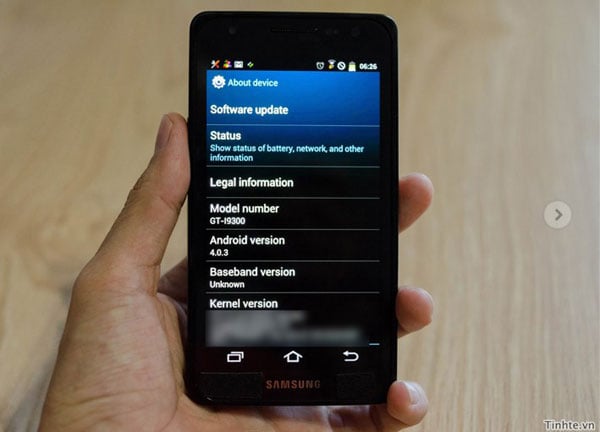 The Galaxy S III is said to sport a 4.6-inch display with a resolution of 720 X 1184. Presumably, the display would be the typical 720p HD 1280 X 720, but it looks like some pixel height was sacrificed to Android's new navigation buttons, which had been moved from separate buttons to on-screen buttons now. At one point, the device was rumored to feature a 1080p HD display as well.
As was previously rumored, this phone is running a quad-core 1.4 GHz processor, presumably from Samsung's Exynos lineup, but that wasn't confirmed.
The phone ships with 1 GB of RAM, 16 GB of storage, which unlike the Galaxy Nexus, could be agumented via a micro SDHC card slot. The device has an 8-megapixel camera and a 2050 mAh battery that will have NFC integrated, much like the Galaxy Nexus before it.
In terms of the device's form factor, it looks like Samsung retained the looks and styling of the international Galaxy S series with straight edges and slightly rounded corners. What's gone is the classic Samsung home button, which was at one point rumored to be the singular button on the phone's front fascia. The Samsung home button was a feature on the international variant of the Galaxy series, but was often removed in favor of four capacitive buttons on various U.S. releases.

As an Amazon Associate I earn from qualifying purchases.