Galaxy S3 Android 4.4 KitKat Update: Early Look at What to Expect
The Samsung Galaxy S3 Android 4.3 Jelly Bean update is rolling out, right now, in several regions around the world. In the next few weeks, we expect it to be delivered to other Galaxy S3 variants, including devices here in the United States. And while many owners have their eyes on Android 4.3, others, are likely curious about a Galaxy S3 Android 4.4 KitKat update. Here, we take an early look at what to expect.
Earlier this year, it looked like the Samsung Galaxy S3 Android 4.2 Jelly Bean update would be the one coming to replace the Android 4.1 Jelly Bean update that rolled out all those months ago. Rumors suggested that the software would be rolling out alongside the Galaxy Note 2 Android 4.2 Jelly Bean update in the summertime. Unfortunately, things didn't turn out that way.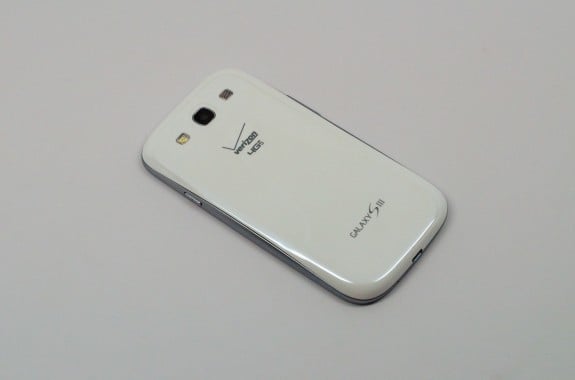 Instead of Android 4.2 Jelly Bean, Galaxy S3 users are now in the midst of an Android 4.3 Jelly Bean update roll out. Android 4.3 is a piece of software that will not only deliver Galaxy Gear support to Galaxy S3 owners but also offer up a number of different features and enhancements, including some of the software features of the Galaxy S4.
It's a big update and one that, we, and Galaxy S3 owners are monitoring given that it hasn't touched down in the United States and given the issues that have apparently sprang up in the update process. Of course, the Galaxy S3 Android 4.3 roll out is conflicting with another massive Android roll out, one from Google itself.
In October, Google announced Android 4.4 KitKat, its latest Android update and one that will be adding to the foundation that was laid by Android Jelly Bean. The update is rolling out to Nexus devices right now and we've seen Android manufacturers confirm updates for many devices from the the Moto X to the HTC One.
Samsung, however, has remained silent, possibly because it's laser-focused on getting Android 4.3 Jelly Bean deployed. Its silence, however, has likely made users even more curious about its upgrade plans.
While we certainly don't have all of the answers, we do have some ideas about what Samsung Galaxy S3 users can expect from the Android 4.4 KitKat update and its release.
A Galaxy S3 Android 4.4 KitKat Update
First things first. Samsung Galaxy S3 owners should expect an Android 4.4 KitKat update at some point in the future. Awhile back, we reported on a rumor that suggested that a Galaxy S3 Android 4.4 KitKat update was in the works though since then, things have been silent from both an official standpoint and a rumored one.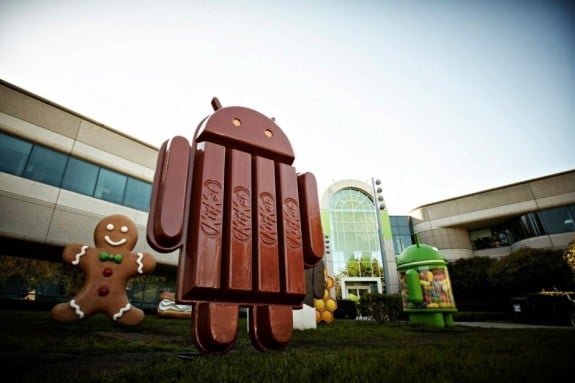 That said, we would be shocked if Samsung decided to kill support for one of the most popular phones in its arsenal. The Galaxy S3 is approaching its two year birthday this coming year and that means that many users will be coming off contract. Releasing Android 4.4 KitKat for the Galaxy S3 will ensure that these owners keep a Samsung device around. It will also go a long way with consumers looking to upgrade knowing Samsung is committed to a device for just about two years.
Samsung likely won't announce anything until it gets extremely close to the actual roll out which means that users will likely have to depend on leaks for information. If there is a Galaxy S3 Android 4.4 KitKat update planned, look for information to leak out soon.
Galaxy S3 Android 4.4 KitKat Release in 2014
Don't expect the Samsung Galaxy S3 Android 4.4 KitKat update to roll out this year. We come to this conclusion based on what we are seeing right now with the Samsung Galaxy S3 Android 4.3 Jelly Bean update roll out.
It's clear that the Galaxy S3 Android 4.3 update is buggy. Users are complaining about a ton of issues on board the Galaxy S3 update, issues that include battery drain, lag and more, and it looks like Samsung has its work cut out for it in the weeks ahead.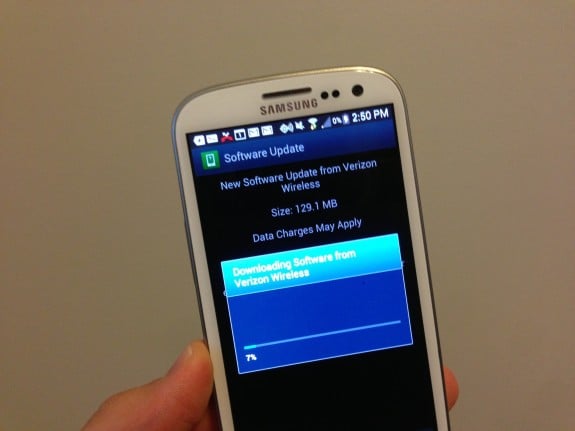 In addition, we've already seen two Galaxy S3 updates in the U.S., the updates for AT&T and Sprint, miss their target release dates. Not a good sign for Galaxy S3 owners on other carriers.
Considering that it's now mid-November and we haven't seen the Android 4.3 roll out reach a widespread level, we are pretty confident that the Android 4.4 KitKat deployment won't start until next year. Assuming that there is one. These issues are not a good sign but again, we believe that Samsung will decide to upgrade it.
Roll Out After Galaxy S5 Release
Samsung has a habit of releasing its flagship devices with the latest Android software. We don't see that changing next year with the rumored Samsung Galaxy S5. It also has a habit of waiting until its new flagship is out to release the new software for its older devices. For example, the Galaxy S4 arrived with Android 4.2 on board and the original plan was to get Android 4.2 out to other Galaxy devices in June or July, right after the release.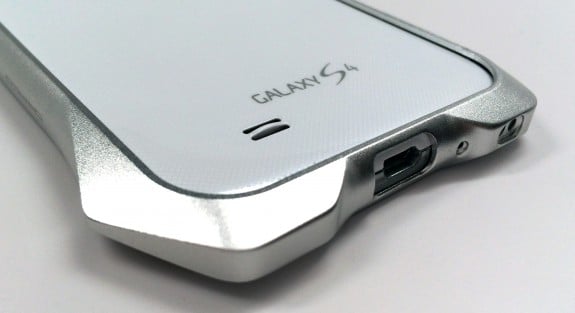 Galaxy S3 owners should expect the same from the Android 4.4 KitKat update. Rumors suggest that the Galaxy S5 could launch in January with a release in February. If that holds, we're potentially looking at a March or April roll out. Android 4.4 KitKat is a smaller update but that doesn't mean that Samsung is going to change its ways. In fact, we don't think that it will.
Larger Gap Between International and U.S.
One of the nice things that we've seen with the Android 4.3 deployment in the United States is a much shorter gap between the international roll out and the U.S. roll out. We saw it with the Galaxy S4 update and we anticipate seeing it with the Galaxy S3 update if Samsung can get its act together and iron out these bugs.
We've speculated that the reason why Samsung and these carriers are pushing these updates out this fast is because they want to get Galaxy Gear support to as many owners as possible. The Galaxy Gear is the company's $299 smartwatch accessory and it's one that is being sold at the largest carriers in the U.S. The device will likely figure heavily into Black Friday plans and without support on the Galaxy S3 and Galaxy Note 2, it's not as appealing.
So, in other words, there is incentive to get these software updates out. With Android 4.4 KitKat, we aren't likely to see the same thing. Instead, we expect a much larger gap between the international and the U.S. roll outs.
All Five Major U.S. Carriers
That said, should the Galaxy S3 Android 4.4 KitKat update arrive, and we think it will, it will almost certainly be deployed to AT&T, Sprint, T-Mobile, U.S. Cellular and Verizon customers. If one gets it, they all will. Of course, we also expect staggered release dates so while one carrier could get it early, Sprint is a likely candidate, others could potentially see it roll out much later in the year.
Android 4.4 KitKat Issues
Finally, Samsung Galaxy S3 users should expect there to be Android 4.4 KitKat issues. What those issue are, we can't say right now as we're likely months away from a release, but we would be floored if a flawless update rolled out.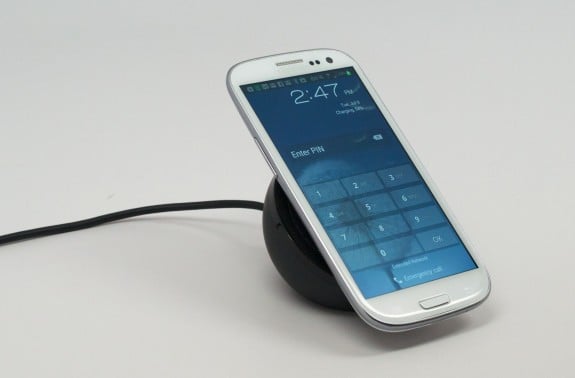 Our basis? Simple. Samsung clearly had problems with Android 4.2 Jelly Bean and from the looks of things, Android 4.3 Jelly Bean isn't playing nicely with the Galaxy S3 either. We should see fixes emerge in the weeks ahead but don't be surprised when Android 4.4 KitKat delivers some issues of its own. Major software updates typically bring bugs with them and Android 4.4 KitKat should be no different.

This article may contain affiliate links. Click here for more details.