7 Common Galaxy S3 Problems & How to Fix Them
The Samsung Galaxy S3 will probably never get Android 5.0 Lollipop which means that users experiencing Galaxy S3 problems will likely need to seek out bug fixes on their own. With that in mind, we want to take a look at some common Samsung Galaxy S3 problems and offer some potential fixes to help improve performance on the aging former flagship.
In May of 2012, Samsung announced the Galaxy S3, its third-generation Galaxy S smartphone and a worthy successor to the Samsung Galaxy S2. The Galaxy S3 debuted a number of brand new features including an improved design, solid camera, beautiful display, and Google's Android 4.0 Ice Cream Sandwich operating system.
For more than two years, Samsung and its carrier partners have updated the Galaxy S3 with Android updates including Google's Android 4.4 KitKat operating system from 2013. Many Galaxy S3 users remain on Android 4.3 Jelly Bean but there are a ton that have been updated to Android 4.4.2 KitKat or Android 4.4.4 KitKat.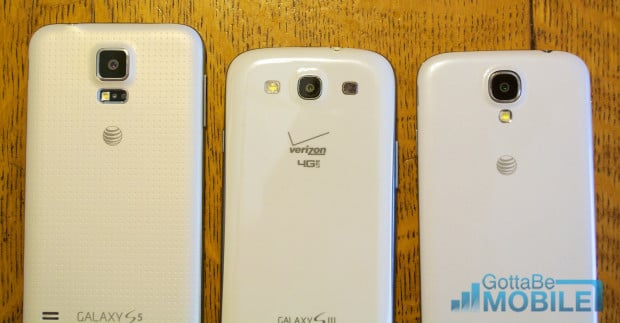 Many Galaxy S3 users are enjoying a stable experience on Android 4.3 Jelly Bean or Android 4.4 KitKat though others are running into Galaxy S3 problems on Google's old operating systems. Samsung and its carrier partners have issued a number of bug fixes and enhancements to help stabilize the software but carrier forums continue to fill up with complaints about Galaxy S3 KitKat problems.
With no Android 5.0 Lollipop bug fixes in sight, users experiencing Galaxy S3 problems will, for now, need to rely on third-party fixes. Fortunately, there are a number of temporary and potentially permanent fixes for these Galaxy S3 problems that Galaxy S3 users should be aware of ahead of.
With that in mind, we want to take a look at some of the Galaxy S3 problems that have popped up for us (and other Galaxy S3 users) and offer some possible fixes for these issues. It's important to note that while these fixes apply to Galaxy S3 models running KitKat, they could also work for issues on Android Jelly Bean as well.
How to Fix Galaxy S3 Battery Life Problems
One of the loudest complaints we've received over the years is about the Samsung Galaxy S3 battery life. Those complaints have grown louder as the device has gotten older and they continue to this day. Fortunately, there are some tactics that Galaxy S3 users can try in an effort to repair abnormal battery drain or severe drain should it occur.
Believe it or not, third-party applications are a common source for Android battery life problems. Apps can put abnormal strain on smartphone battery life and that's why the first thing we recommend is booting the Galaxy S3 into Safe Mode. Safe Mode will disable third party applications which will allow users to isolate problem apps. It's a tedious process but it's a good way to narrow down battery life issues.
Here's how to boot the Samsung Galaxy S3 into Safe Mode:
When the Galaxy S3 is booting up after powering on or rebooting, you will see the model name of the device appear.
Once the Samsung logo animation is visible, start pressing the menu key.
When you have successfully entered into Safe Mode, you will notice the text 'Safe Mode' at the bottom left corner of the screen.
If that doesn't work, there are some additional steps to try and get a handle on battery life problems. First, we recommend restarting the Samsung Galaxy S3 to see if that helps solve the problem. This reboot will clear the cache and kill off services that might be eating away at the battery. It's a simple fix that's worked for us, and Galaxy users, in the past.
Should battery life issues continue, try disabling NFC connectivity, Bluetooth, GPS, Air View, and any other unnecessary features. This could have a positive impact on battery life as well. Users that love live wallpapers might also want to think about switching to a static wallpaper to see if that helps. These tend to have a big impact on battery life and overall performance.
How to Fix Galaxy S3 Wi-Fi Problems
Broken Wi-Fi connectivity is another common problem for Galaxy S3 users though like the battery life issues, there are some well known fixes for busted Wi-Fi connections.
The first thing to try is rebooting the device. Galaxy S3 users will also want to try rebooting the router if that hasn't been done in awhile. We recommend unplugging the router for a good 30 seconds and then plugging it back in. Users can do the same for the modem as well.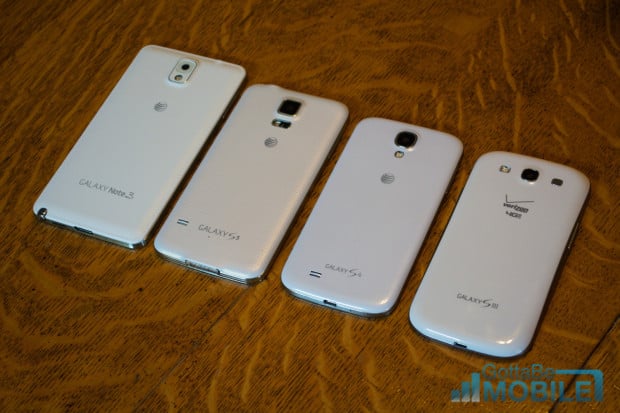 Galaxy S3 users might also consider updating the routers firmware. If those simple fixes do not work, it's worth heading into the device's settings.
Force the Galaxy S3 to forget the Wi-Fi network that's posing the problems. Head to the desired connection in Settings and select the Forget Network option. Users will then need to reconnect to the Wi-Fi network. This process wipes out passwords so users will need to ensure that that is readily available before performing this potential fix.
How to Fix Galaxy S3 Bluetooth Issues
Issues with Bluetooth are also extremely common, not just on the Galaxy S3, but on all smartphones. Even smartphones that arrived in this past year. There are a few things to try if Bluetooth starts acting up on the Galaxy S3 though remember, there are no fixes that are guaranteed to work.
The first potential solution to try is toggling Bluetooth on and off. To do this, head into Settings and then Bluetooth and toggle the service off and then back on again after a few moments. If that doesn't fix the problem, it's time to forget the connection. Head into Bluetooth and forget the connections that are causing problems. After this step is complete, reconnect.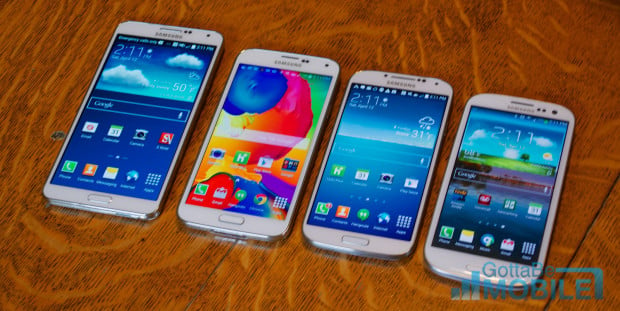 Galaxy S3 users trying to connect to a car will need to consult the car's manual. There should be a way to reset Bluetooth though the process is going to be different for each make and model. Once the car's Bluetooth has been reset and the connection has been forgotten on the Samsung Galaxy S3, try reconnecting to see if it works.
If that doesn't work, we also recommend booting into Safe Mode (the instructions can be found above) which will disable third-party applications. This will allow Galaxy S3 users to check to see if apps are causing the problem. Apps have caused Bluetooth problems in the past so this is certainly worth a shot if nothing seems to be working.
How to Fix Galaxy S3 Performance Issues
One of the bigger issues that we have encountered on the Samsung Galaxy S3 over the years is lag. This is a device that's now more than two years old and one that's received countless updates that have brought new features. New features means new bulk and older devices often have a hard time dealing. Luckily, there are a few ways to try and iron out these issues.
While there isn't a cure-all fix for these performance issues, Samsung Galaxy S3 users will be happy to know that there are a few things to try to help improve overall performance on Samsung's former flagship.
The first potential fix that we recommend is a process that will clear the cache partition. To clear the cache partition on the Galaxy S3, follow these fairly easy steps:
Turn the Galaxy S3 off.
Press and hold Home, Power and Volume Down buttons simultaneously until the device vibrates.
When the Samsung logo appears, release them.
Tap Volume Down repeatedly until you Wipe Cache Partition. Select it with the power button. Select Yes.
Wait for the process to complete. It could take awhile.
Reboot your Galaxy S3.
If this doesn't work, we also recommend halting the use of live wallpapers as they can negatively impact performance, especially on older devices. Samsung Galaxy S3 users can also try toggling NFC off. This has proven to be a solid fix in the past though we recommend using it in conjunction with others. We also recommend toggling S Voice off if it's not being used. S-Voice can be found in the device's settings.
We also recommend turning off animations but only if things really go bad on the Galaxy S3. To do this, go to your home screen settings and disable animation effects. Galaxy S3 users can also try disabling some applications through Application Manager in device settings.
How to Fix Galaxy S3 App Problems
We've heard about a number of Galaxy S3 app problems over the years. Those problems range from issues with stock Samsung apps to issues with third-party applications.
Galaxy S3 users dealing with problems on third-party apps have a few possible solutions. First, users should try updating the problem app. There's a good chance that the developer's recently rolled out a bug fix or compatibility update. Galaxy S3 users can also try reinstalling the application. We've seen success with this method several times in the past.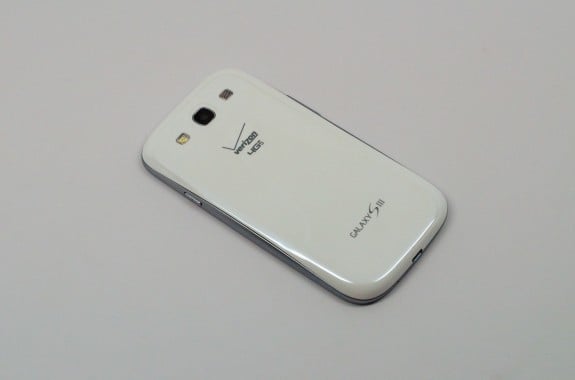 If the problems continue after updating and reinstalling, we encourage reaching out to the developer and alert them to the problem. This will help them identify the problem and potentially fix it in a later update.
We've also heard about problems with several Samsung apps including the stock Messenger app. It seems the app frequently crashes for some users. To fix this, first try restarting the Galaxy S3. If the problems persist, try using another messaging application like Google Hangouts.
You can also try clearing the cache of the Messenger app to see if that helps. To do this head to Settings then More then Application Manager. Select All and then scroll to Messenger and select Clear Cache. If other Samsung apps aren't working right, we recommend taking the same steps.
How to Fix Galaxy S3 Random Reboots & Freezes
We've also heard about random freezing and reboots on the Galaxy S3. These are common problems, particular on older phones like the Galaxy S3. There are a few fixes to try should these problems occur on the Galaxy S3.
To try and fix Galaxy S3 random reboots, first try booting into Safe Mode. We outlined the steps to take above. An application could be the source of the problem and Safe Mode will allow users to isolate the issue and move on. Users should also make sure applications on the Samsung Galaxy S3 are up-to-date.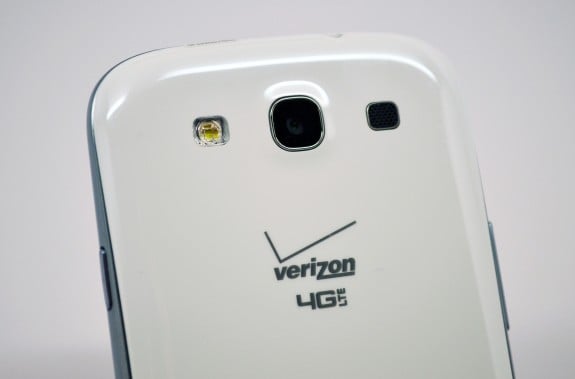 If that doesn't work, try removing the microSD card. In our case, removing the microSD card stopped the random reboots from happening on the Galaxy Note 3 and Galaxy S4. Some microSD cards simply don't get along with Samsung's hardware and removing the microSD card could return performance to normal.
Those noticing random freezing will want to try powering the phone off then on again. This often takes care of the problem. If not, try removing the battery for 30 seconds and putting it back in. If that doesn't work, it might be worth performing a factory reset.
How to Fix Galaxy S3 Problems if Nothing Works
If none of these fixes work, it's probably time for a factory reset. This is a time consuming process and Samsung Galaxy S3 users need to ensure that files have been backed up before going down this road. It will wipe everything on the device.
To do this, go into Settings, Accounts, Backup Options, and select Backup and Reset. From there, select Factory Data Reset.
If for whatever reason that doesn't work, Galaxy S3 users can also factory reset using the hardware keys on your phone. Here's how to do that. It's a far more difficult process. We recommend the above route if possible.
First, you'll need to turn the Galaxy S3 off.
Once its off, press and hold the Volume up button, the Home button, and the Power buttons together until you see an Android appear on the screen.
Once you see this, use the Volume down key to highlight the Wipe Data/Factory Reset option. Use the Power button to select it.
Use the Volume down key to select Yes – delete all user data and then use the Power button again to select it.
When you see the Reboot System Now option, you'll know you're on track. Use the Power button to select that option.
This will erase everything on the Galaxy S3 bringing it back to the state it was in when you first bought it. It also might fix the problems you're having.
Sometimes, unorthodox fixes will work where common fixes fail. We also recommend taking a look at Android Central's forums, one of our favorite Android-centric forums. Those who are still unable to find a fix should get in touch with their service provider or with Samsung itself.

As an Amazon Associate I earn from qualifying purchases.