Galaxy S4 Android 4.3 Update: What U.S. Users Can Expect
The Samsung Galaxy S4 Android 4.3 Jelly Bean update roll out is underway in the United States but it still hasn't been completed and it may not get to that point for at least a few more days. Here, we take a look at what's left for the Galaxy S4 Android 4.3 roll out in the United States, our thoughts on what will happen, and a look at the future for Galaxy S4 owners including some thoughts on the Android 4.4 KitKat update.
Back in September, Samsung announced that it would be rolling out an update to the Samsung Galaxy S4, Galaxy S3 and Galaxy Note 2, an update that would deliver support for the company's Galaxy Gear accessory. Samsung was not explicit about what the update would be or what else it would have on board but it was clear that it was going to be Android 4.3 Jelly Bean.
So, it came as a surprise to no one when Samsung revealed that it would be upgrading the Galaxy S4, Galaxy S3 and Galaxy Note 2 with Android 4.3 Jelly Bean and a collection of features like Samsung KNOX for added security for enterprise users. It's an incremental update for Galaxy S4 owners but it's a welcomed piece of software nonetheless.
The software started rolling out last month and it surprisingly rolled out extremely quickly in the United States. More often than not, software roll outs take a long time to reach the United States so it was nice to see two carriers hop on board with Android 4.3 Jelly Bean at the end of October. Another carrier recently added a Galaxy S4 with Android 4.3 to its arsenal as well, leaving only two major carriers without the Android 4.3 Jelly Bean update.
With thousands of owners still looking for answers and many others looking toward the future, now is a good time to take a look at the progress of the Android 4.3 Jelly Bean update roll out for the Galaxy S4 in the United States.
AT&T and T-Mobile in November
Last week, U.S. Cellular became the third major U.S. carrier to offer the Android 4.3 Jelly Bean update to its customers. The carrier joined Verizon and Sprint, both of which were hot out of the gates with Android 4.3 Jelly Bean. This means that AT&T and T-Mobile are the final two carriers with Android 4.3 Jelly Bean upgrades and rumors suggest that the roll outs could be close.

A roll out chart that was dead on about the Verizon and Sprint roll out dates, suggests that the AT&T Galaxy S4 Android 4.3 update will roll out on November 13th, just two days from now. It also suggests that the T-Mobile Galaxy S4 Android 4.3 update will land on November 18th. At this point, those dates look extremely solid for users and we expect the software updates to emerge in November.
Of course, as we've pointed out, users shouldn't expect any type of confirmation. AT&T and T-Mobile won't announce their intentions until the day of the update so users should temper their expectations and wait to see if these dates pan out.
No Release Date Guarantee
The fact that this roll out chart accurately predicted the Sprint and Verizon Galaxy S4 Android 4.3 roll outs is a great sign for owners on AT&T and T-Mobile. However, it's not a guarantee.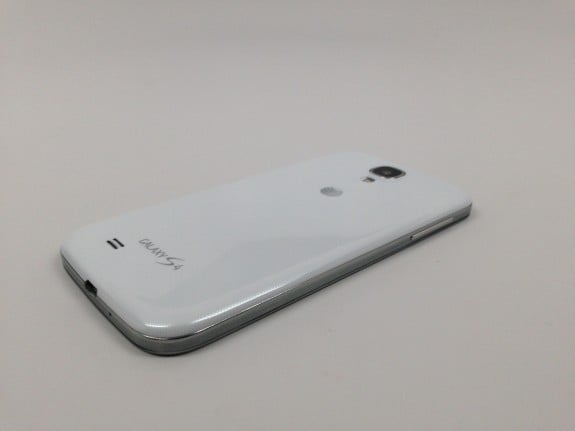 Last week, we saw the chart fail to predict the Galaxy S3 Android 4.3 update roll out on Sprint, a sign that it may not be as accurate as we first thought. That said, that was the Galaxy S3, an older device and one that likely required more testing given that it's jumping up from Android 4.1 Jelly Bean, so we wouldn't put too much stock into the fact that the chart misfired. We're also hearing that Sprint has new builds for the Galaxy S3 and Galaxy Note 2, something that points to bugs and thus, delayed updates.
We also wouldn't circle the AT&T and T-Mobile release dates in pen either as the software could certainly could roll out to Galaxy S4 owners sooner, or later, than those rumored dates.
Expect Staggered Roll Outs
So far, Samsung and U.S. carriers have used an Over-the-Air (OTA) style approach to Android 4.3. What this means is that AT&T and T-Mobile owners should expect the same thing to happen to them when Android 4.3 is made available. While this is much simpler than having to use software and a USB cable to download the software, it does mean that there almost certainly will be a staggered approach.
AT&T and T-Mobile owners should see roll outs that take a week or more to complete. And because they will likely be random, there will be no way to predict who gets the software on the first day of availability and who will be waiting a few days for the software to arrive. There may be ways to manually install the software early but we don't recommend that method to anyone but expert users.
Smaller Carriers Should Get Update
What we haven't seen is a roll out schedule for smaller carriers like C Spire, carriers that don't offer the Samsung Galaxy Gear accessory. While this will probably slow down the timing of the roll outs, remember Samsung and its carriers want to get Galaxy Gear support to devices ahead of the shopping season, we should see smaller carriers get Android 4.3.
Galaxy S4 owners shouldn't expect any announcements ahead of time. Instead, we should see Android 4.3 Jelly Bean roll out at random to less prominent carriers. Look for these roll outs to emerge once Samsung and its major U.S. carriers are satisfied with the roll out.
No Android 4.4 KitKat Update in Sight, Yet
So what's next for Galaxy S4 owners in the United States? Android 4.4 KitKat should be in the cards for the Galaxy S4, considering that it's less than a year old, but thus far, Samsung hasn't confirmed anything. Why? Well, our best guess is that the company is laser-focused on getting Android 4.3 out to its Galaxy S4, Galaxy S3 and Galaxy Note 2 devices around the world.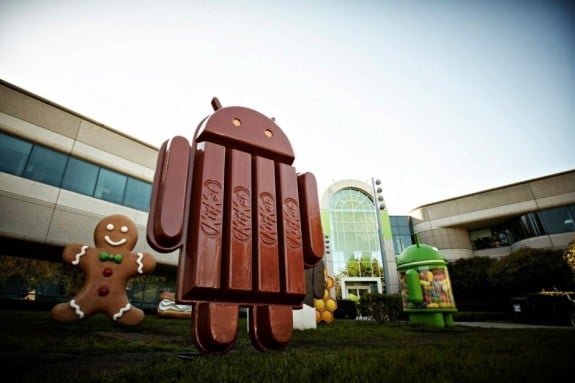 Once these deployments are completed, we wouldn't be surprised to hear about release dates for Android 4.4. Samsung typically isn't forthcoming about information but we should see several leaks give Galaxy owners an idea about what to expect from the software and its release in the United States.
As we've pointed out, expect U.S. carriers to be much slower than they were with Android 4.3 Jelly Bean. We should see a lengthier gap between international roll out and the one in the U.S.

This article may contain affiliate links. Click here for more details.