Galaxy S4 Android 4.4 KitKat Update: Early Look at What Not to Expect
The Samsung Galaxy S4 Android 4.3 Jelly Bean roll out continues but that doesn't mean that Galaxy S4 users don't have their eye on the future. Samsung hasn't announced anything just yet but it's pretty clear that a Galaxy S4 Android 4.4 KitKat update is on the way and here, we take a look at what consumers shouldn't expect from the update.
In October, Samsung announced a brand new Android update for the Galaxy S4. Instead of the latest and greatest from Google, Samsung announced that it would be upgrading the Galaxy S4 with Android 4.3 Jelly Bean, the last Jelly Bean update from Google and an update that would deliver Samsung Galaxy Gear support and Samsung KNOX.
Samsung was mum about the release date but sure enough, just a few days later, the Galaxy S4 Android 4.3 Jelly Bean roll out began. And just a few short days after that, the Sprint and Verizon versions of the Galaxy S4 received their Android 4.3 upgrades. In November, we've seen AT&T and U.S. Cellular roll out their Android 4.3 updates though they have since been suspended by Samsung due to issues.
So, much of the attention has been on Android 4.3 Jelly Bean and rightly so. The roll out still hasn't been completed in the U.S. and it's an important upgrade for device owners. However, that hasn't stopped whispering and excitement about what's next. And from the looks of things, the what's next for the Galaxy S4 is Android 4.4 KitKat.
Samsung still hasn't announced anything yet for Galaxy S4 owners or otherwise, but we are confident that the Android 4.4 KitKat update will be coming to the Galaxy S4 and will be coming to the Galaxy S4 in the near future. With the update still in the shadows, we want to take a close look at our expectations. Here now, is what not to expect from the Galaxy S4 Android 4.4 KitKat update.
Early & Specific Release Date Information
First of all, don't expect early, concrete release date information from Samsung. The company typically remains silent about its upgrades until it gets extremely close to a roll out and it never announces specific release dates. While there are plenty of people who hate that policy, it's much better than promising a release date and failing to deliver.
So what about leaks? Well, we should see some information float to the surface ahead of time. In fact, we already have. Today, we saw what appears to be an official Samsung Android 4.4 KitKat update release schedule and it says that Samsung is planning a Galaxy S4 Android 4.4 update for January. This is the first piece of information that we've seen and it's flimsy at best as software release dates are hard to nail down due to testing.
Even if this is true, it's not very specific. January has 31 days in it and thus, even with the leak, we still have no idea what to expect from the Galaxy S4 Android 4.4 release. It should remain that way all the way up until a few days before the roll out or on the day of the roll out itself.
Release Deep in 2014
Even if January is unconfirmed, we don't expect the software to roll out much later than that. Samsung's main rival, HTC, is doing a fantastic job at communicating with its customer base. And thanks to that communication, we know that HTC is planning to upgrade the HTC One with Android 4.4 KitKat in January at the latest. Rumors suggest that the software could come before Christmas to some users.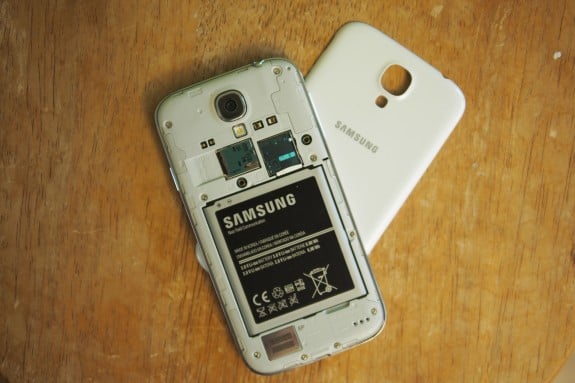 With that in mind, we can't imagine that Samsung is going to let HTC get a massive head start on Android 4.4 upgrades. It will want to keep pace with its rival and thus, we expect Samsung to roll out the update in the early goings of 2014. January is certainly not set in stone but we'd be shocked if February came and went without Android 4.4, especially since we're already seeing non-Nexus devices like the Moto X get the upgrade.
U.S. Carriers to Change
Samsung isn't the only one that remains silent about these upgrades. U.S. carriers are absolutely terrible about communication as well. This year, we've seen little change. U.S. Cellular took a small stride when it confirmed Android 4.3 updates in the coming weeks for its Galaxy S4, Galaxy S3 and Galaxy Note 2 but that was the only sign of progress.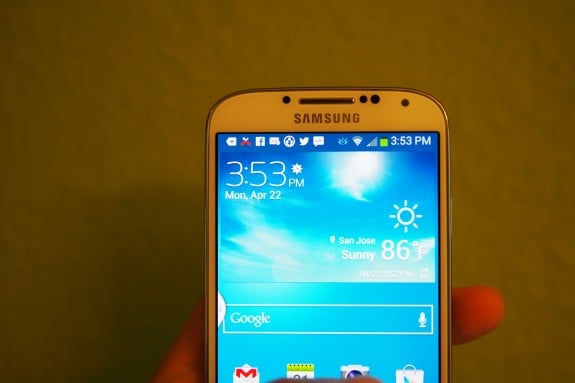 Don't expect anything different in 2014. Carriers have not shown a willingness to engage with their customer base when it comes to these Android updates and we don't expect that to change. It's certainly frustrating given that carriers in other parts of the world, Australia in particular, continue to keep their customers informed about the progress of their roll outs.
Perhaps, pressure from the media and from consumers themselves will force a change at some point but as of right now, we don't expect anything to give next year for Galaxy S4 owners.
Huge Gap Between U.S. Release Dates
Do not expect there to be one Samsung Galaxy S4 Android 4.3 Jelly Bean release date in the United States. While it would be nice to see carriers roll out their updates on one, massive release day, that is unlikely to happen. Carriers need varying amounts of time to test the software and thus, we see the staggered release dates that we're accustomed to.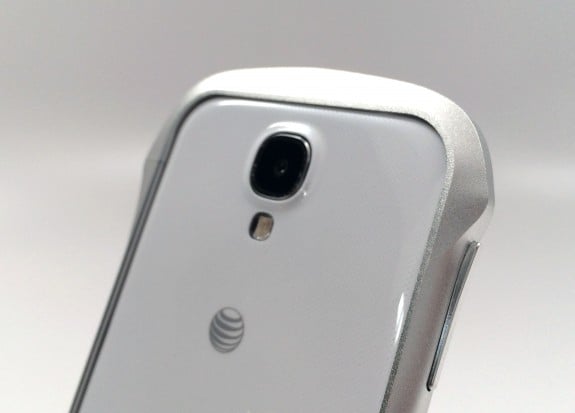 Now, that said, we don't expect there to be a huge gap between U.S. release dates. Carriers typically roll out updates in close proximity to each other and we don't expect that to change with the Galaxy S4 Android 4.3 update. Will there be some gaps? Sure, but look for at least a couple of carriers to lead the charge with the others following closely behind. They don't want to give their competitors an edge, after all.
Lack of Leaks
Don't expect there to be a lack of Galaxy S4 Android 4.4 KitKat leaks. Normally, we see one or two pieces of test firmware leak out ahead of time and at this point, we would be shocked if that didn't happen with Android 4.4. Of course, if this does happen, only those with who are experts at installing official, but unofficial software, will want to take the plunge.
We don't expect the leaks to be fore U.S. based devices though. Typically, they are for international variants as U.S. carriers have done a much better job of keeping their updates locked up tight.
A Roll Out Like Android 4.3 Jelly Bean
For those that haven't been watching, the Android 4.3 Jelly Bean roll out is a complete and utter mess. In particular, the Galaxy S4 update has been problematic due to unknown issues plaguing the U.S. Cellular and AT&T roll outs, roll outs that have since been pulled. While we can't say what these updates have been pulled, we wouldn't be surprised if these updates were rolled out sooner than they should have rolled out.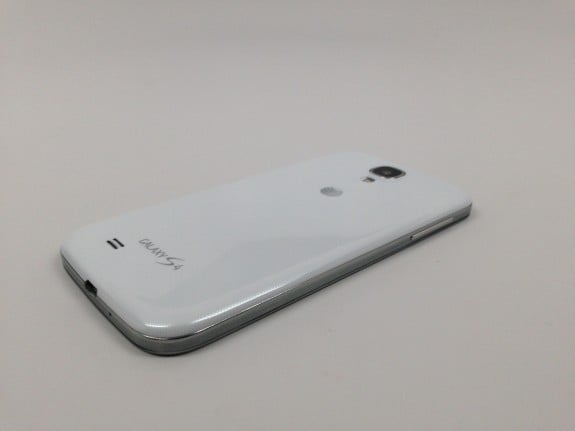 These carriers likely had deadlines to meet due to the Galaxy Gear support and the holiday shopping season so we think that that scenario is definitely possible. With Android 4.4 KitKat, there will likely be less pressure so we expect to see a roll out that is far more stable than the one users saw with Android 4.3 Jelly Bean. In other words, don't expect to see Galaxy S4 Android 4.4 KitKat updates pulled from the wire.
We simply don't expect the Galaxy S4 Android 4.4 KitKat update to have enough issues on board to warrant a stoppage. Will there be bugs on board the update? We have little doubt but we don't expect the experience to be as tainted as the one that we've seen from Android 4.3.

As an Amazon Associate I earn from qualifying purchases.