Galaxy S4 Android 4.4 KitKat Update: Early Look at What to Expect
Google's Android 4.4 KitKat update is now official and in the wild thanks to the Nexus 5. It's also an update that has been confirmed for several devices not called Nexus 4, Nexus 7 and Nexus 10 including the HTC One, Moto X and Sony Xperia Z. There are however, plenty of big name devices that have zero information about the update, one of them being the Samsung Galaxy S4.
In September, Google confirmed the Android 4.4 KitKat update though it declined to offer any kind of specifics, only saying that it would be rolling out to devices in the future. At the end of October, after weeks of rumor and speculation, Google finally took the curtain down from around the Android 4.4 KitKat update, revealing it to be an incremental but important update for Android users.
Unsurprisingly, Google confirmed the Android 4.4 KitKat for a number of its Nexus devices including the Nexus 4, Nexus 7 and the Nexus 10. It still hasn't revealed a release date but we expect them to roll out sometime within the next two weeks.
Surprisingly, other manufacturers came right out of the gate, confirming Android 4.4 KitKat upgrades for their devices. We saw HTC deliver a very specific timeline for the HTC One. We saw Motorola confirm updates for its Moto X and its current flagship Droid smartphones. And we even saw Sony confirm Android 4.4 for a handful of Xperia devices.
That said, not everyone joined the party. The one company that failed to deliver on any Android 4.4 KitKat details also happens to the most popular. Samsung, thus far, has refused to divulge any Android 4.4 KitKat information. Instead, its focus appears to be on Android 4.3 Jelly Bean updates in the United States and elsewhere.
We've already made some general Android 4.4 KitKat predictions for the Galaxy S3, Galaxy Note 2 and the Galaxy S4 and now, it's time to take a closer look at the Galaxy S4 Android 4.4 update in particular. Here is what we expect from the upcoming Galaxy S4 Android 4.4 update.
Roll Out in 2014
Samsung hasn't confirmed anything just yet leaving a Galaxy S4 Android 4.4 KitKat update release date wide open. That said, at this point, buyers should expect the software to roll out during 2014.
For one, the Samsung Galaxy S4 Android 4.3 Jelly Bean update deployment is still under way and we don't expect it to finish until the end of November at the earliest. So, we wouldn't expect Android 4.4 KitKat to be ready to roll out in that close of proximity to the Android 4.3 update. Quite frankly, the fact that HTC is pushing to get the HTC One Android 4.4 update out in 2013 is extremely impressive and we have a feeling there won't be many that follow its lead.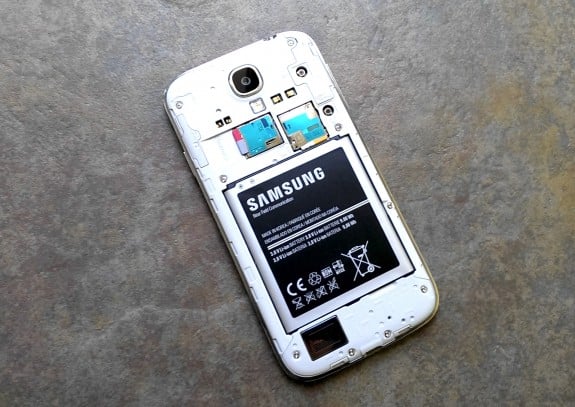 The other reason why we think it won't come until 2014 is because Samsung typically introduces new devices with new software before rolling out that software to older models. In this case, we expect the Galaxy S5 to be the first Samsung phone to Android 4.4 KitKat, just like the Galaxy S4 was the first to Android 4.2. This gives Samsung a nice marketing tool. Rumors suggest an early Galaxy S5 launch so it could be that the Galaxy S4 Android 4.4 updates lands early next year.
So at this point, from our perspective, 2013 seems like a stretch. Stranger things have happened though.
Very Little Communication
HTC, Motorola and Sony were quick to communicate with their customers and we expect them to deliver pertinent information as time goes on. HTC, in particular, has been fantastic about supplying up-to-date information about major updates. Samsung on the other hand typically only announces information when it's ready to.
So while we may see Samsung deliver Android 4.4 KitKat confirmations to its users, we expect that communication to come much later in the update process. We also expect the company to be vague when it does deliver that information to Galaxy S4 owners and beyond. With HTC stepping up its game, it's our hope that it doesn't play out like this but at this point, Samsung is successful enough that it doesn't need to do the things that HTC is doing to keep customers around. At least not yet.
Release Window Rumors Weeks in Advance
We're not expect Samsung to cough up much of anything when it comes to the Galaxy S4 Android 4.4 KitKat update which means that users are most likely going to have to rely on a steady stream of rumors from the rumor mill. Fortunately, more often than not, we see information leak to the surface well in advance, including test firmware straight from Samsung that confirms on board features.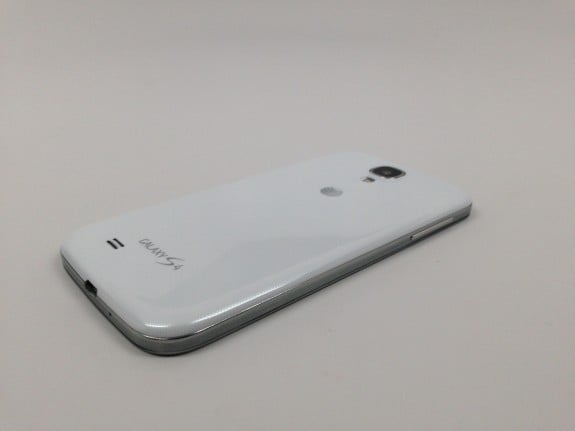 When it comes to the Android 4.4 KitKat update for the Galaxy S4, users should expect to see information trickle out weeks in advance and point to a release window for the flagship device. We've seen these rumors miss before, most recently with the Galaxy S3 and Galaxy Note 2 Android 4.2 updates that were cancelled, but that wasn't anyone's fault but Samsung's. Typically, these rumors are pretty reliable so keep an eye out in the next few weeks for movement.
International Galaxy S4 to Kick Things Off
There is no doubt in our mind that the international version of the Samsung Galaxy S4 will get the Android 4.4 KitKat update first. Unlocked, unbranded devices are almost always first when it comes to Samsung software updates and we are expecting nothing less from the Android 4.4 KitKat update when it finally does land for the Galaxy S4.
Arrival for All U.S. Variants
We don't expect any U.S. carries to confirm details ahead of time, U.S. Cellular's Android 4.3 confirmation was surprising to say the least, though we expect all versions of the Galaxy S4 to get the Android 4.4 KitKat update in the United States.
The fact is, the Galaxy S4 may be getting replaced in the next few months, but this is a device that is still less than a year old and a device that has only received one minor update in the form of Android 4.3 Jelly Bean. It has a bright future in the United States and elsewhere and there chances that it doesn't get Android 4.4 KitKat are extremely slim to none.
Galaxy Note 3 Features, At Least
So how about the Galaxy S4 Android 4.4 KitKat update itself? Well, it's terribly difficult to predict what will be on board exactly but we have a good feeling that we'll see some of the features from the Galaxy Note 3 on board at the very least.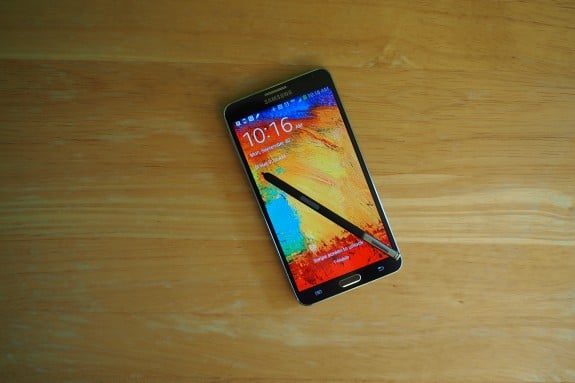 We say at the very least because again, we wouldn't be surprised if Samsung holds this update until the Galaxy S5 is on shelves. And at that point, it could potentially outfit the device with some software features from the Galaxy S5's updated version of TouchWiz. This isn't a stretch and it's something that we could definitely see happening.
At the very least, expect some TouchWiz upgrades to accompany the features of Android 4.4 KitKat.

This article may contain affiliate links. Click here for more details.