Galaxy S4 Android 5.0 Update Arrives for Some
This weekend the highly anticipated Android 5.0 Lollipop update arrived for the Samsung Galaxy S4 Google Play Edition smartphone, delivering Google's latest software update to the popular handset ahead of many other Galaxy devices.
Google announced Android 5.0 Lollipop back in October and slowly started updating many Nexus smartphones and tablets in November, and along with that was a few of the Google Play Edition smartphones released over the past year. While Google Play Edition devices promise quick and timely updates, for whatever reason the Galaxy S4 GPe isn't getting the same treatment as some of the others.
Read: New HTC Flagship Rumored to Take on Galaxy S6
This weekend many users confirmed the Galaxy S4 Android 5.0 update started rolling out for the Google Play edition version of the phone, but again this is Android 5.0 and not the latest Android 5.0.1 that other GPe and Nexus devices have received as of late. Read on for more details and the OTA file for those wanting to flash it now.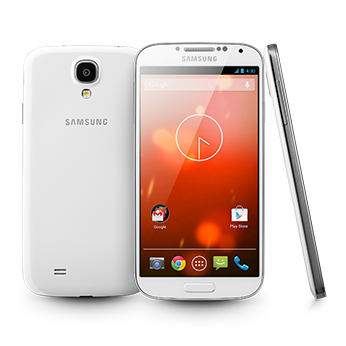 The update to Android 5.0 Lollipop hasn't been as smooth as many expected, and that includes Google. The Nexus 6 release was pushed back a few weeks, and the initial Android 5.0 update was riddled with small bugs and issues causing major headaches for owners.
As a result, last week Google quickly released a small bug fixing update which is Android 5.0.1 Lollipop for many devices, and that includes a few Nexus smartphones and Google Play Edition devices, but not the Galaxy S4.
Ahead of many Nexus devices, last week the HTC One and HTC One M8 both received Android 5.0.1 Lollipop, the newest incremental update to Android 5.0 Lollipop. Since then users with the Moto G Google Play Edition and the Galaxy S4 GPe have both been wondering when it would arrive for their handset, and that is now. Sadly it isn't the latest release, but many Galaxy S4 owners will take Android 5.0 as soon as they can get it.
Read: Android 5.0 vs Android 4.4 KitKat: What's New in Lollipop
When Google first announced Android 5.0 back in October most manufacturers quickly made initial announcements regarding when they'd update devices, and that includes Samsung. We've been told many Samsung Galaxy devices will be updated to Android 5.0 Lollipop before the end of the year, but there's no exact details regarding when.
Of course the Galaxy S5 is getting Lollipop outside the US already, but for those stateside wondering when their Galaxy S4 or other Galaxy devices will see Android 5.0, there's no exact details yet. That said, if you have the Galaxy S4 Google Play Edition that day is today, and owners can expect a second update in the coming days or weeks that will deliver the Android 5.0.1 update with some tweaks, changes, and bug fixes.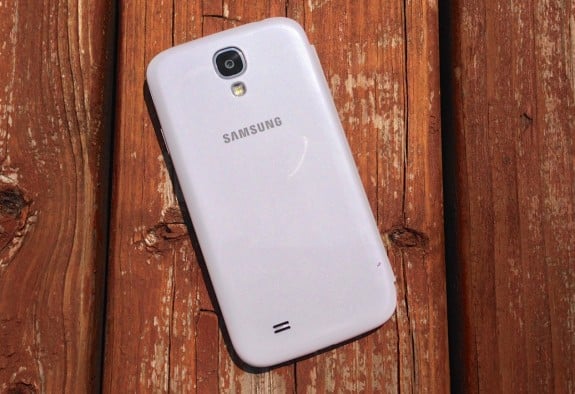 This is the first news of Android 5.0 Lollipop for the Galaxy S4, and once more Google Play Edition users get the update we'll be able to learn weather or not some of the bugs are affecting it as well, or if they've been patched and delivered all in the Android 5.0 update. We'll keep an eye out for more details, and users can sideload the OTA right here, if you have the technical know-how.
Again, this update to Android 5.0 Lollipop is only for the Galaxy S4 Google Play Edition smartphone released last year, but hopefully this is a good sign that Samsung is making progress for all other Galaxy S4 owners around the globe. Google's now pushed Android 5.0 to all Google Play Edition and Nexus devices, and we're hearing Android 5.0.1 is headed to the Nexus 5 today too. Now we just need to wait on partners and carriers to do the same.

This article may contain affiliate links. Click here for more details.