Galaxy S4 & Galaxy S3 Android 4.3 Problems Continue
The Samsung Galaxy S4 and Galaxy S3 Android 4.3 Jelly Bean updates have all rolled out in the United States and now that the smoke is cleared, we're starting to hear about the aftermath. For many users, it's not pretty as Android 4.3 issues continue to plague Galaxy S4, Galaxy S3 and Galaxy Note 2 users in the U.S.
Back in October, the Samsung Galaxy S4 Android 4.3 Jelly Bean update started rolling out for Sprint and Verizon and it was these updates that kicked off a whirlwind of updates in the United States. Several weeks later, we saw other carriers roll out their Galaxy S4 Android 4.3 updates and then move to the Galaxy S3 and Galaxy Note 2.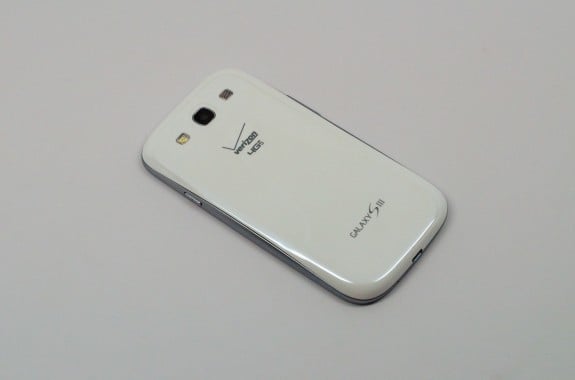 In December, carriers in the United States completed their Galaxy S4, Galaxy S3 and Galaxy Note 2 Android 4.3 Jelly Bean update roll outs. And just yesterday, we saw AT&T finally start to push out the Galaxy S4 Active Android 4.3 Jelly Bean update. It's safe to say that things have come full circle since Samsung's initial push.
We have been tracking the Galaxy S4, Galaxy S3 and Galaxy Note 2 Android 4.3 updates very closely since their arrival on the scene last year. And while we've heard about many of the good things that these updates have brought along with them, we've also started to hear about some of the issues that Galaxy S4 and Galaxy S3 owners are having on Android 4.3.
Several weeks ago, we pointed out some of the early problems that users were facing after installing Android 4.3 Jelly Bean. Weeks later, some of those very same problems continue to plague Galaxy S4 users on the largest carriers in the U.S.
AT&T's forums contain a number of complaints about the Galaxy S4 Android 4.3 update. Interestingly, it seems that some users are still unable to get the update downloaded and installed Over-the-Air. Users are saying that the update simply stops around 25% and won't finish. Workarounds still haven't been found with one user claiming that continual attempts forced the update to work.
We saw a similar issue emerge on one of our Nexus 5's. To this day, we're still unable to pull down the Android 4.4.2 KitKat update, many weeks after its arrival.
Verizon Galaxy S4 users are complaining about a number of issues as well including Wi-Fi problems and charging problems after installing Android 4.3. Verizon customers have been the most vocal about the issues plaguing their version of the Galaxy S4 and there are several lengthy threads filled with fed up customers.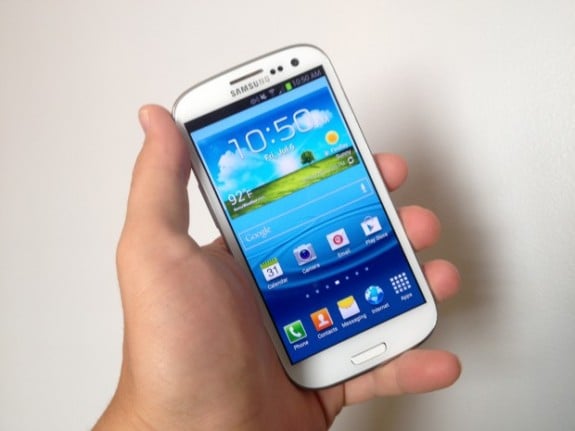 Galaxy S3 owners are in the same boat, it seems. Complaints about Android 4.3 on the AT&T Galaxy S3 continue to pile up with users raising a stink about everything from battery issues to keyboard problems to connectivity problems. One user claims that his phone has started to use LTE, even when connected to Wi-Fi.
Verizon Galaxy S3 users have been vocal about their problems as well. Bluetooth and battery life problems appear to be prevalent with one user going as far as to say this:
If you aren't already aware, there is a serious flaw in the most recent update to the Samsung Galaxy S3. The 4.3 update causes a serious issue with battery drain, screen responsiveness and some apps not functioning properly. If you search for this issue you'll find it's not carrier specific. This update was originally delayed due to battery drain and other issues yet here we are with a December roll out and the same issues. I called Verizon today and they are aware of this issue but have not received a plethora of calls (yet) according to the rep I spoke to.

Bottom line, if you have not installed the update, DO NOT. Wait until a fix has been implemented. I'm lucky if I get 10 hours of light use when I could go 24 hours prior to the update. If I make a few phone calls and use any apps I am forced to charge my phone within a few hours. This is by far the worst issue I've ever had with this phone. Up until now everything has been quite solid. If you are having this issue please call Verizon so this can be escalated. I'm hoping a fix will be pushed out in the next couple of months or sooner. My Galaxy S3 is not rooted as I really never found a huge need to do so. Hopefully this issue will not push me in that direction. All I want is a phone that works as expected. You can try using the Deep Sleep Battery Saver app which has a free version for the time being.
We ourselves have been hearing from Galaxy S3 users in particular about problems with Android 4.3 Jelly Bean. Just today, a user relayed some Galaxy S3 Android 4.3 issues to us, saying that his Verizon Galaxy S3 and his wife's Galaxy S3 have been experiencing these symptoms:
Increased power usage.
Phone locks up and requires battery removed and a reboot.
Notification bar does not take you to Facebook updates.
Navigation voice on Google maps sounds like the old electronic voice. WAZE navigation voice fits not work at all.
Chrome browser screen goes dark and does not refresh.
Many users are, of course, calling on these carriers to issue bug fix updates that tackle these issues. And carriers, per usual, haven't said when or if they will roll out bug fix updates.
In the meantime, Galaxy S4, Galaxy S3 and those with the Galaxy Note 2 experiencing Android 4.3 issues will simply have to rely on temporary fixes should temporary fixes exist for these issues. We can provide a few resources for those in need.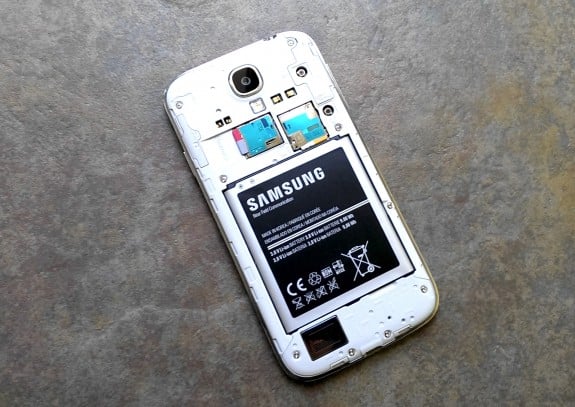 Carrier forums can be useful though we recommend heading to forums like XDA-Developers and Android Central Forums for help with some of these smaller issues. Chances are, someone else will have had the issue and thus, will be able to diagnose the problem. Those who are experiencing battery life issues on the Galaxy S4 might find some useful tips here.
Those that can wait may have some luck with Android 4.4 KitKat, the update that is thought to be coming for the Galaxy S4, Galaxy S3 and Galaxy Note 2 later this year. Major Android updates tend to bring major bug fixes to Galaxy users though there is always the potential that they bring bugs of their own.
How has your experience with the Android 4.3 Jelly Bean update been?

This article may contain affiliate links. Click here for more details.