Galaxy S4, Galaxy S3, Galaxy Note 2 Android 4.3 Update Confirmed in US
Last week, we saw Samsung Galaxy S4, Galaxy S3 and Galaxy Note 2 Android 4.3 Jelly Bean update release dates leak to the surface, indicating that updates were a lot closer than many owners may have thought. While those updates were for the AT&T, Sprint, T-Mobile and Verizon versions, U.S. Cellular became the first carrier in the United States to confirm these updates for arrival saying that they will be rolling out in the "coming weeks."
Back in September, Samsung confirmed Galaxy Gear support updates for the Galaxy S4, Galaxy S3 and Galaxy Note 2. The company did not mention the updates by name but it was clear that given that Bluetooth LE support comes on board Android 4.3 Jelly Bean. It became even more clear earlier this month when Samsung began rolling out Samsung Galaxy S4 Android 4.3 updates in select regions, an update that sure enough, brought Galaxy Gear support along with it.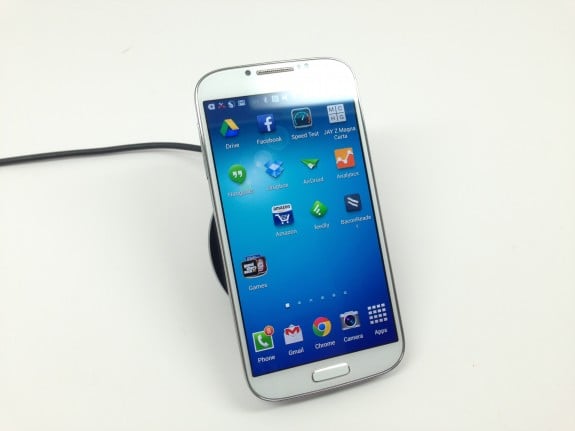 While U.S. carriers are typically behind their counterparts, a leak last week indicated that the Samsung Galaxy S4 Android 4.3 Jelly Bean roll out could begin in the U.S. in late October with the Galaxy S3 and Galaxy Note 2 Android 4.3 updates with Galaxy Gear support beginning in early and late November. The time line referred to possible dates for AT&T, Sprint, T-Mobile and Verizon but did not include U.S. Cellular, the nation's fifth largest carrier.
Today, the carrier confirmed the upcoming updates to Gotta Be Mobile saying that it will be rolling out Android 4.3 Jelly Bean updates to its Galaxy S4, Galaxy S3 and Galaxy Note 2 in the "coming weeks." The carrier was not specific about the roll out dates but in the past, U.S. Cellular has been just behind its counterparts in terms of timing.
That said, carriers rarely confirm timing like this, so we expect that the carrier is working hard to deliver the update so that it can better promote the Galaxy Gear during the holidays. In other words, roll outs should be close.
The update for the Galaxy S4 should bring the features of Android 4.3 and support for Galaxy Gear while the Galaxy S3 and Galaxy Note 2 will be bringing a number of features, some of which were detailed by Samsung last week.