New Samsung Galaxy S4 Lollipop Release Details Confirmed
A new important Samsung Galaxy S4 Android 5.0 Lollipop release has been confirmed and it brings back a key feature that went missing after Samsung's initial Galaxy S4 Lollipop release back in January.
In late January, Samsung started rolling out Android 5.0 Lollipop to two if its aging former flagships, the Galaxy Note 3 and Galaxy S4. Both Android 5.0 Lollipop updates have made progress since their initial release though only the Samsung Galaxy Note 3 Lollipop update is available in the United States. Many Galaxy S4 Lollipop users are still waiting for their Lollipop release and today's roll out could explain why Samsung's taking its sweet time.
When the Galaxy S4 Lollipop release first arrived back in January, it brought a number of new features to the aging former flagship. It also, however, stripped at least one key feature from the Galaxy S4. Instead of Mute Mode (also known as Silent Mode), Android 5.0 Lollipop introduced a new "Interruptions" feature to take its place. Almost immediately, Galaxy smartphone users started complaining.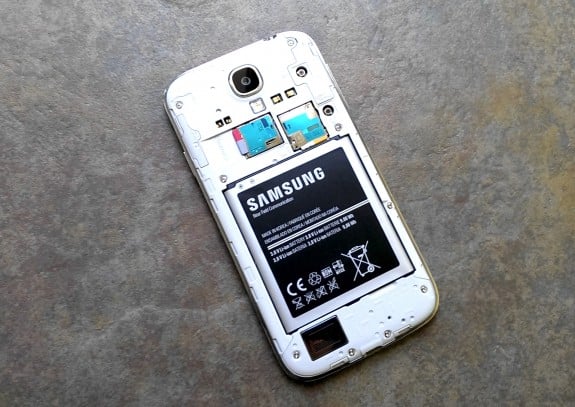 Slowly but surely, Samsung's started returning Mute Mode to Lollipop users and today, it's the Galaxy S4's turn. According to several reports, Samsung is rolling out a new Android 5.0.1 Lollipop build to the international version of the Galaxy S4, known as the GT-I9500. The update, which is now available for users in India, is rather large though it only comes with two significant changes.
One of those changes is the return of Mute Mode. The other change is the emergence of Samsung Knox 2.0. Prior to the arrival of this update, the device was running Samsung's older Knox 1.0 suite. Now, it's up to date with the new look and new functionality including two-factor biometric authentication.
It's not clear where this Galaxy S4 Lollipop update will head next. Samsung's international roll outs are random and unpredictable and owners of the GT-I9500 will need to keep watch in the days and weeks ahead.
Samsung's Galaxy S4 Lollipop update has been moving out slow though the company's finally started to make some progress, Earlier this month, Samsung's Galaxy S4 GT-I9505 Lollipop update finally started rolling out to users in the United Kingdom. Like the company's previous updates, it brings Android 5.0.1 Lollipop and all of Lollipop's massive changes.
The United Kingdom is just the beginning for this popular update and it should start spreading to new regions in a few days, after Samsung determines that it's ready for widespread deployment.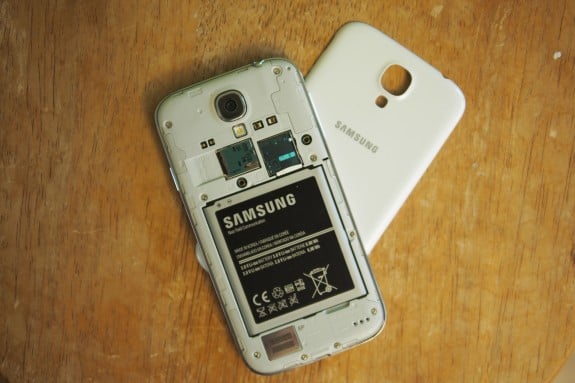 Samsung's Galaxy S4 LTE is found in regions all over the world though users shouldn't expect Samsung to finish this upgrade in a timely manner. Historically, Samsung's roll outs have spanned across several months and in some cases, over an entire year. And the Samsung Galaxy S4 Lollipop update still has a long ways to go.
In the US, the Samsung Galaxy S4 Lollipop update remains missing and it's not clear when its LTE variants will get their upgrade. US carriers haven't confirmed any details and the only one with an Android upgrade page, T-Mobile, has yet to include a Galaxy S4 Lollipop upgrade on the list.
This means that T-Mobile and Samsung (and perhaps other carriers as well) have yet to agree on a Galaxy S4 Lollipop update. If and when the update is confirmed, it will enter the carrier's "Manufacturer Development" phase. Both its Galaxy Note 4 and Galaxy Note Edge Lollipop updates currently sit in the "Manufacturer Development" phase ahead of carrier testing.
Samsung continues to pump out Galaxy Android 5.0 Lollipop upgrades in the months since its initial release in December. The company is currently focused on five devices including the Galaxy S4, Galaxy S5, Galaxy Note 4, Galaxy Note 3, and Galaxy Note Edge. All of these updates are in different stages of deployment and only the Galaxy S5, Galaxy Note 4, and Galaxy Note 3 Lollipop updates are available in the United States.

As an Amazon Associate I earn from qualifying purchases.