Galaxy S4 Lollipop Update: 10 Things the U.S. Can Expect
The Samsung Galaxy S4 Android 5.0 Lollipop update is still missing in action in the United States though it looks like it will, at some point, head to Galaxy S4 users in the U.S. and around the world. We've been getting tons of questions about our opinion on the U.S. roll out and today, we want to take a look at what we expect from the U.S. Galaxy S4 Lollipop update and release.
Several weeks ago, Samsung quietly announced several Galaxy Android 5.0 Lollipop release details. Included in those details was a Galaxy S4 Lollipop release confirmation which means that the aging former flagship, now almost two years old, will be moving from Android 4.4 KitKat to Google's brand new version of Android. The update represents the third major update to the Samsung Galaxy S4. It arrived with Android 4.2 Jelly Bean back in 2013.
Samsung's Galaxy Android 5.0 Lollipop has lived up to expectations in that it has been rolling out extremely slow. So far, the update's spread to just a few Galaxy S5 models in a few different regions including the United Kingdom. The Galaxy S4 Lollipop update is still MIA in all regions including the United States, one of the biggest markets on earth.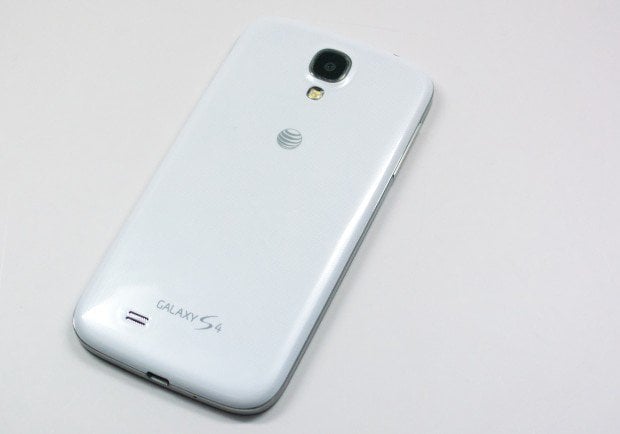 The U.S. Galaxy S4 Lollipop still hasn't been confirmed though it's clear that Samsung is planning a wide push to Galaxy S4 variants around the world. That silence is killing some Samsung Galaxy S4 users here in the United States, especially those dealing with Android 4.4 KitKat problems on their Galaxy smartphone.
With a Galaxy S4 Lollipop release confirmed but still missing, we've been getting a ton of questions about the update itself and the roll out. While we don't have all of the answers, we do have some opinions on the matter and today we want to take a look at what we expect from the Galaxy S4 Lollipop update and release inside the United States.
These are our own predictions, based on years and years of covering Samsung's software upgrades, and our goal is to help set some basic expectations for Galaxy S4 users in the U.S.
Surprise Release
Samsung's Galaxy S4 Lollipop release announcement was extremely vague and did not outline any specific details other than to say that the Galaxy S4 would be getting the software in early 2015. So, it should come as no surprise that U.S. carriers have yet to announce anything specific. We still don't even know if the U.S. will get the update though if it's coming for international carriers, it's safe to assume that it will come to the U.S.
Don't expect U.S. carriers to outline specific plans ahead of time. The updates from big carriers and smaller carriers will likely roll out without much warning. Typically, U.S. carriers announce their plans on the day of the roll out. We could see some rumors point at specific dates but even those are extremely rare in the Galaxy Android update world.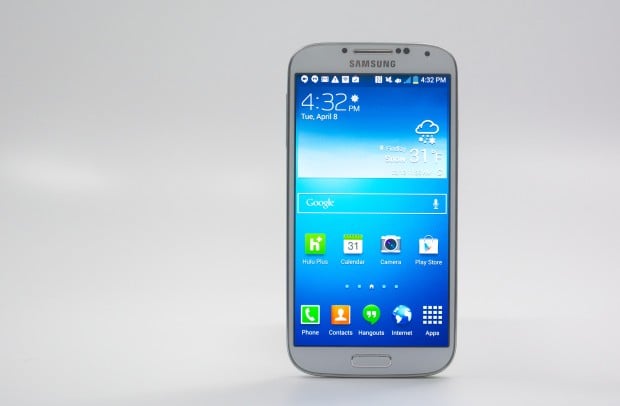 If you're new to this process note that this isn't anything new. U.S. carriers usually don't pass along Galaxy Android update details and Samsung USA executives have yet to take HTC's lead. HTC execs openly discuss the testing process and release dates with their customers.
There's no doubt in our mind that a majority of U.S. carriers will fail to deliver early information about the Galaxy S4 release or the update itself. Go ahead and keep those fingers crossed but know that they probably won't do much.
U.S. Galaxy S4 Release Not Imminent
Samsung's Android 5.0 Lollipop release has been pretty predictable. Not only is it slow rolling the update, the only update its rolled out is to the flagship Galaxy S model, the Galaxy S5. The company almost always rolls out its updates to current, high-profile flagships first before moving onto older devices. The Galaxy S4 likely is lower on the totem pole due to its age. But that doesn't mean that it will be last in line.
We expect the Galaxy S4 Lollipop update to follow the Galaxy S5 and Galaxy Note 4 Lollipop updates. Those are the flagship models at the moment and they're thought to be first in line in most places. Once U.S. carriers start pushing those two updates out, the Galaxy S4 should be one of the next models in line. It's old but it's a widely adopted phone. That makes it a priority.
Very rarely do we see the U.S. release lag months behind the international release. In fact, U.S. carriers often set the pace. So we'd expect the Galaxy S4 Lollipop update in the U.S. to be among the first for carrier-branded models. We just don't expect the update to hit the U.S. until the Galaxy S5 and Galaxy Note 4 Lollipop updates arrive.
If we had to guess, we'd say we're probably a month or two away from the start of the push.
Android 5.0.1 or Android 5.0.2
That said, we're expecting Android 5.0.1 or Android 5.0.2 for the Galaxy S4. Both are possible at this point and both have been mentioned as options.
It makes sense for Samsung to release one or the other given that they come with tons of bug fixes. Why release a buggy version of software when you can take a little more time to release a far more stable update? There's no rush here whatsoever, especially with the aging Galaxy S4, a device that's currently in the twilight of its life.

Expect U.S. carriers to push one or the other to the Galaxy S4 instead of the original Android 5.0 update. The only scenario where we might not see Android 5.0.1 or Android 5.0.2 is if Samsung and its partners bake the fixes into an Android 5.0 Lollipop update. Either way, expect at least some of Google's fixes to emerge for the U.S. Galaxy S4 variants.
Carriers Slower Than Others
As far as the Galaxy S4 Lollipop release dates are concerned, we'll say this. It's extremely hard to predict specific dates. We can say this though. U.S. carriers always start pushing out their updates on weekdays. The day is random and unpredictable and so is the exact time. We've seen Android updates push out in the morning and we've seen them push out in the late afternoon. This is not Apple we're dealing with here.
We can also tell you that U.S. carriers typically don't release software updates all on the same day. It's very rare that we see multiple roll outs start on the same day. Again, the release is dependent on the testing process and carriers tend not to cross the finish line at the same time. Some carriers usually lag behind the rest of the pack.
We fully expect to see some U.S. Galaxy S4 Lollipop release dates cluster around one another but we'd be shocked if Samsung and its partners grouped them all together. Look for the release to be extremely staggered and take place over the course of several months, not weeks. Remember, there are a ton of smaller carriers that need to roll out updates.
Sprint Among First, Smaller Carriers Last
Speaking of carrier release timing, if we had to bet on a horse, we'd be on Sprint coming up big in the "race" to Android 5.0 Lollipop. Sprint's got an excellent track record when it comes to the speed of its roll outs. We would not expect it to be last. That honor, at least among major carriers, will probably go to a carrier like T-Mobile or Verizon.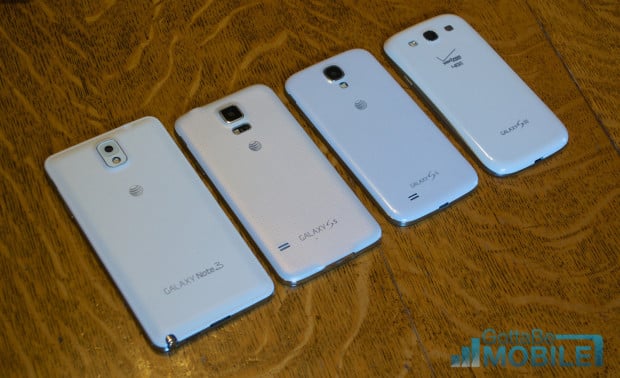 We fully expect smaller carriers like MetroPCS and Cricket to be behind the major carriers in terms of overall timing. Smaller carriers typically follow closely behind the larger ones.
Staggered Roll Outs
You should expect these carrier roll outs, and the overall U.S. Galaxy S4 Lollipop roll out, to be staggered. What we mean by that is, expect carriers to push out their updates over the course of a few days to ensure that everything is good to go.
As we've pointed out many times, carriers have been forced to halt updates in the past due to issues. That's why they don't roll out the software all at once. They'd have a much bigger problem on their hands.
There are also several Galaxy S4 variants in the United States including the Galaxy S4 mini, Galaxy S4 Active and Galaxy S4 zoom. Expect those devices to get the Lollipop update after the regular model. That's what we mean by a staggered overall roll out. These devices will probably be weeks behind the start of the roll out for the plain version.
Galaxy S4 Features Gimped
With Samsung still in the lab, we're still not sure what the public Galaxy S4 Lollipop release will have on board though, we do have some clues. For one, the Galaxy S4 Lollipop update has leaked out several times.
It's very similar to the Galaxy S5 Lollipop update but we would not be surprised if there were some features missing. It's still too early to say what those might be but we'd be very surprised if Samsung tacked on all of the Galaxy S5's improvements to a device that's nearly two years old. Samsung's in the business of selling phones and stripping features out helps it do that.
Still, we expect an impressive change log for the U.S. Galaxy S4 variants though we doubt that they'll be exactly the same. We expect carriers to tack on their own enhancements for their own features. This is a large update so we'd expect the change logs to be pretty full and we expect them to be full of carrier-specific changes.
Bug Fixes for 4.4 Problems
You can expect carriers to dish out fixes for Android 4.4 KitKat problems as well. We've spoken to a number of Galaxy S4 users on top U.S. carriers and many of them are dealing with Android 4.4 KitKat issues. Android 5.0 Lollipop will probably fix some of these issues but just don't expect it to fix everything. Android updates never do. You'll need to be extremely proactive if you want to solve every single problem and we suggest seeking out fixes now ahead of the update.
Android 5.0 Lollipop Problems
Android 5.0 Lollipop will almost certainly bring problems of its own, even if Samsung does decide to roll out Android 5.0.1 or Android 5.0.2 like we expect it to. Samsung and its carrier partners will do their best to weed out the major bugs on board but we almost always see issues slip through the cracks and make their way to the public release. Software is never perfect. Android 5.0 won't be perfect especially on an aging phone like the Galaxy S4.
Uncertain Future
Finally, don't expect Samsung to clear anything up about the Galaxy S4's future post-Android 5.0 Lollipop release. You'll likely have to wait until Google announces its next operating system to learn about its fate.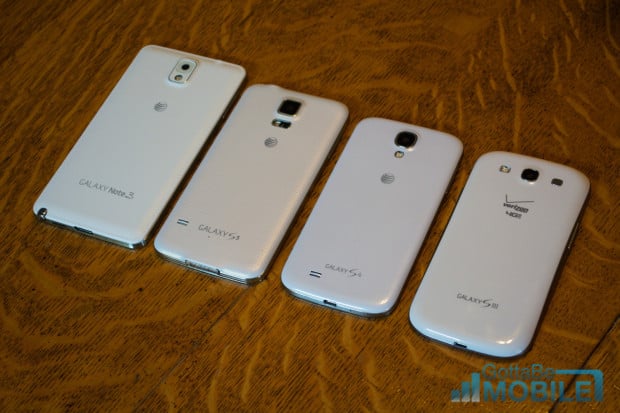 This is a phone that's teetering on the edge of EOL (End-of-Life) for software updates. Samsung usually pushes software out for two years before halting updates. Google recommends 18 months of support. So there's no telling where the Galaxy S4 goes from here.
It helps that Samsung appears to at least be considering the Galaxy Note 2 Lollipop update but that doesn't guarantee any major Galaxy S4 updates for the future. Don't expect Samsung or any of its U.S. carrier partners to clear anything up any time soon.

This article may contain affiliate links. Click here for more details.