Samsung Galaxy S4 Lollipop Update: 10 Things to Expect Now
The Samsung Galaxy S4 Android 5.0 Lollipop update has been rolling out since late January. And while it has made significant strides, there are still plenty of devices and plenty of people on Android 4.4 KitKat. With details and questions swirling, we want to take a look at what we expect going forward from the Samsung Galaxy S4 Lollipop update and release.
When Google first announced Android Lollipop at Google I/O last June, it did not confirm a public release date for Android smartphones and tablets. Instead, users had to wait until November for the company to finally confirm the Android 5.0 Lollipop release. Soon after the start of Google's roll out, Samsung started rolling out its first Android 5.0 Lollipop update to the Samsung Galaxy S5.
Since then, Samsung's made significant progress with its Android 5.0 Lollipop deployment. The update has landed for the Galaxy S4, Galaxy Note 3, Galaxy Note Edge, and the Galaxy Note 4. The Samsung Galaxy S4, a device that's now two years old, got the update much earlier than expected as it beat out the Samsung Galaxy Note 4.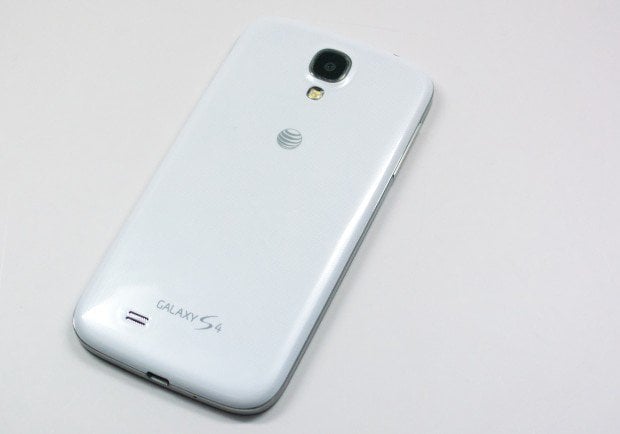 While Samsung has certainly picked up the pace since January, there's much work to be done and many questions left to answer. Plenty of Samsung Galaxy S4 users are still sitting on Google's Android 4.4 KitKat update, an aging version of Google's operating system. Naturally, we continue to get asked tons of questions about the Galaxy S4 Lollipop update.
Today, with just a couple of days left in the month of March, we want to take a look at what we expect from the Galaxy S4 Lollipop update and its release going forward. Our goal here is to help set your expectations ahead of the start of April which, in our eyes, could be a key month for many Galaxy S4 users around the world.
Galaxy S4 Lollipop Release to Quietly Continue
If you own an international version of the Samsung Galaxy S4 and this is your first rodeo, here's what you should expect from Samsung moving forward.
You should expect the Samsung Galaxy S4 Lollipop update, the update that's heading out to unbranded international devices, to continue on the path it's heading on right now. While carriers typically make a big deal about their roll outs, those of you that aren't tied to a carrier should not expect the same trumpets to mark your update's arrival.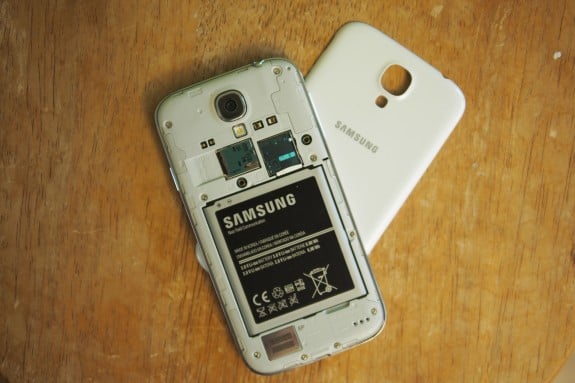 Samsung's tends to stick to a quiet, unpredictable roll out path for its international variants and we don't expect the company to make a big deal out of any of its upcoming releases. No blog posts, no major announcements, nothing. Instead, you should expect to find out about your Galaxy S4 Lollipop update when the update arrives.
The only thing you can do at this point is check a couple of times a day. The timing and release date for the remaining Galaxy S4 Lollipop updates will be extremely random. Samsung never outlines its plans which means that you're going to need to remain patient as it works to deploy the software behind the scenes.
Release to Pick Up the Pace in April/May
We expect the Samsung Galaxy S4 Lollipop update to start picking up speed next month and in May.
In the past two months, we've seen the update land for a number of different Galaxy S4 models in a number of different countries. It's still fairly limited though now that Samsung's making progress fixing its Android 5.0 problems, we could definitely see this update making some moves next month and the month after. And that would make sense. This update is now more than two months into things.
We expect to see a pickup for the international variants, devices like the GT-I9500 and GT-I9505, and we would not be surprised if we finally saw some pickup in the speed for carrier models.
Galaxy S4 Active Lollipop Update
It's clear that Samsung is just now starting to pick up the pace with its other Galaxy S4 Lollipop updates. The Samsung Galaxy S4 Active Lollipop update is now pushing out to several other regions including a new carrier in Austria.
We expect to see more Galaxy S4 Active Lollipop updates push out soon though if you own an AT&T model, don't expect an imminent release. The carrier still hasn't rolled out its Galaxy S5 Lollipop update or Galaxy S4 Lollipop update and it would be shocking to see this model beat them both to the punch.
Lollipop Updates for Other Galaxy S4 Variants
Samsung hasn't announced anything and we haven't seen any rumors pop up but we'd be surprised if the company left both the Galaxy S4 zoom and Galaxy S4 mini on Android 5.0 Lollipop.
With the regular model getting the upgrade and the Galaxy S4 Active receiving an update of its own, the door is open for both of these phones to get the bump to Android 5.0 Lollipop.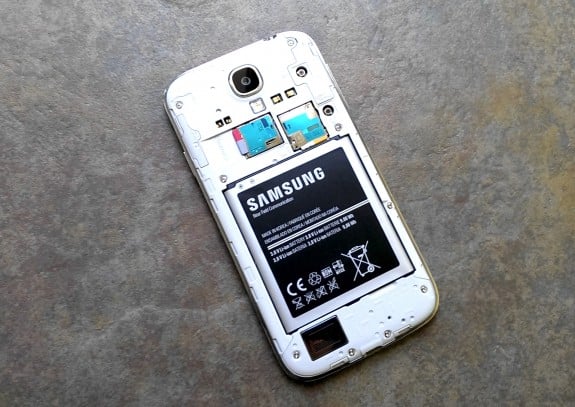 If the company does decide to update one or both of these phones, we wouldn't expect the roll outs to begin in the imminent future. These are older devices that don't have a ton of users so Samsung probably won't focus on them.
Nothing is confirmed and there's a chance that Samsung decides to keep them on Android 4.4 but at this point, with the Active making the move, we could certainly see Samsung offering one last update to the people that bought these Galaxy S4 variants.
Most US Carriers to Remain Silent
If you're looking to US carriers to spill the beans about their plans for the Samsung Galaxy S4 Lollipop release, you're setting yourself up for disappointment. Most US carriers typically don't announce their plans ahead of time and we expect most US carriers to remain silent about their plans for the Galaxy S4 Lollipop update.
In our eyes, there are two carriers that could announce something early. One is AT&T, the carrier that continues to confirm a Galaxy S5 Lollipop upgrade ahead of the actual roll out. The other is T-Mobile, the carrier with the Android upgrade page. Don't expect anyone else to confirm early. If they do, it will come as a complete shock to us.
US Galaxy S4 Lollipop Release Isn't Imminent
If US carriers are planning to deliver Galaxy S4 Lollipop updates, and they it's possible that they might, don't expect releases in the near future.
T-Mobile's Android update page still doesn't list the update. That means that Samsung and T-Mobile have yet to agree on a Galaxy S4 Lollipop update, something that will take place weeks ahead of a public release. The other US carriers remain silent though we imagine that at least some of them are in a similar boat.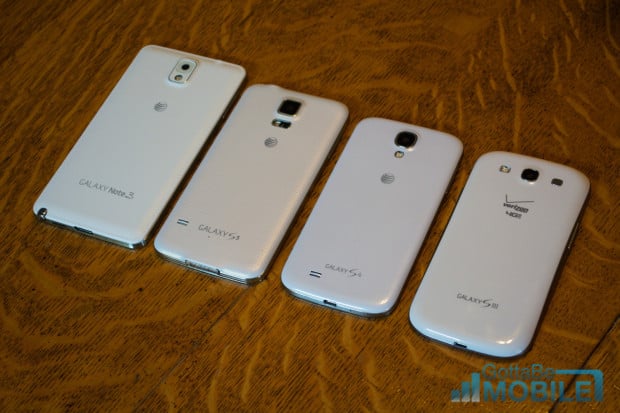 There is a chance that US carriers will opt to keep the Galaxy S4 on Android 4.4 KitKat, especially when you consider that its hit the two year mark and they want to push people to new devices like the  Samsung Galaxy S6 and Galaxy S6 Edge.
It's hard to say if an update is coming or not. If it does come to the United States, don't expect it anytime soon.
Extremely Slow Roll Out
Australian carriers Optus, Vodafone and Telstra haven't confirmed plans to roll out an Android 5.0 Lollipop update to the Galaxy S4. Neither have French carrier SFR or Canadian carrier Rogers. All of these carriers typically confirm roll outs a month or two in advance and thus far, all we've heard is silence.
With little to no information currently out there, we expect the Samsung Galaxy S4 Lollipop roll out to take months, perhaps a whole year, to complete. The problems that Samsung's been having with Lollipop probably haven't helped.
Galaxy S4 Lollipop Problems to Mount
We expect Samsung Galaxy S4 Lollipop problems to continue. We've seen tons of complaints about the update and we don't expect users on carrier-variants or other models like the Galaxy S4 Active to be immune. Rigorous testing process or not, bugs and problems always slip through the cracks and we're expecting some of these problems to continue, even as Samsung works to improve its software behind the scenes.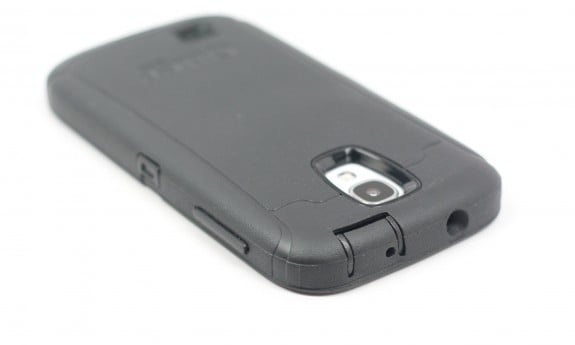 Those who prepare the device ahead of the Android 5.0 Lollipop release date will lower the odds for Galaxy S4 Lollipop problems. That said, you always assume some risk installing a major Android update like Android 5.0.
We do expect Samsung and its carriers to roll out bug fix updates for Galaxy S4 Android 5.0 Lollipop problems. Exactly when? is hard to predict though carriers typically aren't fast with bug fix updates. It could take weeks, even months.
If It Gets Android 5.1, It Won't Be For Awhile
If Samsung is planning another update for the Galaxy S4, it won't be here for awhile.
Samsung Galaxy Android 5.1 Lollipop release rumors suggest that the company has yet to begin work on Google's new Lollipop update. The company is reportedly thinking about using Android 5.1 to bring Galaxy S6 features to some older devices though it's clear that no final decision has been made about this yet.
The Samsung Galaxy S4 could potentially get an Android 5.1 Lollipop update with a trimmed down version of TouchWiz in the future but that update is probably a ways off in the distance, if it even arrives at all. Don't expect Android 5.1 Lollipop or Galaxy S6 TouchWiz features to arrive for the Galaxy S4 anytime soon.
Bleak Future
The Samsung Galaxy S4 is now two years old which means that users are entering a gray area where anything can happen. Historically, Samsung's kept flagships update for two years before kicking them to the curb. What this means is that the Galaxy S4's software support beyond Android 5.1 Lollipop is extremely unpredictable.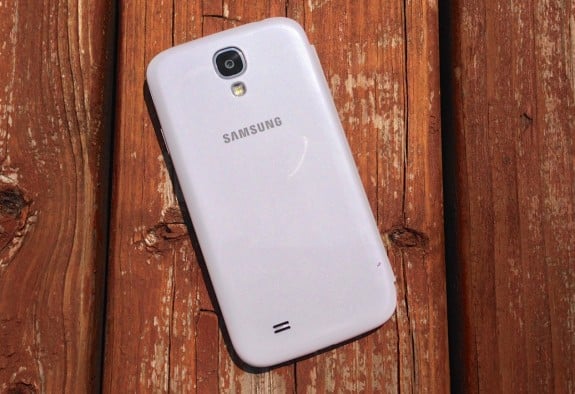 Samsung could opt to extend support or it could simply cut it off in the hopes that some Galaxy S4 users transition to something newer like the Galaxy S6 or Galaxy S6 Edge.
Whatever the case, don't expect Samsung to come right out and confirm anything. Remember what we said about it being quiet? Galaxy S4 users should expect to have to sit in limbo for several months at least while Android 5.1 rumors firm up and rumors regarding a new Android update from Google start to pick up.

As an Amazon Associate I earn from qualifying purchases.