5 Things to Know Now About the Galaxy S4 Lollipop Update
The Samsung Galaxy S4 Android 5.0 Lollipop update is still moving out and we've seen a number of new details emerge during the first few days of April. With that in mind, we want to take a look at what you need to know this week about the Samsung Galaxy S4 Lollipop release. This mini roundup will get you caught up to speed on the latest Galaxy S4 Android 5.0 developments.
When the Samsung Galaxy S4 first arrived, it was running Android Jelly Bean. Since then, Samsung's outfitted it with a number of other big time updates including Android 4.4 KitKat and Android 5.0 Lollipop, the latter the latest from Google. Android 5.0 Lollipop is a large update for the Samsung Galaxy S4, large in size and full of new features, and it continues to roll out in markets all over the world.
That said, many Galaxy S4 owners are still sitting on Android 4.4 KitKat. While the Galaxy S4 Android 5.0 Lollipop update has certainly made strides since it initial release in late January, it still hasn't picked up a ton of speed and it remains missing for Galaxy S4 users in the United States and a number of other key areas around the world.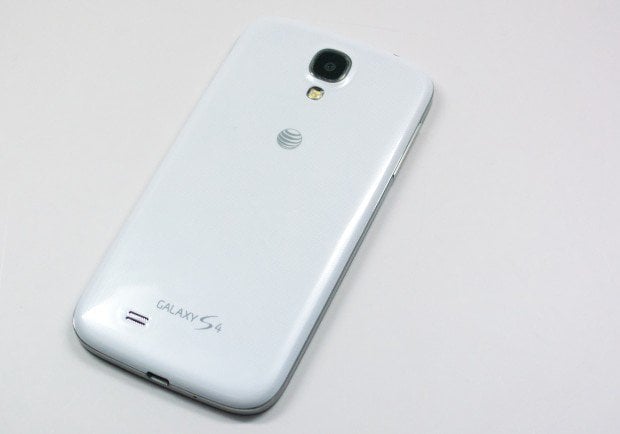 For those of you that don't follow along on a daily basis, keeping track of Samsung's Galaxy S4 Lollipop movements can be an extremely difficult task. There is a ton of information out there and that information can change in a heartbeat.
In the first six days of April alone we've seen a number of new developments and it's our job to keep you in the loop. That's why we want to take a look at the most important things we think you need to know, this week, about the Samsung Galaxy S4 Lollipop release in the United States and elsewhere.
Samsung Galaxy S4 Lollipop Update Makes Progress in April
April is just six days young and already we're seeing the Samsung Galaxy S4 Lollipop update make some excellent progress. It appears that the update recently hit China, France, Luxembourg, Slovenia, South Korea, and the United Kingdom. This all happened this week and it's a sign that the Galaxy S4 Lollipop release should make substantial progress in the international community during the month April, nearly three months after the start of the roll out.

Those of you who live outside of North America will want to keep an eye out for the update. Most carriers remain mum in the buildup to their official Android update release dates which means that you may not find out about the upgrade until the day that it arrives. Remember, Samsung's roll outs are unpredictable and very random so there's no telling where these updates will head next.
Galaxy S4 Active Lollipop Release
The Samsung Galaxy S4 Active Lollipop release continues to pick up speed as well. In early April, the update has landed for users in the Netherlands, Russia, and Switzerland. The update should be available to users in those specific areas through the Galaxy S4 Active's settings or through Samsung's Kies companion for the PC.
This roll out is as healthy as the roll outs for the LTE model and regular Galaxy S4 model though like the others, it still has a long way to go before its complete. Samsung's roll outs can take several months to finish up and while the Galaxy S4 Active Lollipop release has made strides, there are still plenty of users that are on Android 4.4 KitKat.
US Galaxy S4 Lollipop Update Still MIA
Carriers in the United States remain mum about plans for the Galaxy S4. We haven't seen any Android 5.0 Lollipop information pop up, official or unofficial. This is a bit odd but it doesn't mean that AT&T, Verizon and other major US carriers have decided against Galaxy S4 Lollipop updates for their users. US carriers are almost always mum about releases ahead of time.
What's interesting though is that T-Mobile, a carrier that announces its updates in advance, still hasn't posted a Galaxy S4 Lollipop update. What this means is that the carrier still hasn't agreed to roll an update out. And that means that an update is probably still weeks away from a release, at least, assuming T-Mobile's information is updated and correct.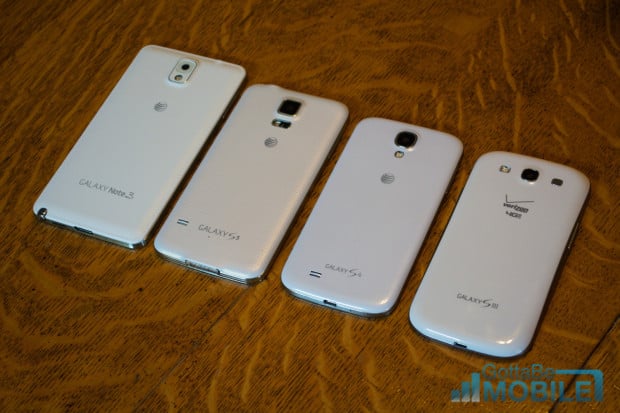 The US isn't alone though. We simply haven't seen any Galaxy S4 Lollipop updates confirmed by major carriers in the weeks after the start of the roll out. Carriers that typically confirm updates ahead of time are still silent about the Galaxy S4 Lollipop update, another sign that this roll out is probably far from finished, assuming Samsung has plans to push it to every single model on earth.
Galaxy S4 Lollipop Problems Continue
While we've seen a ton of positives in April but we've also run into some negatives. Samsung Galaxy S4 Lollipop problems continue to plague Galaxy S4 users in the international community. We haven't seen a ton of feedback emerge but that's probably because Samsung is taking its sweet time with the Galaxy S4 Lollipop release. It isn't available in a lot of places.
That said, we've certainly heard many Galaxy S4 users utilizing Lollipop and some are running into problems. We've heard about abnormal lag and battery drain issues. And we're also seeing complaints about SMS problems, low speaker volume, various other messaging problems, and problems that have gotten so bad that some people are looking to move back to Android 4.4 KitKat. Fortunately, there is a way to do that.
While we wait for carriers and Samsung to address these problems, right now probably a good time to get acquainted with our fixes for common Lollipop problems and our guide to getting better Galaxy S4 battery life after Lollipop.
Galaxy S4 Android 5.1 Lollipop
These fixes are extremely important because last week, we heard that Samsung still doesn't have the Android 5.1 update in development. This doesn't mean that the update won't be rolling out but it does mean that an Android 5.1 update for Galaxy smartphones, especially older ones like the Samsung Galaxy S4, probably aren't right around the corner.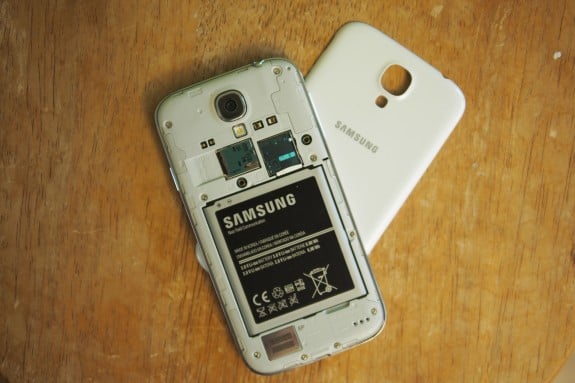 Google's Android 5.1 update is a massive bug fix update and one that solves a lot of major Lollipop issues. Unfortunately, for now, Galaxy S4 users dealing with Android 5.0 problems will have to rely on third-party fixes. Carriers will almost certainly roll out bug fix updates later this year but their release dates are extremely unpredictable.
It's something that Galaxy S4 users on Android 4.4 KitKat will want to keep in mind as we press onward in April towards more Galaxy S4 Lollipop releases. While there is certainly going to temptation to install on day one, waiting for the smoke to settle is a much smarter idea.

As an Amazon Associate I earn from qualifying purchases.