Galaxy S4 Makes a Layover at FCC Before Sprint, MetroPCS Launch
It looks like as we're nearing the availability of Samsung's flagship Galaxy S4 Android smartphone in the U.S., we're finally beginning variants of the phone appear at the FCC for regulatory approval. The latest variants of the Galaxy S4 that's beginning to show at the FCC are for U.S. carriers Sprint Nextel and MetroPCS, the latter of which is in the process of merging with Deutsche Telekom's American subsidiary T-Mobile USA.
The MetroPCS version of the Galaxy S4 sports the model number SCH-R970 while the Sprint version carries the model number SPH-L720.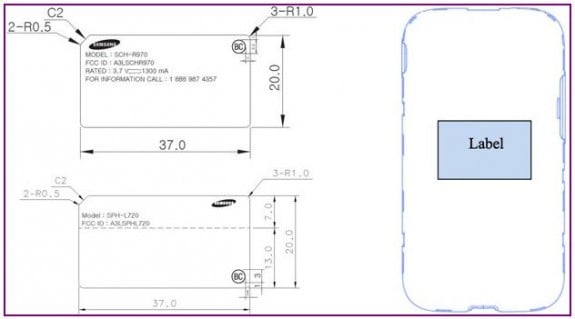 Both models sport the CDMA/EVDO radios for 3G as well as 4G LTE network support. There are some differences between the two models, however. The Sprint model supports Sprint's LTE bands as well as an additional 4G HSPA+ radio for global roaming while the MetroPCS version has support for a "broad four bands of LTE" array, as described by Engadget.
This means that potentially Samsung may have created one version of the Galaxy S4 that can be used on various mid-sized carriers, like MetroPCS and US Cellular.
AT&T, T-Mobile, and Verizon Wireless are the other major American carriers that will also be offering the Galaxy S4 for their networks. So far, we haven't seen FCC approval for those carriers' models at this point.
The Galaxy S4 is a highly anticipated flagship Android launch for 2013. Pre-sales of the smartphone is starting today at one European retailer.
So far, none of the U.S. carriers have given specifics about launch availability nor pricing.
Given the launch delay of the HTC One flagship, that phone will likely launch at around the same time that the Samsung Galaxy S4 will become available.

As an Amazon Associate I earn from qualifying purchases.