8 Common Galaxy S4 Problems & How to Fix Them
Samsung's Galaxy S4 Android 5.0 Lollipop update hasn't rolled out just yet which means that Galaxy S4 users dealing with KitKat problems continue to search for potential remedies. Ahead of that Android 5.0 Lollipop update, we want to take a look at some common Galaxy S4 KitKat problems and offer some potential fixes so that device is primed and ready for Lollipop's arrival.
Nearly two years ago, Samsung took to the stage in New York City to announce its brand new Galaxy S smartphone, a device dubbed Samsung Galaxy S4. The fourth-generation Galaxy S smartphone arrived with a number of bells and whistles including an upgraded display, faster processor, improved camera, and yes, brand new software.
When the Galaxy S4 first arrived, it was running Android 4.2.2 Jelly Bean. Since then, Samsung's outfitted it with a number of powerful Android updates including Android 4.4 KitKat, the aging former operating system that Google rolled out at the tail end of 2013. Most Samsung Galaxy S4 users are currently on Android 4.4.2 KitKat while some in the United States are on Android 4.4.4 KitKat.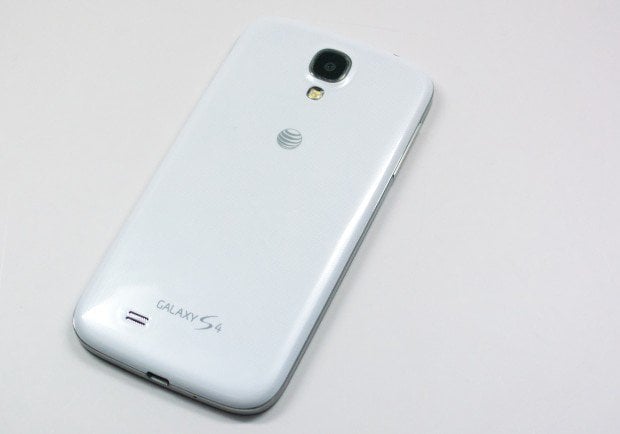 Many Galaxy S4 users are enjoying a stable experience on Android 4.4 KitKat while others are running into Galaxy S4 problems on Google's old OS. Samsung and its carrier partners have spent the better part of a year rolling out bug fixes and enhancements to help stabilize the software but carrier forums continue to fill up with complaints about Galaxy S4 KitKat problems.
Android 5.0 Lollipop is expected to tackle some of these issues though many users either won't want to wait or simply can't wait for Google's latest update to arrive. Fortunately, there are a number of temporary and potentially permanent fixes for the Galaxy S4 problems that Galaxy S4 users should be aware of ahead of their next big update.
With that in mind, we want to take a look at some of the Galaxy S4 problems that have popped up for us (and other Galaxy S4 users) and offer some possible fixes for these issues. It's important to note that while these fixes apply to Galaxy S4 models running KitKat, they could also work for issues that arrive with Android 5.0 Lollipop and Jelly Bean.
How to Fix Galaxy S4 Battery Life Problems
Battery life problems are one of the most common issues that smartphone owners face. Abnormal battery drain impacts just about every single smartphone on the planet, including the Samsung Galaxy S4. There is no guaranteed fix for Galaxy S4 battery life problems but there are some fixes that users will want to try if the battery stops working normally.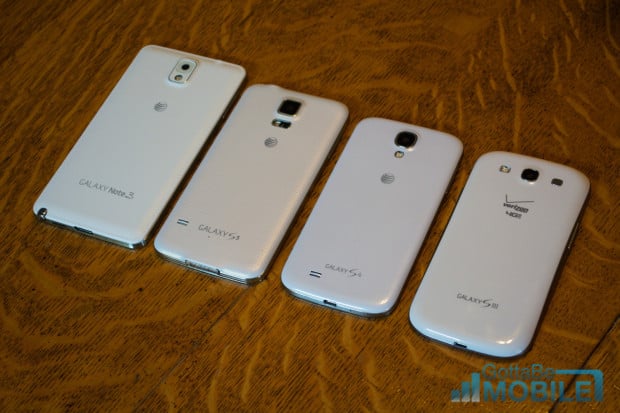 More often than not, its a third-party application causing problems. That's why we recommend booting into Safe Mode. Booting into Safe Mode will disable third-party applications which will allow you to identify potential culprits. Isolating applications will take a lot of time (users will need to do some uninstalling) but it's worth a shot if battery life drops without warning.
If you're not familiar with the process, here's how to boot into Safe Mode:
Power down the device. Then, press & hold the Power button and volume down key.
Once it boots up, you can let go of the power button but keep the volume key held down.
When you have successfully entered into Safe Mode, you will notice the text 'Safe Mode' at the bottom left corner of the screen.
It's also worth restarting the Galaxy S4 to see if that will dislodge the problem. This has worked for us in the past. This reboot will clear the cache and kill off services that might be eating away at the battery. There are also some other smaller things to try.
Disabling NFC, Bluetooth, GPS, Air View, and any other unnecessary features could have a positive impact on battery life. Users that love live wallpapers might also want to think about switching to a static wallpaper to see if that helps.
How to Fix Galaxy S4 Wi-Fi Problems
Wi-Fi problems are common on all smartphones and Galaxy S4 users have encountered a number of Wi-Fi issues throughout the years. Unfortunately, there's no guaranteed fix for these problems and users will simply have to use trial and error to see what fixes work and which have no effect at all.
The first thing to do is reboot the Galaxy S4. Galaxy S4 users will also want to try rebooting your router if that hasn't been done in awhile. We recommend unplugging the router for a good 30 seconds and then plugging it back in. You can do the same for the modem as well. Galaxy S4 owners experiencing Wi-Fi difficulties might also consider updating the routers firmware. If those simple fixes do not work, it's worth heading into your device's settings.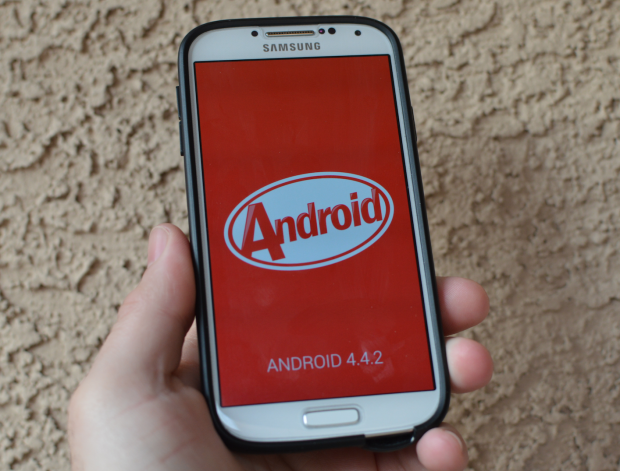 First, try forcing Galaxy S4 to forget the Wi-Fi network that's posing problems. Head to the desired connection in Settings and select the Forget Network option. Users will then need to reconnect to the Wi-Fi network with the password so that will need to be readily available once the process is complete.
It's also worth going into Power Saving Mode to see if restrictions are in place. To access Power Saving Mode, head into Settings and then into the Power Saving Mode option. This is a known fix for Galaxy Wi-Fi issues and it could help here.
How to Fix Galaxy S4 Bluetooth Issues
Bluetooth issues are common on the Galaxy S4, just like they are on any smartphone. We've run into Bluetooth problems on the Galaxy S4 though a few simple steps alleviated the problem in no time at all.
The first thing to do is to try shifting Bluetooth on and off. To do this, head into Settings and then Bluetooth and toggle the service off and then back on again after a few moments. If that doesn't fix the problem, it's time to forget the connection. Head into Bluetooth and forget your devices.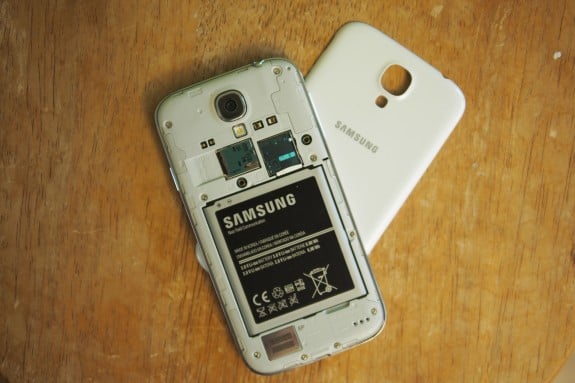 Those trying to connect to a car will need to consult the car's manual. There should be a way to reset Bluetooth though the process is going to be different for each make and model. Once the car's Bluetooth has been reset and the connection has been forgotten on the Samsung Galaxy S4, try reconnecting to see if it works.
If that doesn't work, we also recommend booting into Safe Mode (the instructions can be found above) which will disable third-party applications. This will allow Galaxy S4 users to check to see if apps are causing the problem. Once in awhile, they might be.
How to Fix Galaxy S4 Performance Issues
We've spoken to a number of Galaxy S4 users who are dealing with abnormal lag or sluggishness on the nearly two year old smartphone. While there isn't a cure-all fix, Galaxy S4 users will be happy to know that there are a few things to try just in case things take a turn for the worst.
The first potential fix that we recommend is a process that will clear the cache partition. To clear the cache partition on the Galaxy S4, follow these fairly easy steps:
Turn the Galaxy S4 off.
Press and hold Home, Power and Volume Down buttons simultaneously until the device vibrates.
When the Samsung logo appears, release them.
Tap Volume Down repeatedly until you Wipe Cache Partition. Select it with the power button. Select Yes.
Wait for the process to complete. It could take awhile.
Reboot your Galaxy S4.
We also recommend halting the use of live wallpapers as they can negatively impact performance. Galaxy S4 users can also try toggling NFC off if its not being used. This often provides gains in performance.
We also recommend turning off animations but only if things really go south on the Galaxy S4. To do this, hold down on a blank space on the screen, go to your Home Screen Settings then Transition effect and select None. Users can also try disabling some applications through Application Manager in device settings.
How to Fix Galaxy S4 Camera Problems
For years, we've heard complaints about Samsung's camera application. Some users claim that it fails to open, other say that it will crash randomly for no reason. There are a few things to try if the Galaxy S4 camera app starts acting up.
To try and fix the lag in the camera app, tap on the little gear that's situated on screen when you open the camera application. Trying disabling picture stabilization if it's not needed. Its been known to cause lag. Users might also want to try resetting the camera settings to see if that has a positive effect on the camera app's overall performance.
If the camera fails to load, first try restarting the phone. That seems to work for some Galaxy S4 users and it has worked for us in the past. Users can also try clearing the cache and and data for the camera app in the Application Manager found in Settings. To do that, select Force Stop, Clear Data, and Clear Cache. If that doesn't work, try clearing the cache partition, a fix that we outlined above.
How to Fix Galaxy S4 App Problems
Those experiencing issues with third-party applications can try a few things to jumpstart performance. First, try updating the app. There's a good chance that the developer's recently rolled out a bug fix so Galaxy S4 users would be wise to give that a shot. Users can also try reinstalling the application. We've seen success with this method several times in the past.
If the problems continue, reach out to the developer and alert them to the problem. This will help them identify the problem and potentially fix it in a later update.
How to Fix Galaxy S4 Random Reboots
One issue that we've run into ourselves is random rebooting. We've seen the Galaxy S4 reboot, without warning, numerous times and while there is no permanent fix, there are a few things to try if the phone starts acting weird.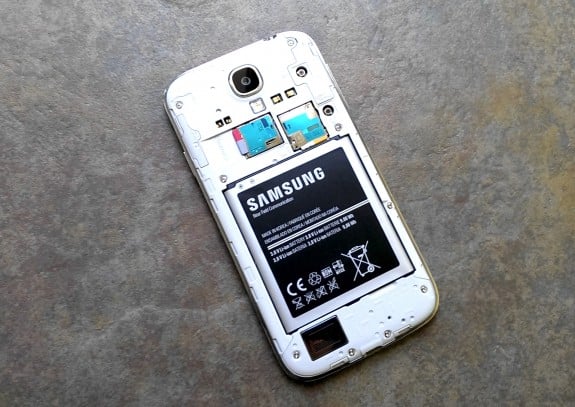 First, we recommend booting into Safe Mode. We outlined the steps to take above. An application could be the source of the problem and Safe Mode will allow Galaxy S4 users to isolate the issue. Make sure those apps are up-to-date too.
If that doesn't work, try removing the microSD card. In our case, removing the microSD card stopped the random reboots from happening. Some models simply don't get along with Samsung's hardware it seems.
How to Fix Galaxy S4 Problems if Nothing Works
If nothing here works, it's probably time for a factory reset. This is a time consuming process and Galaxy S4 users need to ensure that files have been backed up before going down this road. It will wipe everything.
To do this, go into Settings, User & Backup, and select Backup and Reset. From there, select Factory Data Reset. From there, select Reset Device and then Delete All.
If for whatever reason that doesn't work, you can also factory reset using the hardware keys on your phone. Here's how to do that. It's a far more difficult process. We recommend the above route if possible.
First, you'll need to turn the Galaxy S4 off.
Once its off, press and hold the Volume up button, the Home button, and the Power buttons together until you see an Android appear on the screen.
Once you see this, use the Volume down key to highlight the Wipe Data/Factory Reset option. Use the Power button to select it.
Use the Volume down key to select Yes – delete all user data and then use the Power button again to select it.
When you see the Reboot System Now option, you'll know you're on track. Use the Power button to select that option.
This will erase everything on the Galaxy S4 bringing it back to the state it was in when you first bought it. It also might fix the problems you're having.
Sometimes, unorthodox fixes will work where common fixes fail. We also recommend taking a look at Android Central's forums, one of our favorite Android-centric forums. Those who are still unable to find a fix should get in touch with their service provider or with Samsung itself.