Galaxy S5 Android 5.0 Lollipop Update: What to Expect
Samsung's still focused on pushing out Android 4.4.2 KitKat and Android 4.4.4 KitKat updates for its Galaxy smartphones and tablets but that doesn't mean that the company is forgetting about Google's latest upgrade, Android 5.0 Lollipop. With Samsung poised to release Android 5.0 updates in the future, we want to take a look at what we expect from the Samsung Galaxy S5 Lollipop update and its release.
In January, Samsung started rolling out its Android 4.4.2 KitKat update. The first update landed for the Samsung Galaxy Note 3 which, at the time, was one of the company's flagship smartphones. Samsung's roll out took place a few months after Google pushed out Android 4.4 KitKat for its Nexus devices and right around the time that other Android manufacturers started making moves of their own.
It's now November and Samsung's Android 4.4.2 KitKat and Android 4.4.4 KitKat deployments are still going strong. In fact, we've see numerous Android 4.4 KitKat details emerge in recent weeks for top devices like the Samsung Galaxy S5, Samsung Galaxy Note 3, and the aging former flagship, Samsung Galaxy S3. And while Samsung remains focused on Android 4.4, it's clear that the company will be making a shift in the near future.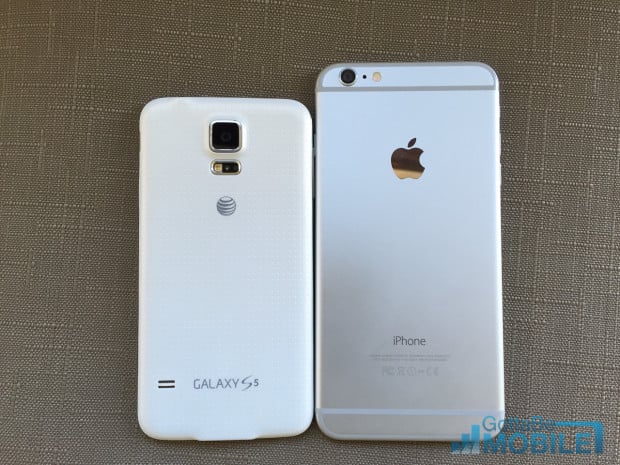 Android 5.0 Lollipop details have been surfacing at a fairly steady rate despite the fact that Samsung itself remains silent about its plans for Galaxy smartphone and tablet users. With details swirling and Galaxy users looking for guidance, we want to take a stab at predicting the future.
Here, we take a look at our expectations for Galaxy S5 users and detail our Galaxy S5 Android 5.0 Lollipop update expectations. Our goal is to get you better prepared for the days, weeks and months ahead.
Samsung Galaxy S5 Lollipop Release Date in Late 2014 or Early 2015
Let's start with the question that's been brewing amongst Samsung Galaxy S5 users for quite sometime. We're not sure when Samsung is planning to get the Galaxy S5 Android 5.0 Lollipop update out but we have a pretty educated guess.
SamMobile has said, multiple times, that Samsung is planning to get the update out in November or December. The timing makes sense. We've seen several manufacturers get their Android 5.0 Lollipop updates out extremely quick. The Galaxy S5 is also one of the company's premier devices which means that there should be an added focus on its upgrade.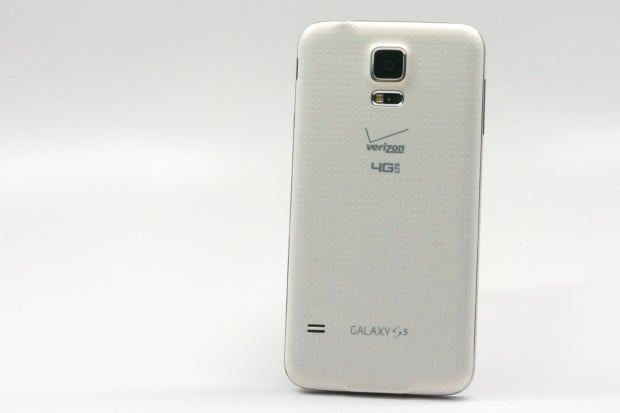 As we've noted, last year's Samsung Android 4.4 KitKat update began in January. So, a release for the Galaxy S5 in the next three months or so makes a whole lot of sense. November and December are probably on the early side of things. Everything is dependent on testing and Samsung's been known to slip up during the testing process. That said, we expect Samsung to deliver Android 5.0 in a timely manner.
An arrival in November, December or January is our best guess with December and January being the most likely. The Galaxy S5 Android 5.0 leak that emerged a few weeks back was nowhere close to finished. We're probably still a few weeks away and Galaxy S5 users would be wise to temper expectations.
U.S. Carriers Among First to Android 5.0 Lollipop
We expect U.S. carriers to be among the first to offer the Galaxy S5 Android 5.0 Lollipop update. And just why do we expect that? Precedent. U.S. carriers were among the first to Android 4.3 Jelly Bean for Galaxy smartphones and tablets. They were among the first to the Android 4.4.2 KitKat updates from Samsung. And they are among the only carriers offering Android 4.4.4 KitKat.
Samsung's clearly put a great importance on the U.S. market and we don't expect a lack of attention when it comes to Android 5.0 Lollipop. We fully expect U.S. carriers AT&T, Sprint, T-Mobile, U.S. Cellular, and Verizon to be near the front of the pack in terms of timing. If U.S. Galaxy S5 users were made to wait, we'd be shocked.
Sprint First to Galaxy S5 Android 5.0 Lollipop
We expect Sprint to be the first U.S. carrier to the Galaxy S5 Android 5.0 Lollipop update. Again, this prediction is based on Sprint's track record. Not just with Samsung devices but with Android devices in general.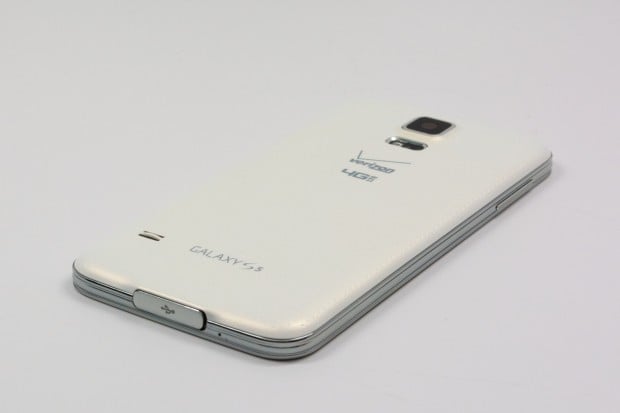 The carrier, for whatever reason, has not only been communicative with consumers when it comes to Android updates, it's also been one of the fastest to release. For instance, Sprint was the first carrier in the world to release the Galaxy S4 KitKat update. We would be surprised if Sprint lagged with this update. It's been very diligent over the past year.
Staggered Approach in Silence (U.S.)
We fully expect U.S. carriers to take the approach that they always take when it comes to Android updates. That is to say that they rarely release on the same day. They all typically remain silent up until their actual release date. And they usually roll out their updates over the course of a few days or so. Sprint, for instance, likes to slow roll its updates. We also expect smaller region and pre-paid carriers to be last to the Galaxy S5 Android 5.0 Lollipop update.
The key thing here though is the silence. We always see tons of Galaxy users ask carriers tons of questions about timing. And every year, we see U.S. carriers offer vague responses. We expect the exact same thing here. Carriers don't want to set Android 5.0 Lollipop release date expectations which is both a gift and a curse.
Early Galaxy S5 Android 5.0 Details for Other Carriers
We expect European and Australian carriers to release their usual Android update schedules and confirm Samsung Galaxy Android 5.0 Lollipop update details early. Carriers like SFR, Telstra, Optus, and Vodafone often confirm updates weeks, sometimes months in advance. Even Canadian carrier Rogers likes to confirm updates early and keep consumers in the loop.
Now herein lies the problem. These carriers often have to push back release date ETAs, something that leaves some consumers feeling as frustrated as they would feel if the carriers didn't provide any information at all.
Lengthy Roll Out
As for the full on Samsung Galaxy S5 Android 5.0 Lollipop roll out itself, expect it to take several months. Samsung has an absurd amount of Galaxy S5 variants in an absurd amount of territories around the world. These roll outs take time. Just look at Android 4.4 KitKat.
If we had to guess, we'd say that the overall roll out is going to take six months or more to complete. There are always stragglers and there are always delays behind the scenes. We're expecting an extremely slow Android 5.0 Lollipop roll out from Samsung and the Galaxy S5.
Tons of New Features
Galaxy S5 users can expect a change log that's chock full of new features. Android 5.0 Lollipop is a massive update and thanks to several leaks, we know that Samsung isn't skimping on the features. This is going to be a fully loaded update that delivers tons of changes to the Galaxy S5 and the TouchWiz overlay that's over Android.
To get a feel for the changes on board the update, take a look at the video above from SamMobile. The leak will give you a look at some of the significant changes coming with Android 5.0 Lollipop.
Tons of Bug Fixes
We also expect the update to come with a ton of bug fixes. Samsung will load up fixes for TouchWiz issues and we expect individual carriers to put their own spin on these updates with some enhancements and fixes of their own. This always happens with major Android updates and we see no reason why it won't with the Galaxy S5.
Android 5.0 Problems
We also expect the Samsung Galaxy S5 Android 5.0 Lollipop update to deliver some problems of its own. Major updates like Android 5.0 almost always bring bugs and hiccups. Android 4.4 KitKat was problematic for many Galaxy S5 users.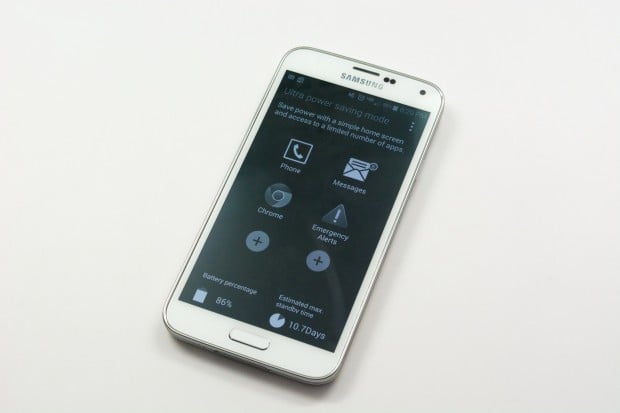 While we can't predict the exact nature of these Android 5.0 problems, we can say that we expect there to be loads of smaller issues and maybe a few bigger problems that need to get worked out. You'll need to be prepared for the release.

This article may contain affiliate links. Click here for more details.