Galaxy S5 Android 5.0 Lollipop Update Making Progress
The Samsung Galaxy S5 Android 5.0 Lollipop update continues to make significant progress and the highly anticipated update is now available in two brand new regions ahead of the U.S. Galaxy S5 Android 5.0 Lollipop release that appears set to begin sometime this month.
At the tail end of last year, Google started pushing out its new Android 5.0 Lollipop operating system for the first time. Google's update started with its Nexus smartphones and tablets but the Android 5.0 Lollipop update's slowly but surely has made it to devices from other manufacturers including Samsung, maker of the popular Galaxy-branded smartphones and tablets.
Samsung was initially very quiet about Android 5.0 Lollipop and its release however we've seen a flurry of details emerge in recent weeks. We've seen Galaxy S4 Android 5.0 Lollipop update details emerge. We've seen Galaxy Note 4 Android 5.0 Lollipop update information surface. We've seen info arrive for the Galaxy Note 3 and Galaxy Note Edge. We've also seen the Galaxy S5 Lollipop update make significant progress.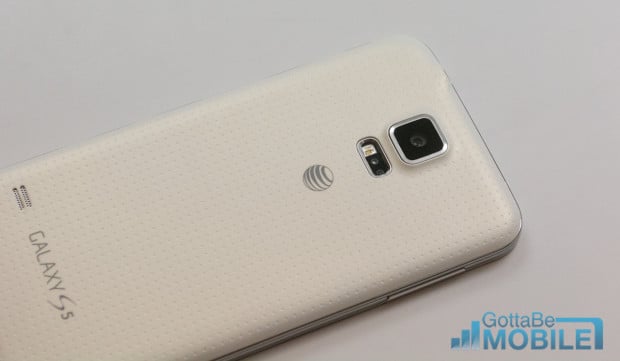 The Samsung Galaxy S5 Android 5.0 Lollipop update, which started in Poland and South Korea, has now spread to new regions including Spain, Malaysia and now Russia. According to SamMobile, Malaysia and Russia are now in the midst of a Galaxy S5 Lollipop release. The updates are similar to the Galaxy S5 Android Lollipop updates that pushed out several weeks ago.
The updates are now available Over-the-Air and should continue pushing out to Galaxy S5 users in those regions over the next few days as Samsung works to get every single model upgraded with the new firmware. Once on board, these new Galaxy S5 Lollipop updates will bring Google's new Material Design, redesigned Samsung apps that conform to that design language, a new lockscreen, and more. It's a significant update to Samsung's current Galaxy S flagship and one that takes users up from Android 4.4 KitKat, the operating system that arrived stock on board the Galaxy S5 last year.
Samsung's push in these areas should be a part of a much wider Galaxy S5 Lollipop release during the month of January. Galaxy S5 Android 5.0 Lollipop release information, from carriers and Samsung itself, points to a big roll out this month as Samsung works to get carrier-branded models outfitted with its latest software ahead of the anticipated Samsung Galaxy S6 release later this year.
The Samsung Galaxy S5 Lollipop update is just one piece of Samsung's Lollipop puzzle. The update is part of a broader roll out process that's expected to include a number of other Galaxy-branded devices including the Galaxy Note 4, Galaxy Note 3, Galaxy Note 2, Galaxy Note Edge, Galaxy Alpha, Galaxy S5 mini, Samsung Galaxy S4, and more.
Samsung's already confirmed Android 5.0 Lollipop updates for the Samsung Galaxy S5 LTE-A, Samsung Galaxy Note 4, Samsung Galaxy Note 3, and Samsung Galaxy S4. The company is all but confirmed to have a Samsung Galaxy Note Edge Lollipop update up its sleeve. All of these updates, minus the Galaxy Note Edge update, are confirmed for the early part of this year.
A recent leak suggests that Samsung's Lollipop push will hit the United States sometime this month. The roll out will supposedly start with the Samsung Galaxy S5 though that remains unconfirmed. Sprint is confirmed to be working on a Samsung Galaxy S5 Android 5.0 Lollipop update though the carrier, and its rivals, remain silent about the Android 5.0 Lollipop release date.
Samsung typically leaves individual release dates up to specific carriers and U.S. carriers typically do not confirm exact dates ahead of time. If the intel is accurate though, we could see at least a few of those announcements arrive later this month as Samsung's Lollipop release grows in size.

As an Amazon Associate I earn from qualifying purchases.