New Galaxy S5 Android 5.0 Release Details Confirmed
New Samsung Galaxy S5 Android 5.0 Lollipop release details have been confirmed by a regional arm of the South Korea based company.
In December, Samsung started rolling out its Galaxy S5 Android 5.0 Lollipop update, the Galaxy S5's first major Android upgrade. As such, the software brings some significant upgrades including Google's new Material Design, performance enhancements, bug fixes, and a whole lot more. Samsung's Galaxy S5 Lollipop release has been slow moving though in the past three weeks, we've seen it pick up the pace.
In the U.S., Samsung's pushed out Galaxy S5 Lollipop updates for the Verizon, Sprint and T-Mobile versions of the Galaxy S5. Samsung's also been pushing the update out internationally as well. The company still has a long way to go before it completes its Galaxy S5 roll out, a roll out that includes tons of different regions and tons of different Galaxy S5 variants.
While the Galaxy S5 Lollipop update has reached the regular version of the Galaxy S5, owners of other models are still waiting for their bump up to Android 5.0 Lollipop. Samsung's already confirmed a Galaxy S5 LTE-A Android 5.0 Lollipop update for early 2015 though that update remains on hold. We've also seen Samsung and its carrier partners confirm Android 5.0 Lollipop updates for the Galaxy S5 Active and the Galaxy S5 mini.
@CyrilTroin Pour le #GalaxyS5mini, la mise à jour sera disponible au deuxième trimestre 2015 !

— Samsung FR (@SamsungFR) February 25, 2015
Today, Samsung France has pushed forth a potential release window for one of those devices. According to Samsung's French wing, the Galaxy S5 mini Lollipop release will take place sometime in the second quarter. What this means is that if Samsung is able to hold to that timeline, and it might, the Galaxy S5 mini Android 5.0 upgrade will push sometime between April and June.
Samsung France did not offer any other specific release details which means that the Galaxy S5 mini Lollipop release remains wide open as we inch deeper into the new year.
New Galaxy S5 Lollipop release details continue to emerge as we push away from the initial release date. French carrier SFR says that it plans to have a Galaxy S5 Lollipop update out before the end of the month. Canadian carrier Rogers claims that it will have a Galaxy S5 Lollipop update out in February or March and a Galaxy S5 Active Lollipop release sometime in the future. It doesn't outline any specific details.
These new details come on the heels of a new Galaxy S5 Lollipop update that brings back one of the features that Google took away with the release of its new operating system.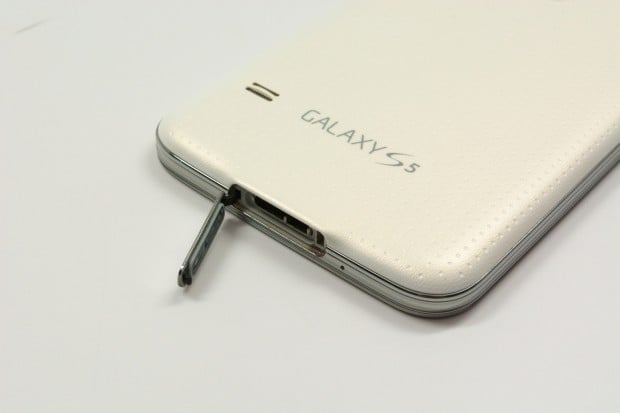 Earlier this month, Samsung rolled out a Galaxy Note Edge Android 5.0 Lollipop update. That update, like the Samsung Galaxy S5 Lollipop update, brought huge changes to Samsung's curved Galaxy Note 4 variant. One of those changes was the return of silent mode, or, the ability to completely silence the Galaxy Note Edge.
This week, Samsung has started bringing silent mode back to the Galaxy S5. The company is currently rolling out a brand new Galaxy S5 Android 5.0 Lollipop update to the flagship smartphone though the update is limited to one model in Europe.
According to several reports, the new Galaxy S5 Android 5.0 Lollipop update is rolling out to owners of the SM-G900F unlocked variant in the United Kingdom. It's not clear where it will head next. Those who own this version of the Samsung Galaxy S5 should be able to download the update by heading into the device's settings.
With silent mode rolling out, it's safe to assume that at least some upcoming Galaxy S5 Lollipop releases, including the Galaxy S5 mini Lollipop update, will feature silent mode.
In addition to the Galaxy S5 Lollipop and Galaxy Note Edge Lollipop releases, Samsung's also rolling out software to the Galaxy Note 3, Galaxy S4, and Galaxy Note 4.

This article may contain affiliate links. Click here for more details.