Galaxy S5 Android 5.0 Lollipop Update: 10 Things We Expect
With a Samsung Galaxy S5 Android 5.0 Lollipop release ongoing and new details swirling, we've been taking a look at Samsung's first Lollipop update. Yesterday, we broke down what we currently know and today, we want to take look at what we expect as Samsung moves forward with its Galaxy S5 Android 5.0 Lollipop release in the United States and elsewhere.
In April of last year, Samsung released its Galaxy S5, the fifth-generation Galaxy S and a successor to the Samsung Galaxy S4. The Galaxy S5 arrived with a number of big time features including Android 4.4 KitKat which, at the time, was Google's most current version of its Android operating system.
In the time since the Samsung Galaxy S5 release, the Galaxy S5 has been updated numerous times. First with Android 4.4 KitKat bug fix updates including a move to Android 4.4.4 KitKat and more recently to Android 5.0 Lollipop, Google's replacement for Android 4.4 KitKat. Android 5.0 Lollipop is a huge update to the Android OS and it represents the first major Android upgrade for the Samsung Galaxy S5. In other words, it's an extremely important update for Samsung's current flagship.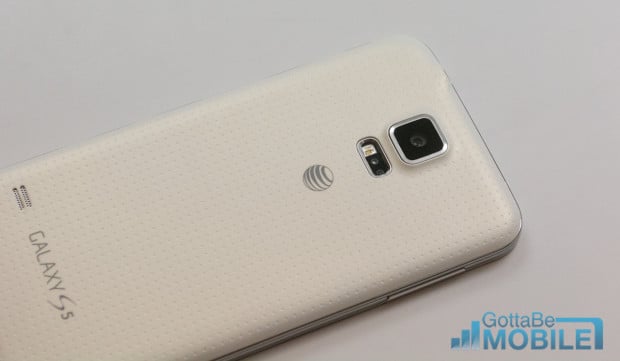 As many of you know, Samsung's Android roll outs are long and arduous. Most take months, some take more than a year to complete. It can be a frustrating journey at times but the company always completes its mission. Over the past couple of weeks, we've started to get a ton of questions about the Galaxy S5 Android 5.0 Lollipop update in particular. And this week, we're doing our best to answer as many of those questions as possible.
Earlier this week, we broke down what we currently know about Samsung's Galaxy S5 Lollipop roll out. The update is currently stuck in select European and Asian markets though it should start pushing out to other countries in the near future.
Today, we want to play psychic and take another look into our crystal ball in an effort to set consumer expectations. Here, we take a look at what we expect now from the Samsung Galaxy S5 Lollipop update in 2015.
Android 5.0 Lollipop to Hit More Devices Soon
First and foremost, we expect the Android 5.0 Lollipop update to hit more Galaxy S5 models in the near future. With the update now in Poland, Spain, South Korea, Malaysia, and Russia, it's clear that the roll out is now in full swing. We should see the update hit more international models in Europe and Asia, key markets for Samsung, as we push deeper into January.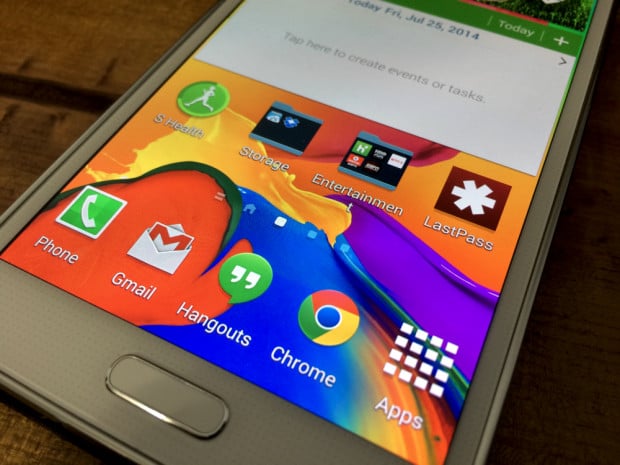 Samsung's releases typically are slow rolled for a few weeks before they explode onto the scene in a big way. The Galaxy S5 Lollipop update first started pushing in December which means that we're primed for a major push starting this month. Look for Samsung to key in on major markets (United Kingdom, Asia, other European countries) before moving to smaller regions.
Silence from Samsung
Don't expect Samsung to make one massive announcement regarding its Galaxy S5 Lollipop release dates. Samsung moves in silence and it historically has not offered any sort of broad time frame for owners of its international models. We've seen tons and tons of people asking about Lollipop on social media. If you're doing that, stop. The company isn't going to provide any specifics.
Timing for international roll outs and roll outs for individual carriers is dependent on testing behind the scenes and the company doesn't want to set consumer expectations. It leaves that up to people like us. Most announcements will come from Samsung's carrier partners and not Samsung itself. Don't expect it to cave and offer specifics.
Galaxy S5 Lollipop Roll Out to Take Months
It would be grand if Samsung was able to update hundreds of different devices in hundreds of different regions within a week or even a month. But that's just not feasible. The Samsung Galaxy S5 comes in many shapes and sizes and it's going to take time for Samsung to deliver.
The company is probably working on tons of different Galaxy S5 Android 5.0 updates for tons of different carriers, each with its unique set of features and problems. Testing and certifications take time and thus, the deployment is not going to happen overnight.
Given the Galaxy S5's age and hardware, and given its status as a flagship, we expect Samsung to work hard to get its Android 5.0 Lollipop update out in a timely manner. That said, this is a process that is almost certainly going to take months to complete and we expect some Lollipop updates to drag into the fall of 2015.
New Release Date Details to Emerge in January
We expect more carriers, international carriers, to relay Samsung Galaxy S5 Lollipop release details this month. We've already seen a couple spill the beans, most recently Vodafone Spain, but we expect to see some of the usual suspects out their details well in advance. Australian carriers love to keep their customers informed and Canadian carrier Rogers always announces updates well in advance.
With a Galaxy S5 Android 5.0 Lollipop update now pressing on towards North America and Europe, we expect to see carrier confirmations emerge in the next few weeks as carriers start to prepare their Samsung Galaxy S5 customers for their first big Android update. Just remember, the dates they provide will be ETAs. ETAs can change in a heartbeat as they are dependent on the testing process.
U.S. Galaxy S5 Lollipop Update to Start Pushing Within Weeks
We expect the U.S. version of the Samsung Galaxy S5 Lollipop update to start pushing out within the next few weeks. We've seen intel that suggests that Samsung and its U.S. carrier partners are planning a push in the early part of January. We also know that the United States is an important market for Samsung. And because it's an important market, it's typically at the front of the line for major Android upgrades.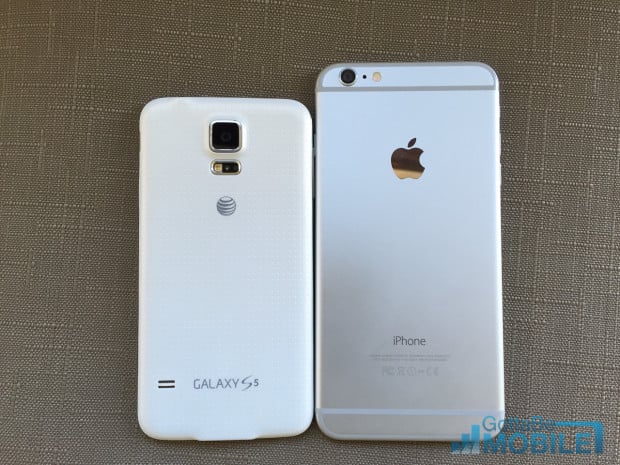 The U.S. was among the first to the Android 4.3 Jelly Bean update. It was among the first to Android 4.4.2 KitKat. And it was among the first to Android 4.4.4 KitKat. That's an extremely solid track record. Pair that with the credible intelligence from a Samsung Mobile employee and it's clear that we're on the cusp of a U.S. Galaxy S5 Lollipop push.
Continued Silence from Major & Minor U.S. Carriers
Do not expect U.S. carriers to all of a sudden deliver pertinent information to you Galaxy S5 users. It's the same deal as Samsung. Carriers typically hold back until right before the roll out. Don't expect anything different here. Those of you who have been asking through Facebook and Twitter can stop now. You're not going to be successful.
Few Leaks, If Any
While we've seen some Galaxy S5 Lollipop leaks emerge, we doubt that we'll see many more. Public Samsung Android update leaks are rare to begin with and U.S. carriers have clamped down on leaked firmware. We saw the Sprint Galaxy S5 Lollipop update leak out a few weeks back but we're willing to bet that we won't see any more leaks for Sprint or anyone else. (We hope we lose this bet.)
Varied Change Logs
Expect the Galaxy S5 Android 5.0 Lollipop update change logs to vary across U.S. and international carriers. They will all be similar to the Galaxy S5 Lollipop update that's cruised out to users over the past few weeks though carriers are almost certainly going to attach their own fixes and enhancements onto these updates.
We also expect each of these updates to deliver their own set of problems. Android 5.0 Lollipop problems are prevalent and there's a good chance that the Galaxy S5 won't go unpunished. Bugs will different from model to model, carrier to carrier. We fully expect Samsung and its partners to tackle these bugs though we wouldn't expect a release right away.
Android 5.0.1 Lollipop for Some
Galaxy S5 users should expect the Android 5.0.1 Lollipop to land for at least some devices. It's already all but confirmed for the Samsung Galaxy LTE-A and we wouldn't be shocked if select carriers pushed it, or Android 5.0.2 Lollipop, out in the future. Both updates come with a unique set of bug fixes for Android 5.0 problems.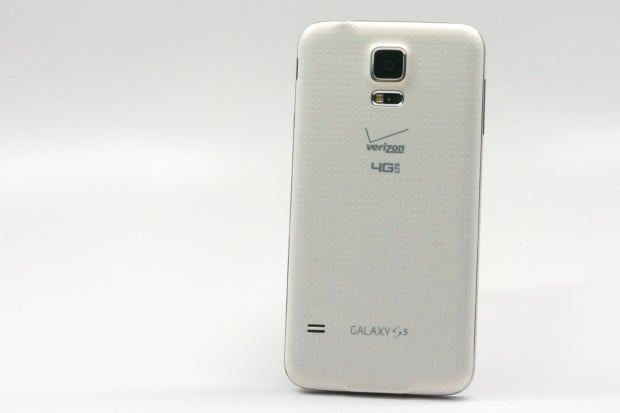 If we don't see Android 5.0.1 Lollipop or Android 5.0.2 Lollipop emerge, we'd at least expect Samsung and its carriers to push some of their fixes inside Android 5.0 Lollipop updates.
Galaxy S5 mini & Galaxy S5 Active Lollipop Release
The Samsung Galaxy S5 Lollipop update will include a number of other Galaxy S5 variants including the Galaxy S5 mini and Galaxy S5 Active. We fully expect those Lollipop updates to come in the weeks after Samsung makes its first strong push to the regular model. Lesser variants typically get the short end of the stick when it comes to release date timing and we expect nothing less from the Galaxy S5 Lollipop upgrade.
All of the rules apply here too. Samsung and carrier silence. Roll outs that extend over several months. A possibility for Android 5.0.1 Lollipop or Android 5.0.2 Lollipop.

As an Amazon Associate I earn from qualifying purchases.