Samsung Exec Hints at Galaxy S5, Galaxy Note 4 Launch Windows
A Samsung executive appears to have hinted at launch windows for the next Samsung Galaxy S and Samsung Galaxy Note, presumably called the Galaxy S5 and Galaxy Note 4.
Last year, the company released the Samsung Galaxy Gear, a smartwatch-like accessory that fits on the wrist and pairs with Samsung's Galaxy-branded devices. Rumors have suggested that Samsung is cooking up more wearables for 2014 and the company has confirmed that notion today during CES 2014.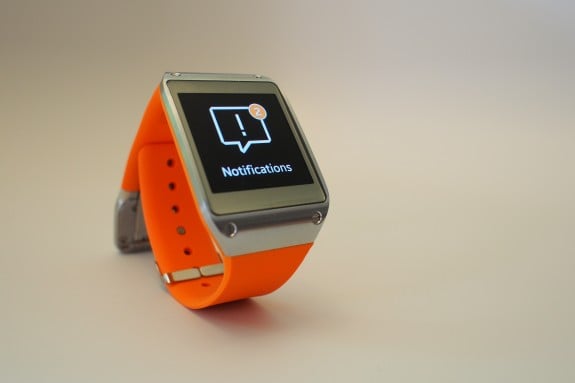 Dennis Miloseski, head of studio for Samsung Design America, speaking to Ina Fried of Recode, says that Samsung is planning more wearables for the new year. Miloseski claims that there will be a "mix of devices" and that some will function autonomously while some will still require a smartphone to operate. He did not confirm exactly what Samsung has in store for consumers but he did mention some curious launch windows for Samsung's upcoming wearables.
According to Miloseski, the company will introduce the wearables alongside Samsung's upcoming flagships. The current launch plans apparently revolve around a Galaxy S launch this spring and a Galaxy Note launch in the fall.
Miloseski pointed specifically to products that will launch alongside the next Galaxy S phone in the spring and the next Note phablet in the fall.
He does not mention the devices by name though rumors have pointed to a Samsung Galaxy S5 launch date sometime in the first half of the year.
While this doesn't confirm a specific date, it does provide consumers with a launch window for the Galaxy S5 launch. Spring kicks off on March 20th and rumors have suggested that the Galaxy S5 would land in March with a release in April or May, much like the Galaxy S4. Samsung usually announces its Galaxy S smartphones in the first half of the year.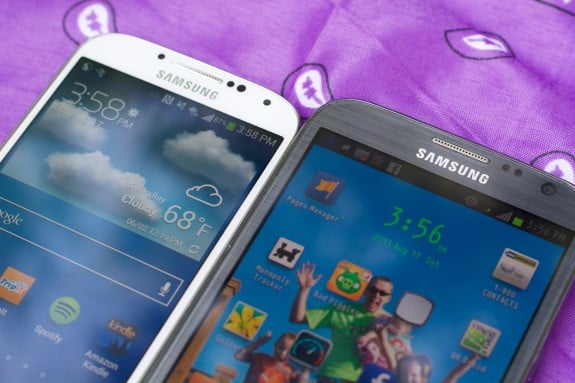 Samsung Galaxy Note 4 rumors are virtually non-existent though whispers have suggested that the device could come with a three-sided display. The company typically waits until the fall to announce its Galaxy Note so Miloseski's timing makes sense. Samsung launched the Galaxy Gear alongside the Galaxy Note 3, using the big stage to not only promote its new Galaxy Note but its new wearables as well. It now appears that that trend will extend into 2014.
Rumors point to a Galaxy S5 with a 5.2-inch QHD display, quad-core Snapdragon 800 processor, 16MP camera, and a design that could perhaps be made out of metal. The device is expected to replace the Samsung Galaxy S4 as the company's flagship Galaxy S smartphone. Whispers have already pointed to a launch on AT&T, one of Samsung's closest carrier partners in the United States.

This article may contain affiliate links. Click here for more details.