Galaxy S5 Lollipop Problems: 5 Things to Know in May
The Samsung Galaxy S5 Lollipop update continues to be a source of frustration for many users due to an assortment of Galaxy S5 Lollipop problems. With the Android 5.0 release picking up steam and new details emerging, we take a look at what users need to know about Galaxy S5 Android 5.0 problems as we press forward into the month of May.
Several months ago, Samsung started rolling out its Galaxy S5 Lollipop update. The update was the company's first Lollipop release and as such, it has made tremendous progress in the months since its initial arrival back in September. We've seen it land for Galaxy S5 users around the world and we've started to see it hit other variants like the Samsung Galaxy S5 Active.
Samsung's Galaxy S5 Lollipop update continues to hit users all over the world bringing them a collection of new features and enhancements including Google's new Material Design, changes to the lock screen and more. The update also continues to cause problems for Galaxy S5 owners in the United States and in regions around the world.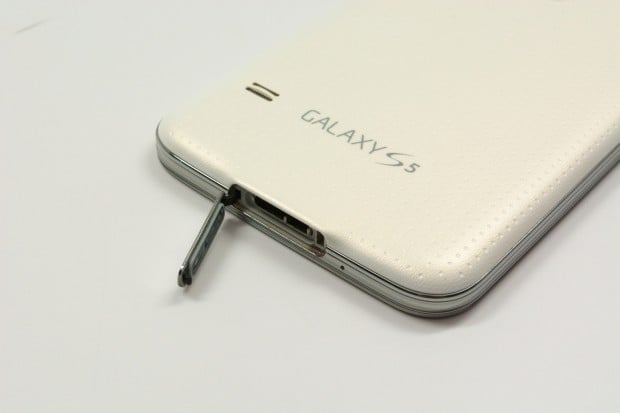 Samsung Galaxy S5 Android 5.0 problems have been a problem since the update first started. Galaxy S5 users have been complaining about issues ranging from battery drain to poor performance to Wi-Fi problems. Many of these complaints come from first time Galaxy S5 Lollipop users. Others are coming from longtime Galaxy S5 Lollipop users. Galaxy S5 Android 5.0 problems continue to linger as we push deeper into the year. And as we do that, we continue to see new information emerge.
With May upon us, we want to revisit Galaxy S5 Android 5.0 problems as we take a look at what we think users in the United States, and elsewhere, need to know about Samsung's latest and greatest update for its former flagship smartphone.
Galaxy S5 Lollipop Problems Still A Problem
The Samsung Galaxy S5 Lollipop update is making progress in markets around the world. And while its inevitable arrival on your device will be an extremely proposition, remember, there are still Galaxy S5 Lollipop problems plaguing users and there's a good chance that they will appear on your version of the Galaxy S5.
You always assume some risk installing Android updates (particular massive ones like Android 5.0 Lollipop) and some Galaxy S5 Lollipop users in the United States have found that out the hard way.
Galaxy S5 users continue to complain about an array of problems and many users are frustrated to the point that they've started pleading for a new update or a new device. One Verizon Galaxy S5 users claims that she's living in a "nightmare." Her words, not ours.
We've put together some steps to take if you haven't received your Galaxy S5 Android 5.0 Lollipop update yet but even then, there's a chance that you'll run into some problems. The best thing you can do is wait a few days for your fellow Galaxy S5 users to provide feedback. Some users will install on day one and offer some initial impressions of the update. If the response is overwhelmingly negative, you might want to hold off.
Not For Everyone Though
Galaxy S5 Lollipop problems aren't a problem for everyone though. We've been getting and seeing some positive feedback from Galaxy S5 users and we ourselves have encountered a relatively smooth experience on the AT&T Galaxy S5.
We've been using the Galaxy S5 Lollipop update on the AT&T model for a number of weeks now and it continue to deliver solid performance on the aging former flagship. We haven't encountered any significant battery drain, we haven't seen any abnormal lag, and we haven't run into problems connectivity. All three of those have been major problems for Galaxy S5 users.
We've been hearing good things from other Galaxy S5 users as well. One Verizon Galaxy S5 owner recently told us that Verizon's second version of Android 5.0 Lollipop actually fixed many of the initial problems. Performance, he says, is now "smooth."
Again, it's a reminder that it's essentially going to be a roll of the dice for most of you. Yes, Galaxy S5 Lollipop problems are still a problem. No, they aren't affecting every single Galaxy S5 user on earth.
Samsung Promises Fixes for Galaxy S5 Android 5.0 Problems
US carriers remain silent about their plans but Samsung UK confirms that the company is sending out "micro-updates" (we assume this means bug fix updates) to correct some of the problems that it delivered with Android 5.0 Lollipop.
@_ck248_ Our engineers are currently sending out micro updates to help resolve any issues caused by the update. Thanks for your patience.

— Samsung Mobile UK (@SamsungMobileUK) April 28, 2015
The regional arm says that updates are currently being delivered to deal with "reported issues" and that they will be sent out "dependent on your network provider." In other words, these bug fix update are going to be extremely unpredictable for many people. They appear to be coming though and those of you dealing with problems will want to keep your eyes peeled.
Android 5.1 Lollipop
It's also worth noting that Samsung is currently developing an Android 5.1 Lollipop update. Android 5.1 Lollipop, for those that don't know, is a massive bug fix update that shores up many of Android 5.0's problems while delivering some feature tweaks. It's available for a number of devices and it's rumored to be coming to the Galaxy S6, Galaxy S6 Edge and others. A Galaxy S6 Edge Android 5.1.1 leak all but confirmed its arrival for users in the United States.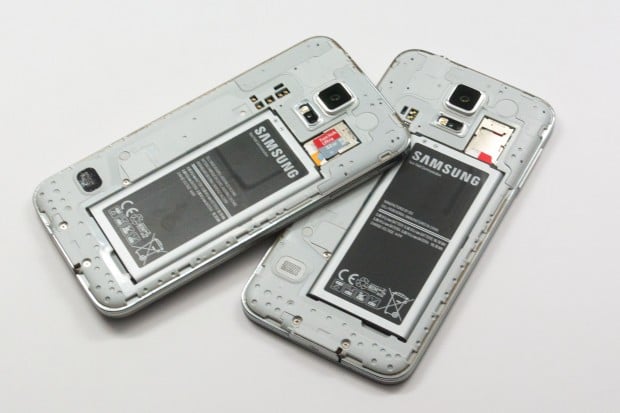 Now, we don't know if it will be coming to the Galaxy S5 but there is certainly a chance that Samsung will use the update to not only deliver Guest Mode but also an assortment of bug fixes to the former flagship. It's an update that Galaxy S5 users will want to keep their eyes on as we push deeper into the month of May and towards an inevitable Android 5.1 release.
Our Galaxy S5 Lollipop Fixes Will Help in the Meantime
As a reminder, we have put together an extensive list of bug fixes for Galaxy S5 Lollipop problems. They should still work. We've also put together a list of fixes for bad Galaxy S5 battery life. These should also work for those of you that do encounter horrible battery drain after installing the Samsung Galaxy S5 Lollipop update.
And remember, just because Samsung is planning to roll out bug fix updates doesn't mean that they will fix your Galaxy S5 Lollipop problems. There's also a good chance that these updates will bring some problems of their own. We should know more as the month of May progresses and as Samsung gets more of its Android 5.0 updates and Android 5.0 bug fix updates out to users around the globe.