Samsung Galaxy S5 Lollipop Release Breakdown (April)
The Samsung Galaxy S5 Lollipop update has been pushing out since December. In the days since, it has made solid progress in the United States and in regions around the world. With March coming to a close, we want to take a look at everything we think you need to know about the Galaxy S5 Lollipop release as we march into the month of April.
In December, the Samsung Galaxy S5 became the first Samsung device to get Google's Android 5.0 Lollipop operating system. The update didn't come as much of a surprise given the Galaxy S5's status as the Galaxy S flagship and one of Samsung's top devices. And while Samsung's initial release started off slow, we've seen the Galaxy S5 Lollipop update explode onto the scene in a big way in 2015.
Since December, the update has landed for a number of different variants in a number of different countries as Samsung and its carrier partners work to get the Galaxy S5, a device that's no longer a flagship thanks to the Samsung Galaxy S6, upgraded with a new look (Material Design), bug fixes and enhancements, and an assortment of brand new features. March was a busy month for the Galaxy S5 Lollipop release and April figures to be just as busy.
Samsung and its carrier partners are often reluctant to pass along information but that doesn't mean that the table isn't set. In fact, we have a ton of information about the current state of the Galaxy S5 Android 5.0 Lollipop update release and we want to share that information with you as we push deeper into the year.
Galaxy S5 Lollipop Update Making Progress
Samsung doesn't announce every single Galaxy S5 Lollipop release so it might seem like the roll out is at a standstill. That's certainly not the case at all. Samsung's Galaxy S5 Lollipop update made substantial progress during the month of March and Samsung's roll out will only continue to grow in the months ahead.
A few days ago, the company rolled out the update to another important variant (SM-G900H) in India. India is a huge market and this is another huge push by Samsung.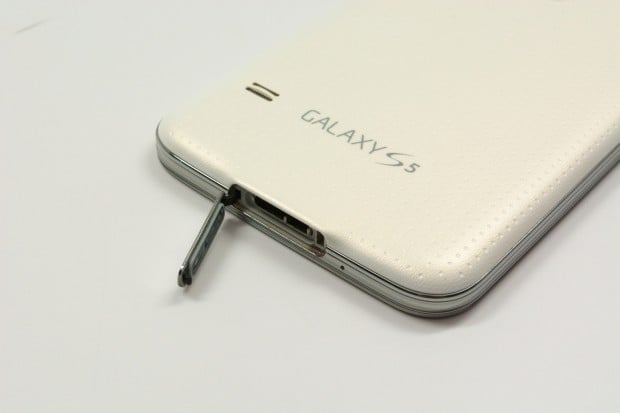 Today, the company's pushing out a number of other Galaxy S5 Lollipop updates in Chile, Germany, Israel, Kazakhstan, and Uruguay. All of those updates are rolling out to particular carriers. While you might not live in one of those countries, note that it's a sign of progress and that kind of movement is important to all Galaxy S5 users.
It also shows the tall task that Samsung has in front of it. The Galaxy S5 is available on tons of carriers in tons of regions around the world. This is an update that is going to take time. We're still several months away (at least) from the end of the Galaxy S5 Android 5.0 Lollipop update so if you own an international variant, you're going to need to remain patient and keep an eye on news from your carrier.
Again, we should see the update continue to make progress during the month of April. Quiet progress but progress nonetheless.
Galaxy S5 mini Lollipop Release
Now that we're heading into the month of April, the Galaxy S5 mini Lollipop release could come at any time. In February, Samsung France confirmed a Galaxy S5 mini Lollipop release for Q2. Q2 spans from April to June which means that the update could roll out tomorrow or it could roll out on the last day of June. Everything is dependent on testing and that means that we could even see a delay if Samsung encounters problems.
Galaxy S5 Active Lollipop Release
The Samsung Galaxy S5 Active Lollipop release continues to make progress too and it should also pick up some speed next month as Samsung works to get it out to all of its Galaxy S5 Active models around the world.
In recent days, the update's hit devices in Poland, Switzerland and Bulgaria though it still remains missing for AT&T. AT&T hasn't confirmed a Galaxy S5 Active Lollipop update though with an update for its regular model on the way and Samsung's roll out making progress, it's hard to imagine Ma Bell skipping an update for this unique variant.
Verizon Galaxy S5 Lollipop Update Rolling Out Again
In February, Verizon rolled out a Galaxy S5 Lollipop update, the first in the United States. And while it brought new features to users, it also brought a ton of annoying problems. Battery life issues, connectivity problems, and more have plagued users for months and it appears that the company went back to the drawing board to get those problems worked out before they got any bigger.
Earlier this week, Verizon started rolling out a brand new Galaxy S5 Lollipop update. The new firmware brings Galaxy S5 users to G900VVRU1BOC4, a brand new build from Samsung and Verizon.
The new Verizon Galaxy S5 Lollipop update change log is identical to the Lollipop update that rolled out back in February which means that this update doesn't bring anything new in terms of features. Instead, it's likely going to address many of the problems found under the hood.
This update will, at the very least, roll out to those that did not get the first version of the Verizon Galaxy S5 Lollipop update. We're hearing that it won't roll out to those that downloaded the firmware back in February. If that's true, Verizon Galaxy S5 users on the old firmware will need to rely on third-party fixes, at least for now.
Hopefully this is the last Galaxy S5 Android 5.0 Lollipop update that Verizon needs to roll out. And hopefully, the new firmware is a catalyst for the remaining US-bound Galaxy S5 Lollipop updates.
AT&T Galaxy S5 Lollipop Release
AT&T continues to confirm an upcoming Galaxy S5 Lollipop release on Twitter though the software remains unreleased.
A few days ago, AT&T released its Galaxy Note 4 and Galaxy Note 3 Lollipop updates. The updates came as a bit of a surprise given that the company had been silent about their releases.
We've been getting tons of questions about this roll out and what we know is this. AT&T says that it's putting the software through rigorous testing. If true, and we have to believe that it is, that's a good thing. The Galaxy S5 Lollipop update has been plagued with problems and if AT&T's extra time helps to stabilize the software, then it will all be worth it.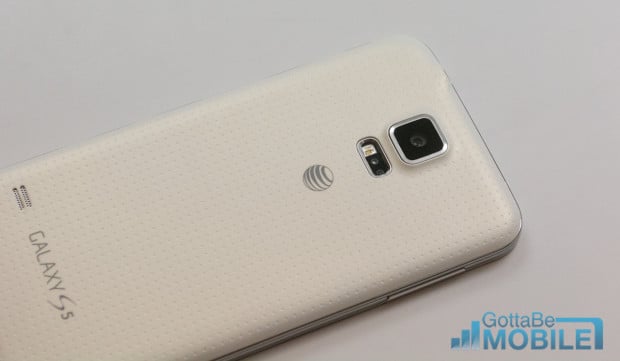 We also know that both the AT&T Galaxy Note 4 and Galaxy Note 3 Lollipop updates were deployed out of nowhere. So look for AT&T to do the same with its Galaxy S5 Lollipop update.
A release date is unknown though it would be surprising to see AT&T hold out for much longer. April is a month to circle though we do recommend circling it in pencil.
Most Carriers Remain Silent
We're now several months removed from the start of the Galaxy S5 Lollipop release and most carriers remain quiet. Believe it or not, AT&T is in a small minority of carriers that have confirmed the update ahead of time.
Other US carriers like U.S. Cellular, MetroPCS and Cricket have yet to confirm any details regarding their Galaxy S5 Lollipop releases so those roll outs could come at any time. Again, release dates are dependent on internal testing, both at Samsung and at individual carriers, so there's really no reason to announce specific dates early.
What's interesting is that carriers who typically confirm release windows ahead of time are still silent about their plans for the Galaxy S5 Lollipop update. In particular, Australian carriers are lagging behind. Vodafone Australia, Telstra and Optus, three carriers known for being candid with customers, aren't talking about Galaxy Android 5.0 updates yet. Maybe it's a change in policy, maybe it's the simple fact that they haven't received anything from Samsung.
Whatever the case may be, it's a sign that this update is not going to finish up in April. Or May. And probably not June either. All you can do is remain patient and hope that the long wait pays off with key bug fixes for Android 5.0 Lollipop problems.
Galaxy S5 Lollipop Problems
Speaking of Samsung Galaxy S5 Lollipop problems, they are still a problem for many Galaxy S5 Lollipop users. We continue to see complaints about Samsung's Android 5.0 Lollipop update and those complaints have seemingly been validated by Verizon's re-roll.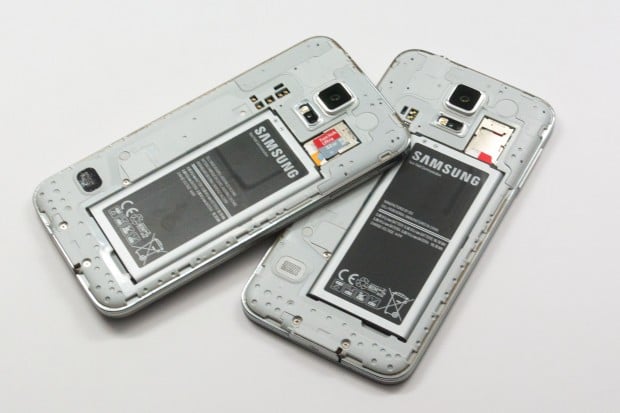 This is precisely why you need to be extremely careful when your Galaxy S5 Lollipop update arrives. You need to prepare your device, gather feedback, and think about avoiding the update the first day that it arrives.
While AT&T might be performing rigorous testing on the Galaxy S5 Lollipop update, bugs always show up. The only thing you can do is take steps to lower the risk.
Galaxy S5 Android 5.1 Lollipop Update & Release
Recently, there's been a lot of back and forth about the potential for a Samsung Galaxy Android 5.1 update. For those that don't know, Google's rolling out an Android 5.1 Lollipop update that brings feature tweaks and tons of bug fixes for Nexus smartphone and tablet users. Here's what you need to know heading into April.
First off, if Samsung is planning to release Android 5.1 Lollipop updates, it hasn't started development. A credible source claims that Samsung still hasn't entered the lab, despite what rumors are suggesting.
What this means is that an Android 5.1 Lollipop release, if there even is one in the works, is months away at least. Development is going to take a ton of time and it's clear that the gears aren't moving yet.
Now does this mean that Samsung won't use Android 5.1 to roll out Galaxy S6 features to older devices? No. It just means that nothing is coming to the Galaxy S5 in the near future.
There is still a ton of work to be done with its current roll out and it's clear that Samsung is focused in on getting this update out before turning its attention to other matters.

As an Amazon Associate I earn from qualifying purchases.