Galaxy S5 Lollipop Update Release All but Confirmed
The Samsung Galaxy S5 Android 5.0 Lollipop update release continues to make progress behind the scenes as another leak has shown substantial movement in regard to the software and the inevitable Galaxy S5 Android Lollipop release date.
While the attention of most Samsung Galaxy smartphone and tablet users is still on Android 4.4 KitKat and more specifically, Android 4.4.4 KitKat, there's another update that's starting to grab at their attention. That update is, of course, Android 5.0 Lollipop, the update formally known as Android L, and an update that's coming to replace Android 4.4 KitKat in just a few short weeks.
Google's Android 5.0 Lollipop update release will be accompanied by two new Nexus devices including a Nexus 9 from HTC and a Nexus 6 from Motorola. Both devices will help usher in a new era for Google and its Android operating system. Google recently confirmed the update for a number of older Nexus devices as well and other Android manufacturers like HTC, Motorola and Sony all confirmed a slew of Lollipop updates for the future. Samsung, however, remains mum.
Several weeks ago, a rumor suggested that the Galaxy Note 4 Android 5.0 Lollipop update and Galaxy S5 Android 5.0 Lollipop update would arrive in November or December. The release window, if true, would come sooner than last year's Android 4.4 KitKat release which did not start hitting Samsung's Android devices until January. Another rumor put the Galaxy S5 Android 5.0 Lollipop update release inside the month of December. Today, we're seeing more Galaxy S5 Android 5.0 Lollipop progress.
SamMobile today leaked a new version of the Galaxy S5 Android 5.0 Lollipop update. This version, dubbed LRX02E, is far more polished than the initial leak and the site goes on to say that the differences are "night and day." The leak also contains a number of new features including the Galaxy Note 4's new lock screen, a new system wide font, improvements to Samsung's core TouchWiz apps including Music, and new animations that make the update far smoother than the previous early build.
Samsung's clear cut progress means that the Galaxy S5 Lollipop update release is making a ton of progress in the build up to December and it also means that the update, which still hasn't been confirmed by Samsung, is all but certain to be arriving for the Galaxy S5. Like there was any doubt. Still, it's reason for Galaxy S5 users to get excited.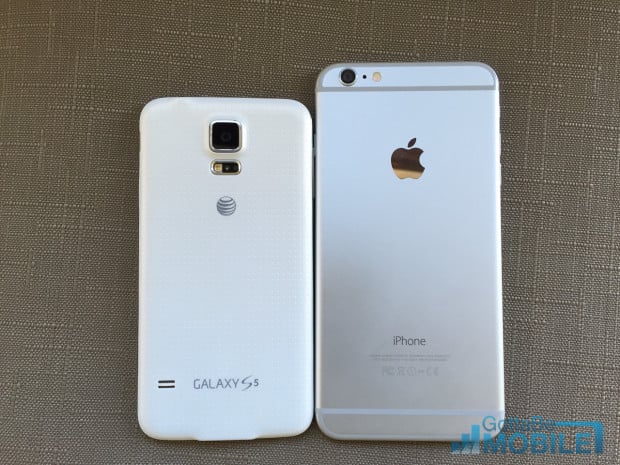 While Samsung is making progress behind the scenes, the Galaxy S5 Lollipop release is still not very close. The update is still in the alpha stages and isn't ready to be released to Galaxy S5 users as a leak. Given the progress that's been made in the past few weeks between the two leaks, the next leak could be the one that's finally released to brave Galaxy S5 users.
The Galaxy S5 and Galaxy Note 4 Android 5.0 Lollipop updates are the only Galaxy Lollipop updates rumored thus far though there's a good chance Samsung will expand beyond the Galaxy Note 4 and Galaxy S5 with its Android 5.0 Lollipop push. Android 4.4 KitKat represented just the first major Android update for both the Samsung Galaxy Note 3 and Galaxy S4. Both devices should be included in Samsung's Android 5.0 plans.
Historically, Samsung's kept devices updated for two years which means that phones like the Galaxy Note 2 and Galaxy S3 are teetering on the edge. There's a chance that both of those former flagships stay on Android 4.4 KitKat though nothing is confirmed.
Samsung typically does not confirm Android update releases until its ready so it could be several weeks or more before the company decides to spill the beans for Samsung Galaxy smartphone and tablet users. But when it does, expect the Galaxy S5 and Galaxy Note 4 to be among the first Android 5.0 Lollipop updates to roll out.

This article may contain affiliate links. Click here for more details.